News
Link Tank: Black Widow and Why the MCU Has Overstayed Its Welcome
The MCU just won't end, there's a new Gossip Girl cast you have to meet, video game consoles are selling out everywhere, and more on Link Tank!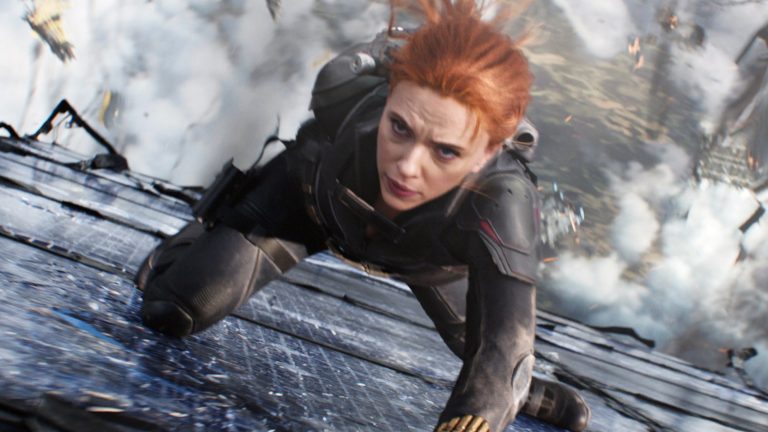 All good things have to end at some point. Black Widow reveals the reasons why the MCU has potentially overstayed its welcome.
"These are the words that rang out in the first full trailer for Black Widow, released all the way back in March 2020. Now, more than a year later, the Marvel Cinematic Universe is finally revealing Natasha Romanoff's hidden past and the identity crisis that comes with it. It's a rollicking action-adventure, full of great set pieces and emotional moments, but watching it, I couldn't help but feel like we've been here before, and not just because it's set just after Civil War and before Infinity War."
Buff ladies, shapeshifters, and more! The world is in love with the first trailer for Disney's latest animated feature Encanto.
"The internet is in love with Disney's Encanto for many reasons after the first trailer dropped yesterday. One of the most fun, though, is the love for the buff lady featured in the trailer. Thanks to internet sleuths, who noticed her name over on the Instagram post for the movie, we now know her name is Luisa. We see her lifting pianos, wagons, and dancing with a bunch of magical creatures in the trailer, and the internet is absolutely swooning for her muscles."
First, you had my curiosity. Now, you have my attention. The Margot Robbie Barbie movie just snagged Greta Gerwig as the director.
"It's the kind of news that makes you go, 'Hmm, well isn't that interesting?' Margot Robbie's live-action debut as Barbie has added a dynamic filmmaker behind the camera, as Academy Award nominee Greta Gerwig has signed on to direct the live-action movie she's also co-writing with Noah Baumbach."
Wait, how did this happen? It's just as hard to find older consoles as it is the next-gen versions.
"Supply issues and Covid-19 complications have made the recent console generation transition a rocky one, with ongoing shortages making it nearly impossible to reliably procure a PlayStation 5 or Xbox Series X/S. But current-gen consoles aren't the only ones playing hard-to-get. Outside of overpriced refurbished units or marked-up used consoles, scoring a PlayStation 4 or Xbox One is just as difficult right now."
Hey there, Upper East Siders, there are some new kids on the block and we'd like you to meet them. Introducing the new cast of Gossip Girl, XOXO.
"Maybe you grew up wishing you could skip class to hang out on the steps of The Met or shop along Madison Ave with Serena van der Woodsen and Blair Waldorf, or blow a bunch of cash on bottle service with Chuck Bass and Nate Archibald—but now you're going to get to know a whole new group of students (and a mysterious notorious poster) at Constance Billard now that HBO Max's Gossip Girl revival premiered."
Batman actually does kill people, Comic Sans was inspired by Watchmen and more fun facts about DC Comics.
"DC Comics has grown to become one of the most recognizable names in pop culture today, with characters like Superman, Batman, and Wonder Woman appearing in countless comics, video games, TV shows, and movies. However, the storied legacy of DC spans nearly 100 years and includes a rich variety of creators, writers, illustrators, colorists, and confusing corporate mergers."