News
Link Tank: The Best Revenge Movies of All Time
The best revenge movies, why WandaVision's sitcom formula works, Godzilla's cinematic transformations, and more in today's Link Tank.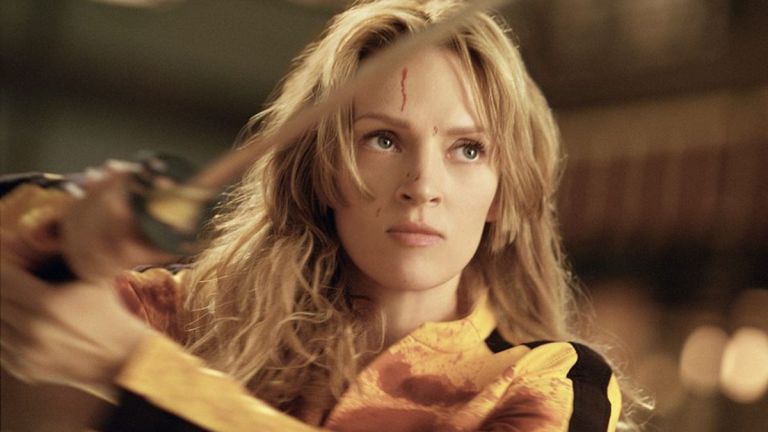 From 1941's The Lady Eve to the Kill Bill franchise, check out 25 of the greatest revenge movies of all time.
"As Khan Noonien Singh once said, 'revenge is a dish best served cold,' and cinema is filled with stories where vengeance and retribution get served with chilling brutality and precision. There is a natural impulse to see one's enemies, or even just the people who wronged us, punished for their misdeeds, or have karma visited upon them."
WandaVision's use of the sitcom formula is perfect for the story the Marvel series wanted to tell.
"Admittedly, when the first trailer for WandaVision dropped, I wasn't sure what to make of the self-aware television sitcom angle they were going for. Sure, sitcoms are a good medium for that idyllic suburban lifestyle (and fit with the comics the series draws inspiration from), but the series was going through the decades and, throughout its runtime, became so aware of itself that the characters were calling out sitcom staples."
Godzilla has undergone quite a lot of changes throughout his seven decades on the big screen. Let's take a look at every movie Godzilla's design…
"Godzilla isn't just a monster movie icon, the king of all kaiju: he is a king of looks too. In the nearly seven decades he's been stomping around the box office, Godzilla's gone through more appearances than most cinematic legends ever could. From his earliest days to his upcoming smashup with Kong in Warner's Westernized reboot, here's a trip through the Big G's wardrobe history."
The origin story of Grogu (AKA Baby Yoda) may be more important to the history of the Star Wars universe than we think.
"It may cause ire among fans, but there are a lot of benefits to Disney's infamous decision to de-canonize a huge chunk of Star Wars history. The non-canonical Extended Universe (commonly referred to as just Legends) can be used as an archive of ideas to pull storylines, planets, and sometimes whole characters into canon."
Japanese billionaire Yusaku Maezawa is looking for eight people to join him on a trip around the moon.
"Got a creative idea and some free time in 2023? You could join Japanese billionaire Yusaku Maezawa on a trip around the Moon. The 45-year-old entrepreneur (commonly known as MZ) was revealed in September 2018 as the first private citizen to travel beyond low-Earth orbit. But the founder of e-commerce giant Zozo can't do it alone."
Bad Trip, Netflix's upcoming prank movie starring Eric Andre and Lil Rey Howrey, and Tiffany Haddish, looks absolutely insane.
"Everybody's been on sup-bar trip—you know, a vacation that doesn't live up to your expectations or a road trip that's derailed by any number of issues. Whatever crumby holiday you've taken probably pales in comparison to the bad trip that is Eric Andre's comedy film coming out on Netflix, Bad Trip, which includes (but is not limited to) explosions, major and minor injuries, and gorilla (not a typo) attacks."