News
Link Tank: Best LGBTQ+ Movies and TV Shows to Stream Right Now
Best TV and movies to watch for Pride Month, the conversation about race and voice acting, and more in today's Link Tank!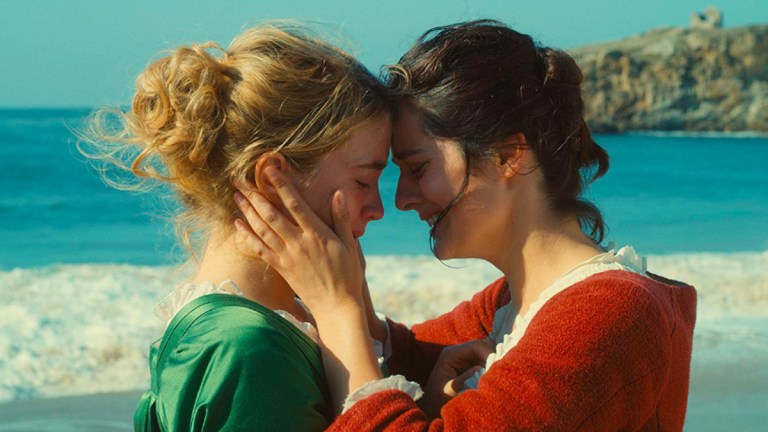 Check out these essential LGBTQ+ movies and TV shows you can stream this Pride Month!
"ome of the best stories are queer. Inherently deeply complex and typically considerably more emotional than their cis-het counterparts, they go against everything the media raised us to believe about right and wrong. Since the early days of television, queer people have looked to movies and shows to find semblances of themselves on screen, and over the last few decades, Hollywood has taken great strides toward boosting LGBTQ+ representation and telling diverse stories."
With news of casting changes for hit animated shows like Central Park and Big Mouth, it looks like a serious conversation about race and voice acting is finally happening.
"Yesterday, two animated series, Big Mouth and Central Park, made big casting changes. It was decided that Jenny Slate, who had been voicing the Black/Jewish biracial character Missy in Big Mouth, would step down from her role, as would Kristen Bell, who plays Molly, another Black biracial character, on Apple TV+'s Central Park."
Load up your summer playlists with these excellent songs from '80s movies!
"As familiar—even iconic—as many 1980s movies have become in audiences' minds, there are always a handful that get overlooked, or thankfully rediscovered, thanks to re-releases and anniversaries."
According to the Duffer brothers, they already have the ending for Netflix's hit series Stranger Things in mind.
"There might be a lot of mystery surrounding the town of Hawkins, Indiana, but one thing that isn't a secret is how the story of Netflix's Stranger Things is going to end. At least not to the guys making the show, that is."
The video game industry needs to stop paying lip service to black players and take actual, concrete actions.
"I've said it before and I'll say it again: Video games aren't special. They exist in the same world as everything else and are impacted by the same social, cultural, and political forces. We're seeing this now as the games industry continues to grapple with the ongoing COVID-19 pandemic. Huge in-person events like E3 and GDC got cancelled and replaced with online showcases for new games and consoles like the PlayStation 5 and Xbox Series X. That pandemic is still very much happening, but recently a whole new wave of unrest has the world looking like it will never go back to the way things were."
Animal Crossing: New Horizons is going to get a new update in July. Here's everything you need to know about it.
"While Animal Crossing: New Horizons is one of the biggest games of 2020, it hasn't received a major update since April, but that will change soon as Nintendo is planning another free update for July 3. While it's missing one major addition typically in New Horizons updates, the summer update adds a lot of new scenarios and furniture, along with a long-requested new mobility feature: swimming!"