News
Link Tank: Army of the Dead Scrapped Plans for a Whole Zombified Zoo
Zack Snyder's upcoming Army of the Dead, the identity of Jan's baby's father in The Office, Mads Mikkelsen on Indiana Jones 5, and more!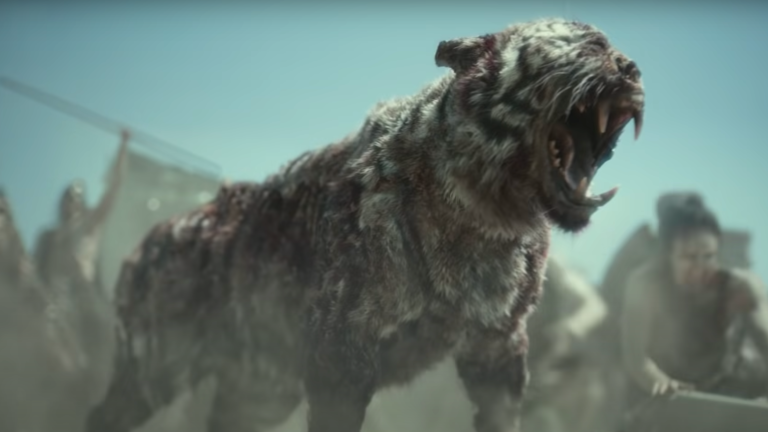 Zack Snyder's upcoming Army of the Dead features a zombified tiger, but the film almost had a whole zombified zoo.
"Along with thinking, organized zombies, Zack Snyder's living mercenaries in the upcoming Army of the Dead will have to deal with at least one undead white tiger as they venture into the overrun ruins of Las Vegas in search of $200 million dollars stashed in an abandoned casino. The idea of an army of zombies having an inexhaustible tiger among their ranks is alarming enough, but according to director Snyder, at one point he decided to go a bit bigger."
The Office actress Angela Kinsey revealed who the father of Jan's baby is in a recent episode of the Office Ladies podcast.
"When Michael Scott discovered that ex-girlfriend Jan Levinson was expecting a baby during the season 4 finale of The Office, she immediately hit him with another jarring revelation: he was not the father, though it's obvious she had become pregnant while they were still together. Instead, she had visited a sperm bank."
Mads Mikkelsen calls Indiana Jones 5 "everything I wish it to be" in a new interview about the upcoming movie.
"Indiana Jones 5 is a movie that I still can't believe is happening. The series, which started in 1981 with the release of Raiders of the Lost Ark and most recently had Kingdom of the Crystal Skull in 2008, is one that fans have clung to throughout the decades. I, myself, am the resident The Last Crusade stan and have gotten in many a fight with people (mostly men, let's be real) about that movie."
HBO's horror hit Lovecraft Country wrapped up with a solid finale last year. Here's everything you need to know about a possible second season.
"HBO's Lovecraft Country, an adaptation of Matt Ruff's X-Files-meets-Jim-Crow novel of the same name, had a pretty solid, satisfying ending, but set up plenty of intriguing stuff just in case the show got another season. Will HBO bring the series back for Season 2, sending the Freeman-Dandridge family on all-new, horrifying adventures?"
If you're even remotely in the world of video games, you've probably heard of ray tracing. Check out a quick breakdown of this tech, and why it's so impactful.
"Noticed your eyes widening a lot more when you game lately? If so, that may be because of a new technique that's spreading, slowly, across the game-o-sphere. The latest, most spectacular visual enhancements in PC gaming are brought to you courtesy of ray tracing, something that has only recently become possible in real-time with specialized hardware."
Honest Trailers' take on The Falcon and the Winter Soldier reveals the show's dumbest flaw.
"There are two types of people. Those who begrudgingly watch Honest Trailers, and those who have never heard of the satirical pop culture YouTube series. But Honest Trailers usually has at least one clever thing to say about each show or movie, and its take on The Falcon and the Winter Soldier is no exception."