News
Link Tank: Amazon's Invincible Highlights the Violence of Superhero Conflicts
Amazon's Invincible, Sony's partnership with Discord, Nintendo's new Game Builder Garage, and more in today's Link Tank!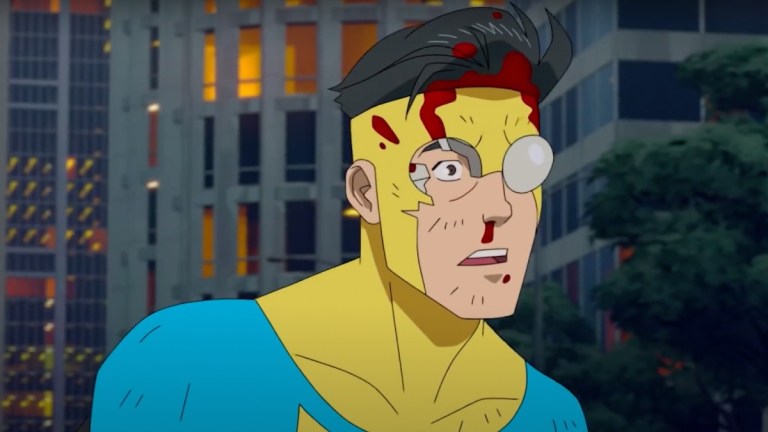 Unlike other film and TV shows in the superhero genre, Amazon's Invincible holds nothing back in reminding us the violence of superhuman battles.
"Amazon's Invincible follows The Boys in being a dark, bloody story of superheroes in a more 'realistic' way. Based on the Image Comics series by Robert Kirkman, the animated series follows the coming of age of superhero Mark Grayson/Invincible, a Viltrumite and first-born son of Nolan Grayson/Omni-Man, the most powerful person on the planet."
Sony recently announced a new partnership with messaging platform Discord. Here's what that could mean for the future of gaming.
"Sony and Discord announced a new partnership on May 3, 2021 that will bring the popular messaging platform directly to PlayStation consoles by early 2022. Discord boasts over 140 million monthly users and is a well-known platform in gaming circles. This deal makes it clear that the platform will remain independent — for now."
Nintendo's new Game Builder Garage will allow everyone who build their own Switch game.
"Nintendo realized long ago that its hardware can be used for creation alongside entertainment, and that's why we got Labo kits and Super Mario Maker. But next month, Nintendo is offering every Switch owner the opportunity to make their own games. As the trailer below reveals, Game Builder Garage is a visual programming tool for the Switch, which allows you to quickly design and create your own games to share with others"
His Dark Materials Season 2 left viewers on quite a cliffhanger. Here's everything fans need to know about the upcoming Season 3.
"The second season of the BBC's fantasy adaptation His Dark Materials (aired on HBO in the US) ended on major cliffhangers for all of its beloved main characters, and with the explosive conclusion to the series on the horizon, everyone's wondering when we'll see more of Lyra, her shapeshifting daemon Pan, and their dimension-hopping friend Will Parry again."
New parents and writers of fiction alike, these are the most popular baby names in 2021.
"Choosing a unique baby name is a tricky task—especially when so many parents have the same idea. As many common names have fallen out of fashion, formerly obscure monikers have taken their place on the list of the most popular baby names. Though these names are still distinct among adults, they may be overrepresented in Generation Alpha classrooms in years to come."
Black Panther actor Michael B. Jordan revealed that he had auditioned for a Star Wars role—and totally bombed it.
"Lucasfilm values its secrecy. It's so worried about and vigilant against leaks about their upcoming Star Wars projects, they keep scripts locked away until actors come to them to audition, and lock them back up when the actors leave. It's a process that gives actors virtually no time to prepare—which is a huge problem if it's preventing actors like Michael B. Jordan from getting Star Wars roles."