News
Link Tank: All You Need to Know About Netflix's Avatar: The Last Airbender Remake
Things are shaping up to be a much better adaptation for the famous cartoon this time around, One Piece has 1000 episodes, LeVar Burton isn't hosting Jeopardy!, and more in Link Tank!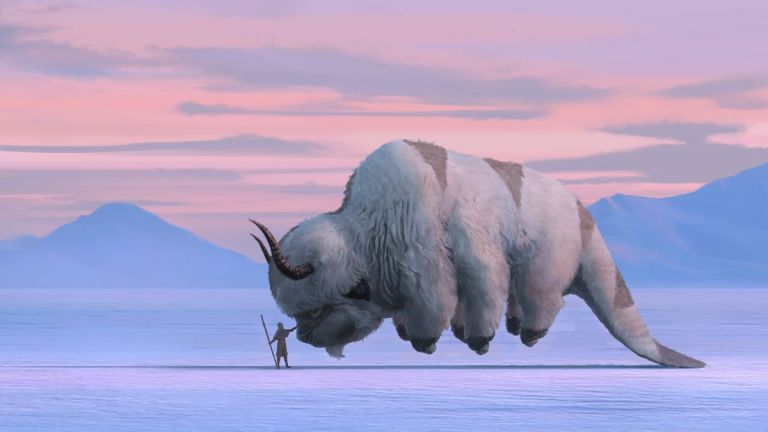 We're all a little bit nervous about Netflix's live-action adaptation of Avatar: The Last Airbender after how the 2010 film turned out, but so far, everything seems to be pointing in the right direction for the series.
"When Avatar: The Last Airbender, one of the greatest animated series of all time, came to Netflix in May of 2020, the people started asking: What's up with that new live-action series they were talking about? In 2018, Netflix announced that it would be retelling the story of the Gaang with real people, and fans were immediately piqued. They were also a little worried, and with good reason: M. Night Shyamalan directed a legendarily horrendous live-action film adaptation of the first season of the series back in 2010 that included one memorable scene where a team of powerful earthbenders move a pebble across the screen."
Yeah, the Spider-Man: No Way Home trailer was great, but it might ruin a particular part of The Falcon and the Winter Soldier.
"In one crucial shot of the Spider-Man: No Way Home trailer, Peter Parker swings down scaffolding surrounding the Statue of Liberty… but not as we know it. This statue suddenly isn't carrying a torch. Instead, she has a giant Captain America shield. It's a tribute to the lost hero, but while the sentiment is nice, this says a surprising amount about how Marvel Studios is changing our perception of Steve Rogers post-Endgame — and not for the better."
LeVar Burton won't be hosting Jeopardy! permanently, but he is getting his own game show based on the famous Trivial Pursuit board game.
"From Entertainment One, LeVar Burton will be hosting his very own game show (so stop asking him about Jeopardy!). News broke that Burton will be hosting a Trivial Pursuit game show of his very own! You know, the game that tests your knowledge in all things and usually results in families fighting with each other?"
Nostalgia galore, Taylor Swift takes us back to simpler times in 2012 with her re-recorded version of Red.
"Taylor Swift's atmospheric fourth album, 2012's Red, was a career-defining moment. It diversified Swift's country-pop roots to include solid experiments with dance, indie rock, electronic, and folk music. The results comprised a beautiful mess of genres and feelings, a roller coaster that saw the melancholic 'I Almost Do' followed immediately by the snarky 'We Are Never Ever Getting Back Together.' As Swift notes in the message accompanying her re-recorded Red (Taylor's Version), the album reflected a heartbroken person who was then all over the place, emotionally."
Let's celebrate the monumental 1000th episode of One Piece as the actors reminisce on the series.
"With its manga counterpart surpassing a thousand chapters and a live-action Netflix series coming, One Piece, one of anime's longest-running shonen series, will make franchise history this week with the premiere of its 1,000th episode. The landmark episode will stream on Funimation and Crunchyroll on November 20. It's been 22 years since Monkey D. Luffy and his Straw Hat pirates first graced the screens of Japanese TVs in October 1999 and embarked on their journey to find the legendary pirate Gol D. Roger's hallowed treasure, the one piece."
Welcome to the life of being a billionaire, Peter Jackson! The acclaimed director recently sold Weta Digital for over 1 billion dollars.
"Peter Jackson, Jamie Selkirk, and Richard Taylor founded Weta Digital in 1993 to provide special effects for Jackson's upcoming movie Heavenly Creatures (which was Kate Winslet's film debut FYI). The company built a solid reputation in Hollywood over the next several years, but it didn't really explode as a force to be reckoned with until Jackson's Lord of the Rings trilogy hit theaters in the early 2000s."