News
Link Tank: A Restrospective on WandaVision a Year Later
The popular Marvel show is now a year old, who the villain could be in Moon Knight, Microsoft's big purchase, and more in Link Tank!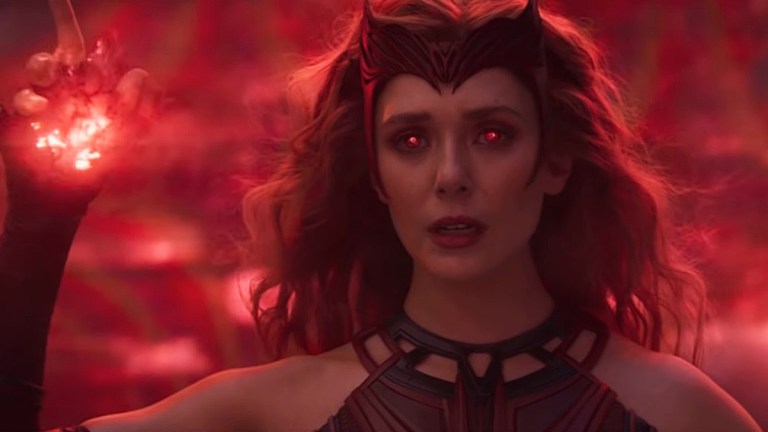 Remember when the finale of WandaVision brought you to tears? Well, it doesn't look quite as good without all the special effects.
"It's been just over a year since WandaVision first hit Disney+, so while we wait for the Scarlet Witch to return in Doctor Strange In the Multiverse of Madness to grapple with the whole 'so I was understandably quite sad and magically took it out on a small town/a witch passing by/the synthetic corpse of my android lover' deal, in the meantime, ILM has given us a great chance to look back and see the series' emotional finale come together."
Activision Blizzard continues to make headlines in the news, but this time because Microsoft is on the verge of buying the gaming company for a pretty penny.
"In an extraordinary turn of events, Microsoft is getting near to a deal to buy Activision Blizzard, the Wall Street Journal reported today. This would not only be one of the most major shake-ups in the gaming industry in years but could also finally spell out the end for its horrendous CEO, Bobby Kotick."
Ethan Hawke is already stealing the show in the Moon Knight trailer, but who is he playing in the latest Marvel series?
"Moon Knight trailer is here and it's… confusing? If you're looking for a Marvel show about a delirious Oscar Isaac doing a British accent, this is the show for you — but maybe there's more to Moon Knight than that. Released on Monday, January 17, the new Moon Knight trailer appears to show Marc Spector (Isaac) as we'll first meet him before the truth about his superhero status is revealed. It's all very mysterious though, but the preview did reveal one exciting new thing: Ethan Hawke's role as the show's presumed main villain."
Yellowjackets is over, but here are six films you can watch to fill the void of that show.
"The finale of Yellowjackets aired tonight, ending weeks of intense speculation, twisty conspiracy theories, and the best series soundtrack ever. And while the final episode answers some long-standing questions, we still have so much to ponder. Unfortunately for fans, while the series was renewed, it's going to be a long wait until season 2 returns at the end of 2022. So what do we do in the meantime? And more importantly, what are we going to watch?!"
Oscar-hopeful and Broadway star Ariana DeBose from West Side Story returns to the stage, this time for Saturday Night Live.
"Ariana DeBose's turn as Anita in Steven Spielberg's new West Side Story might have elevated the Broadway star's profile, but there's always an added tingle of curiosity when a lesser-known host takes the SNL stage. And DeBose, having just won a Golden Globe for her scene-stealing musical role, took to 8H with an infectious strut, swaying into the home base while playfully conducting her own entrance theme. That fully returned all-star Kate McKinnon joined her to belt out some Broadway duets in place of a monologue immediately asserted the show's investment in taking advantage of what they had in the multitalented DeBose, who brought an infectious trouper's showmanship to the gig."
Game of Thrones star Peter Dinklage speaks out about the controversial ending to the popular drama series.
"Game of Thrones star Peter Dinklage (Tyrion Lannister) is generally a pretty private person, but he's been hitting the press trail lately to talk up his new movie Cyrano, where he plays the title role. Naturally, that also means lots of people are asking him about Game of Thrones. In particular, they want to know how he feels about the ending. Many fans still feel burnt by Daenerys Targaryen's genocidal turn at the end of the series, not to mention Jon Snow's decision to kill her and Bran Stark being made the Lord of the Seven—err, Six—Kingdoms."