News
Link Tank: 20,000 Leagues Under the Sea is Getting a Prequel TV Series
20,000 Leagues Under the Sea is getting a Disney+ show, Captain America 4 could ground the MCU, the new Pokémon game might disappoint, and more in Link Tank!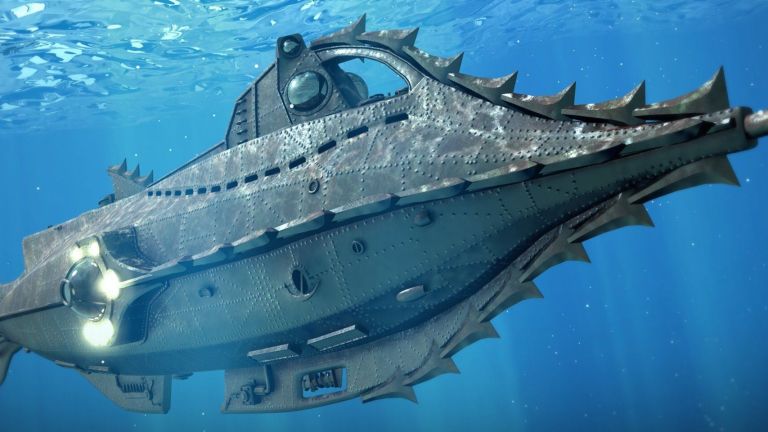 Classic Disney film 20,000 Leagues Under the Sea is getting a prequel series streaming on Disney+.
"THR reports Disney has ordered ten episodes of a streaming TV series revealing the secret origins of Captain Nemo from its classic 1954 film 20,000 Leagues Under the Sea. Written and executive produced by James Dormer (Beowulf: Return to the Shieldlands) and executive produced by Johanna Devereaux, Nautilus will follow Nemo, an 'Indian prince robbed of his birthright and family' as a 'prisoner of the East India Company.'"
Anthony Mackie is back in the stars and stripes in Captain America 4! Here are the reasons why this movie has a chance to ground the MCU.
"It's official. Anthony Mackie will reprise his role as Sam Wilson, aka Captain America (still feels great to say), in Captain America 4. The Hollywood Reporter originally broke the news of a fourth Captain America film in April, following the finale of The Falcon and the Winter Soldier. The sequel, written by The Falcon and the Winter Soldier head scribe Malcolm Spellman and a staff writer Dalan Musson, will continue Sam Wilson's journey following his acceptance of the mantle and shield of Captain America."
Is Sweet Girl and Dora star Isabela Merced the next big action star?
"Sweet Girl, on its face, feels like an action movie to show how badass both Jason Momoa and Isabela Merced are, but it's so much more. When Rachel's (Isabela Merced) mother has cancer, there's only one drug that seems to be working for her, but it's too expensive for her family to afford."
Drax the Destroyer and Aquaman want to team up for a buddy cop film? Sign us up.
"Luckily for the big lug, home is where your equally massive friends are, as Momoa told Corden that he and his See and Dune co-star and fellow cross-company superhero Dave Bautista are planning to keep their burly bromance alive with a 'Lethal Weapon-style buddy cop movie,' shot in Momoa's Hawaii home state."
The open-world in Pokémon Legends: Arceus might not be as expansive as you'd think.
"While the latest trailer for Pokémon Legends: Arceus shows the open-world monster-collecting game shaping up nicely compared to its initial reveal, some onlookers are not impressed. And so, for the second time in recent memory, the Pokémon fandom is once again talking about trees."
Hayao Miyazaki is coming out of retirement once again for Studio Ghibli.
"Some prominent figures retire surprisingly early. Others never retire at all. And then there are those who announce their retirement, spend some time in a seemingly permanent retreat from their careers, and then decide retirement really isn't for them (for now, at least). This latter category includes the likes of Michael Jordan, Jay-Z, Barbra Streisand, Steven Soderbergh, and countless other elites in all spheres of influence."