News
Link Tank: 10 Shows to Watch For Fans of The Expanse
Shows for The Expanse fans, misconceptions about Ancient Rome, Netflix's Night Stalker, and more in today's Link Tank!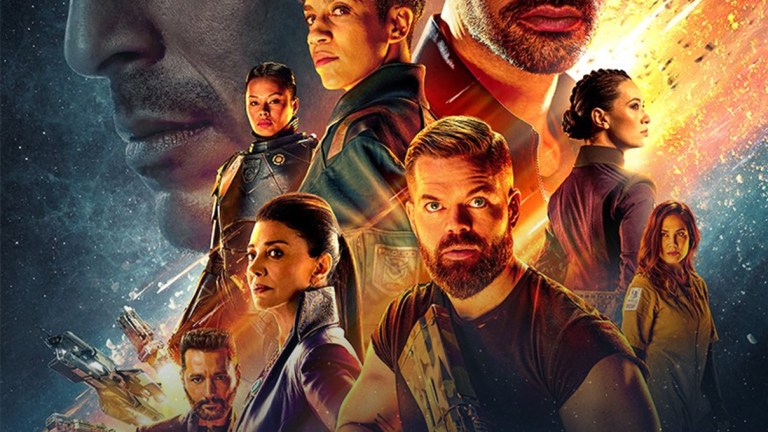 From Altered Carbon to Fortitude, here are some shows fans of The Expanse should check out.
"The Expanse Season 5 recently made its debut, after an excruciating series hiatus. Unfortunately, fans were also met with the bittersweet news that The Expanse will come to an end with season six. The fascinating blend of sci-fi noir, space opera, and political thriller will hopefully get the ending it deserves."
A lot of what we know about the Roman Empire tend to get lost in translation when adapted for popular culture. Check out some of the most prevalent misconceptions cleared up.
"In the 1500 years or so since the Roman Empire ceased to exist, much of its rich history has gotten a little lost in translation. In some cases, we mean this literally—the word vomitorium, for example, didn't refer to a place where people vomited so they could continue feasting."
WandaVision is a refreshing yet familiar addition to the Marvel Cinematic Universe, as well as the most playful the MCU's ever been.
"The most remarkable thing about Wandavision is how familiar it feels. Despite being new — it's the first Marvel series on Disney+ and the first new Marvel anything in ages — WandaVision feels as welcoming as a beloved TV rerun."
Netflix's newest addition to true crime is Night Stalker, a docuseries about serial killer Richard Ramirez and the police officers who apprehended him.
"Though the number of serial murders committed in the United States have declined over the last three decades, the country's pop-culture obsession with these grisly crimes has only deepened. Scrolling through Netflix, you'd think serial killers were still terrorizing the public and generating headlines with the same intensity they were in the '70s and '80s."
Twitter CEO acknowledge the moral failings of social media after having to ban Trump from the platform.
"Twitter CEO Jack Dorsey admits that the company's decision to ban President Trump underscores the failure of US social media to improve society. 'I feel a ban is a failure of ours ultimately to promote healthy conversation,' Dorsey wrote in a Wednesday tweet thread."
A cave painting of a pig in Indonesia may be the oldest known art piece in human history.
"A pig painting inside an Indonesian cave has been dated to 43,900 years old, making it among the oldest—if not the oldest—known figurative art piece in the archaeological record. The painting was found at the Leang Tedongnge cave site on Indonesia's Sulawesi island."