Sponsored
The Hemper Holiday Gift Guide: Snag These Pop Culture-Inspired Smoking Accessories
Here's a rundown of great gift ideas from Hemper, the Smoking Subscription Box and online headshop!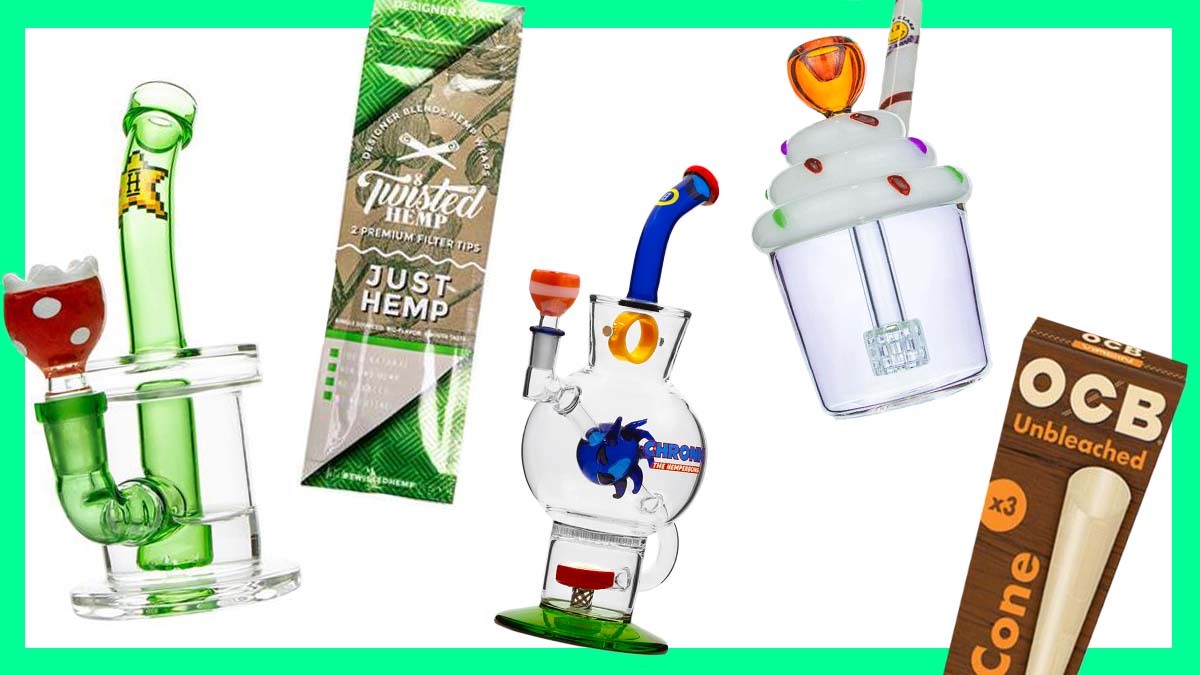 This Gift Guide Is Presented By:

Every year it seems like the holidays get more stressful and memorable gifts get harder to find. Fortunately, Hemper can help. Best known for their monthly subscription boxes and headshop accessories, Hemper offers high quality, discreetly shipped products that are the ideal presents for the smoker in your life. Check these items out and take your gift-giving to the next level!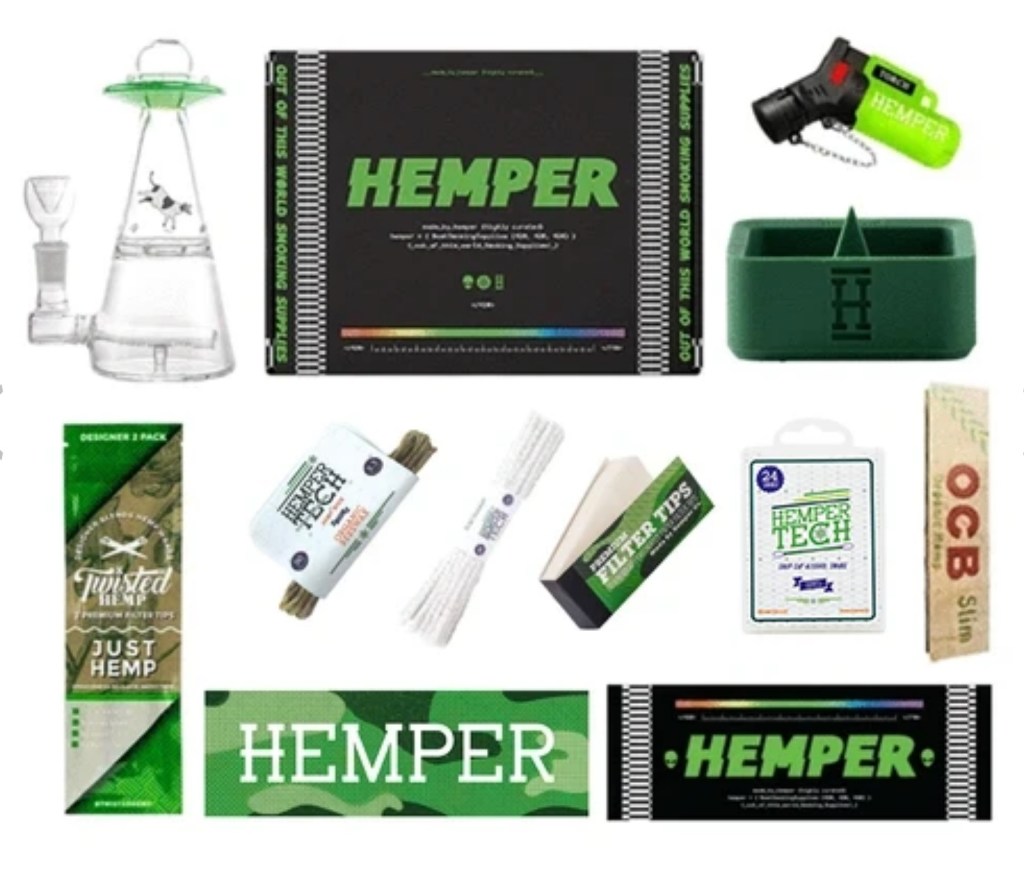 UFO Bong Box
Highlighted by Hemper's inspired UFO Bong, this set comes with accessories like cleaning bristles, Hemper Cache, rolling papers and more to ensure that you have a truly out of this world smoking experience.
Gamer Box
What do you get the video game fan that has everything? Hemper's Gamer Box that includes a retro 8-bit styled bong, a Flower Chomper bowl and an impressive array of accessories will make anyone a winner.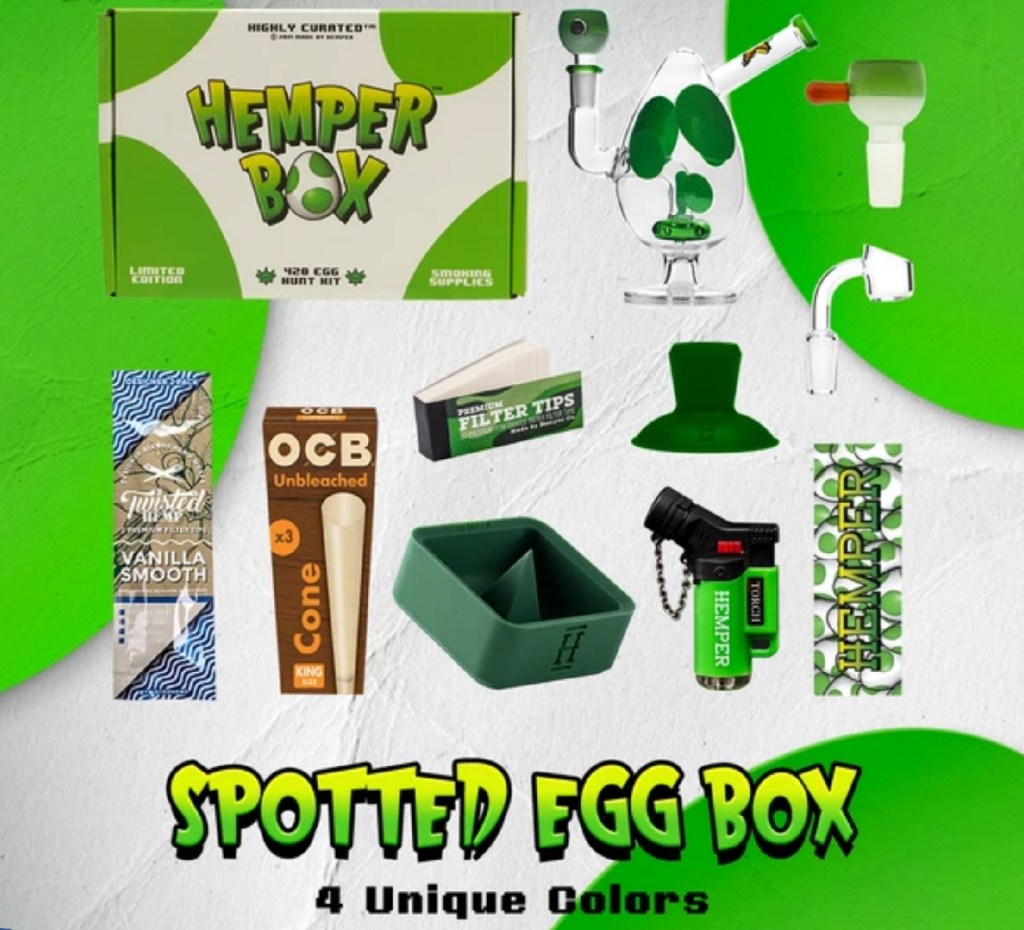 Spotted Egg Box
Drawing inspiration from an iconic video game dinosaur, Hemper's Spotted Egg Bong and its included accessories will make sure that your high times never go extinct. Available in four unique colors.
Cyber Punk Box
Ever wonder what it would be like to smoke up inside The Matrix? The closest you'll get is Hemper's Cyber Punk Box that includes a eye-catching Cyber Bong with a glow-in-the-dark decal and accessories that help bring the future fun to life.
The Chronic Box
If a certain video game hedgehog loved his weed the result would be this box that includes a Chronic Bong and bowl, a Chronic the Hemperbong sticker and more items. This item gives new meaning to the phrase high score!
XL Chronic Bong
The Chronic Bong is also available in a supersized 10" tall version that features hedgehog-tastic perculators and a gold ring splash guard!
XL Spotted Egg Bong
The preferred bong of video game plumbers everywhere, this XL Spotted Egg Bong is 9" tall, features a stunning looking mushroom percolator, a matching 14mm male flower bowl and comes in an assortment of colors.
Goody Glass Cupcake Bubbler
From Goody Glass' Goodie Goodies line comes this 5" food-inspired pipe that includes a showerhead percolator and cherry bowl to make your smoking time sweet.
Buy the Goody Glass Cupcake Bubbler here!
Mothership XL Bong
Hemper's 10" Mothership Bong has twice the volume of its small UFO counterpart. Other features include the company's largest percolator yet, three smoke chambers, and a 14mm Male Flower Joint Bowl. It's all the fun of a UFO encounter without any of the probing!
Buy the Mothership XL Bong here!
Rocketship XL Bong
You'll be soaring into the stratosphere with this 11" Rocketship Bong that includes dual percolators that provide extra filtration for the included 14mm Male Joint Flower Bowl. With this bong, the sky is truly the limit.
Other Past Boxes
If your looking for more options to collect like a ninja bong, or a ducky check out Hempers past theme boxes always filled up with $100+ worth of smoking accessories for you to enjoy. They have an Exclusive Buy one Get One Half off for the Holidays!