News
Haunting in the Heartland Coming to Travel Channel
Unearthly residents don't get counted in Midwestern census data, but they populate Travel Channel's series Haunting in the Heartland.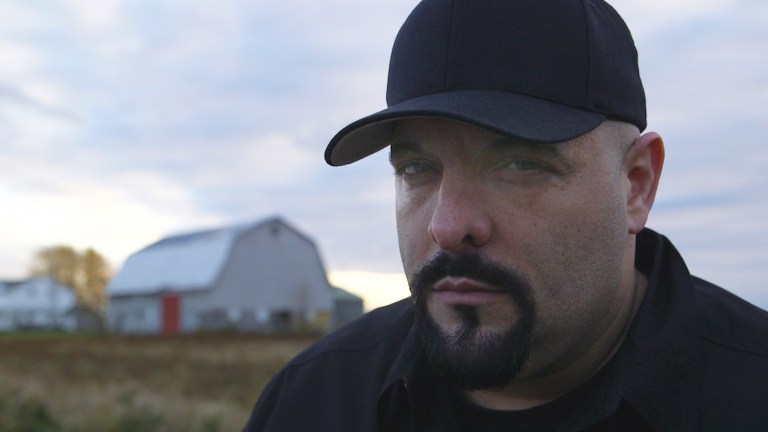 The kid who lived in the "creepy house on the corner" grew up to keep an eye on all the creepy corners. Paranormal Investigator and documentary filmmaker Steve Shippy, who is also an independent rapper known as Prozak, keeps things chill in the new Travel Channel series, Haunting in the Heartland.
"Why do so many communities across America have stories of unexplained paranormal experiences that, through word-of-mouth and consistency, turn into lore," the press statement asks. Using eyewitness accounts, town archives, visits to historic sites and his own paranormal toolkit, Shippy visits Midwestern towns that have been traumatized for generations by ripples of fear.
read more: True Terror with Robert Englund to Hit Travel Channel
He uses his own experiences growing up in rural Michigan to connect with families who reached out for help. "Growing up in a haunted house in a small Midwestern town, I understand the isolation of the experience, and it was only when others in town started to have similar experiences that I realized I wasn't alone," Shippy said in a statement.
He then puts the puzzle pieces together to identify and decipher the larger mystery of the town's haunting. In each of the six one-hour episodes, Shippy studies "emerging theories until a full picture of the town's ghostly protagonist appears, and a peaceful resolution can be formulated," according to the press statement. He looks to "directly confront the entity and bring closure to the people of the town.
The premiere season will investigate paranormal presence found in Malvern, Iowa (pop. 7,621), Atchison, Kansas (pop. 10,636), Hebron, Kentucky (pop. 5,929), Merrill, Michigan (pop. 735), Holly Springs, Mississippi (pop. 7,621) and Greeneville, Tennessee (pop. 15,062).  "These small towns have a bigger story to tell, and in order to find the resolution these families need now, we need to piece together their past," Shippy said in statement.
read more: The Confession Killer Directors Talk Conspiracies and Lies
Shippy grew up in a small town near Saginaw and was a victim of a severe haunting and witnessed several apparitions. After investigating his own haunting, he discovered the previous owners had been brutally murdered. The story became local legend, and Shippy and his family ultimately had to move away. When Shippy grew older he realized running "should not have been the answer," according to the press statement. "He instinctively knew that what his family should have done was stand tall, toe-to-toe with the entity in his home." He worked with paranormal experts find how to understand going on in hauntings and how to confront the entities to either make them leave or to bring them peace and to end the haunting.  
The premiere episode is set in the old farming village of Merrill, Michigan, where Shippy confronts "an evil spirit holding the town hostage since the 1800s." The experiences came to light in the summer of 1974 when a malevolent force invaded a family farm, bringing it to the attention of local and state police fire departments, and the FBI. "The reign of terror culminated in a spontaneous fire, forcing family members to eventually flee the home they'd built by hand," according to the press statement. "The encounters never ceased.
Today, less than a mile away, another family is "under siege by something so powerful, they fear for their safety." Shippy, along with local authorities and historians, discovers the town was ravaged by a smallpox epidemic and tragic fires. Finding a connection to another notorious haunting, Shippy brought in a clairvoyant to dispel the entity.
Shippy produced and directed 10 feature length documentaries, including A Haunting on Hamilton Street, A Haunting on Dice Road, and A Haunting on Brockway Street.
Haunting in the Heartland premieres Friday, Feb. 21 at 10 p.m. on Travel Channel.
Culture Editor Tony Sokol cut his teeth on the wire services and also wrote and produced New York City's Vampyr Theatre and the rock opera AssassiNation: We Killed JFK. Read more of his work here or find him on Twitter @tsokol.
Read and download the Den of Geek Lost in Space Special Edition Magazine right here!