Giveaway: Over $500 in Gear to Upgrade Your Outdoor Adventures
One week left! Enter to win a treasure trove of hiking and outdoor adventure gear, worth over $500!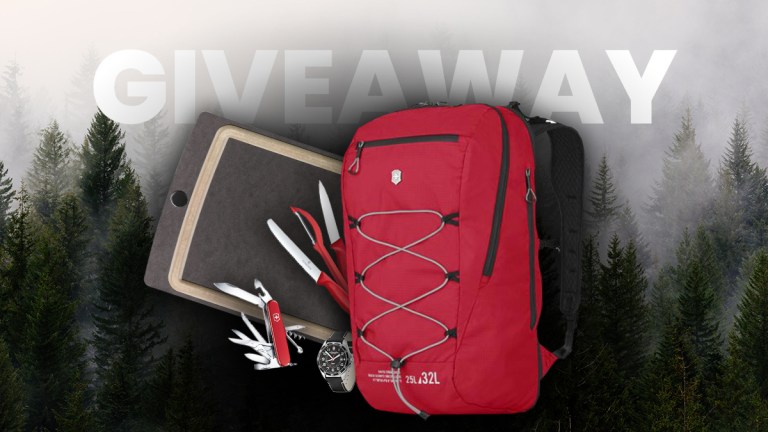 It's summer, and while the pandemic has taken a lot of pleasures away from us this year, it hasn't been able to claim the weather quite yet. Yes, there will be plenty of time to stare at the TV when the sunset inches closer and closer towards 5PM later in the year. But right now is the time for some adventure, and Den of Geek is here to provide the tools you need for your best outdoorsy experience yet. If you win, we only ask that you hike responsibly!
Click here to enter via our official giveaway page.
In partnership with our geeky friends at Fatherly, Scary Mommy, Men's Health, Victorinox, and a few others, we're offering a massive adventure pack full of absolutely everything you need to feel like Bear Grylls in the wilderness. Let's break down exactly what is in this enormous prize package, shall we?
The prize bundle includes:
If you've been doing math over there, that's over $500 worth of prizes to get your hiking game upgraded with some awesome gear. So go on, find a hiking path nearby, or, just start by exploring your own backyard. That counts, right?
Click here to enter via our official giveaway page.
Entries will be accepted until September 5. One (1) winner will be drawn randomly and then notified immediately via email. The winner will have to respond and accept their prize within a week or another winner will be chosen. Good luck!