Features
Miami for Geeks: A Pop Culture Attractions and Travel Guide
Need some warm weather in the dead of winter? These geek travel destinations in Miami, Florida should do the trick!
This article is presented to you by Red Roof Inn.
Miami, Florida is a hub of diversity, fashion, pop culture – and a few ghosts. From mangrove swamp to art deco heaven, there are a lot of reasons to visit the South Florida city, including gorgeous weather, and renowned nightclubs (it's also the original hometown of such staples as Burger King and, unsurprisingly, suntan lotion). With so many reasons to visit Miami, let's take a look at some of my favorites, ranging from the nerdy, to the spooky, to the historical – with a stop at one of the best tiki bars in the world.
Pop Culture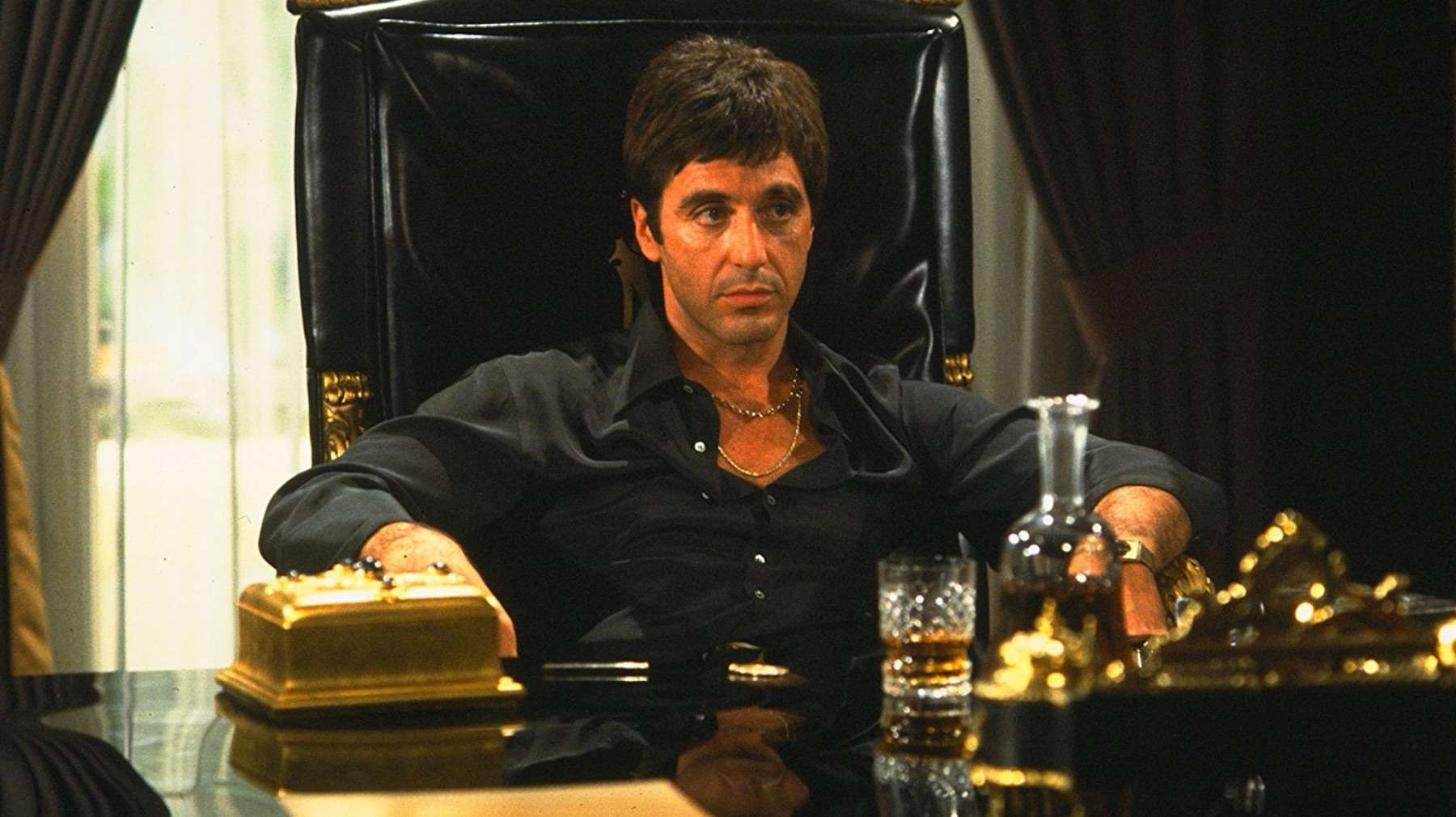 Scarface's Miami
The iconic 1983 gangster film Scarface starring Al Pacino and Michelle Pfeiffer was set in Miami, but most of Tony Montana's action was shot in California. However, the infamous chainsaw scene was filmed in an Ocean Drive building that now houses a CVS. Formerly the Sun Ray apartments, part of the façade has been preserved, and the film commemorated with a plaque. Another Scarface location is the Fountainebleau, the luxe hotel where Tony and Manny (Steven Bauer) would go to canoodle with women.
Miami Vice
From 1984-1989, Miami Vice was a show that defined cool. Although, at the time the series began, the city was seen as anything but. However, the glitz of nightclubs, cool music, fast cars, fast boats, and the style of Sonny Crockett (Don Johnson) and Rico Tubbs (Phillip Michael Thomas) – and an alligator named Elvis — helped change a lot of that and helped to reinvent the city in the eyes of the public. The show was sexy and dangerous, and it made Miami feel like a modern-day Casablanca. Though the very 1980s series went out of fashion with the decade, it still has a legacy that can be experienced in Miami. Head to the Bayside Marketplace to relive the show, and take the Thriller Miami Speedboat Adventure Tour. Then stop into Mac's Club Deuce, the preferred dive bar of the late, still great Anthony Bourdain, which also appeared on the show.
Weird Miami
Coral Castle
A little outside of Miami is Coral Castle, a mysterious landmark dubbed "Florida's Stonehenge" since it has been the subject of plenty of paranormal theories. A series of limestone structures Coral Castle has appeared on shows like Ancient Aliens and In Search Of … and was completed by Edward Leedskalnin around 1923. He was said to single-handedly (or with the help of extraterrestrials) construct the castle using "reverse magnetism" (after having unlocked the secrets of the Great Pyramids) to move the several-ton stones. Then, around 1936, he somehow moved the structures 10 miles away to its current location. Consisting of a two-story tower, fountain, rocking chairs, and Leedskalnin's living quarters, the truth behind Coral Castle's construction remains a mystery.
Learn more about Coral Castle here.
Mai Kai Restaurant and Polynesian Show
While we're cheating a little since the Mai Kai is just outside of Miami, trust us, it's worth it. Simply put, the Mai Kai is one of the oldest, and best tiki bars in the world. But calling it a "tiki bar" alone does not do justice to this Polynesian palace which opened in 1956, with its eight dining rooms overlooking waterfalls and lagoons (with tiki-sculpture adorned gardens outside) and featuring the longest running Polynesian Show in the U.S. My personal favorite highlight of Mai Kai is the Molokai Lounge, set on a historical nautical vessel caught in the a tempest where more than 50 tiki drinks are served up by sarong-clad staff.
Pay Mai Kai a visit, and raise a glass to the gods, perhaps while sitting in the same seat that Johnny Carson once occupied. And, according to some locals, the spirits of the past still roam this house of tropical spirits.
Learn more about Mai Kai here!
True Crime Spots in Miami
Gianni Versace's Mansion
Fashion designer Gianni Versace was murdered by a serial killer on the steps of his own home in 1997, a tragic story since retold on FX's American Crime Story. Though a victim of gun violence, Versace's legacy lives on in his work and remains on display at Villa Casa Casuarina, the 1930s mansion he renovated. Actually used as a filming location for Ryan Murphy's series, the Villa is steps from the ocean and is a lavishly appointed manse (with a pool lined with 24-karat gold tiles). Visitors can take a drink at the bar without reservations, or can choose to stay the night – including in Versace's own room, the Villa Suite.
GG's Waterfront Bar and Grill (and Miami's Ratpack/Mafia Past)
GG's is a landmark for fine dining on Hollywood Beach, where locally-sourced seafoo, and steaks can be enjoyed while overlooking the Intracoastal waterway. But the history of GG's as a former hangout of the Rat Pack and mafiosos gives it a unique place in Miami's history. Formerly known as Joe Sonken's Gold Coast Restaurant, the spot was known as one of the best in the region. However, in addition to being notorious for stone crabs, it boasted customers like Frank Sinatra and Cary Grant. It was considered a national message center for the mob (during a time when Miami was considered an organized crime neutral zone), and it appeared in the JFK assassination files.
Chicago native Sonken was himself a larger-than-life character of kindness, and some suspect, a wise guy. Whatever the truth, it's worth a visit to GG's for the stellar food, gorgeous view, and complicated history (and check out Matthew Pearl's excellent two-part article about Joe Sonken for Miami New Times).
Haunted Miami
Deering Estate
Chicago industrialist Charles Deering built the 420-acre estate as a winter home a century ago – when four workers were killed during construction – but its history is much older. The land belonged to the Tequesta tribe, and was used as a burial site – but archaeological finds place humans on the land 10,000 years ago. The location is now known as one of the most haunted in the region, with Deering's ghost allegedly spotted on the second-floor, and a child's apparition seen in another.
Biltmore Hotel
The Biltmore touts Michelin-star cuisine, the largest pool on the East Coast, and a renowned golf course. But it is also supposedly home to some of Miami's most famous ghosts. The grand hotel opened with a gala in 1925, and came to attract guests such as The Duke and Duchess of Windsor, Ginger Rogers, Judy Garland, Bing, Franklin D. Roosevelt – and Al Capone. But it's gangster Fatty Walsh, murdered in 1929 in the hotel's 13th-floor speakeasy during Prohibition, who sticks around. His ghost supposedly messes with the elevator, and makes it go to the 13th floor. There are also reports of the sounds of parties from the past and spectral wounded soldiers from the time the hotel was a World War II veteran's hospital.
History Miami Tours
Occupied by the Tequesta Native Americans for two millennia before the Europeans arrived, claimed by Spain in 1566, founded by a woman – Julia Tuttle, 1896 – and built largely by Bahamians and African Americans, and a refuge to Cubans, Miami is a culturally diverse city with a rich history. From walks of Little Havana to exploring to cruising Key Biscayne, there is a lot to see in Miami – and a lot of tours to explore.
Book one of these incredible Geek Travel destinations at Red Roof!