Sponsored
From Pop! to Tabletop: The Best Funko Finds
Whether it's The Mandalorian, Back to the Future, or WandaVision, these are some of the best Funko products for every collector fan.
This article is presented by Funko Europe.
FunkoEurope.com is the home for Funko for fans across Europe
Everyone is a fan of something and Funko has something for everyone!
From exclusives, to hidden gems and brand new products, FunkoEurope.com has it all!
With a huge range of products from collectibles, to games, to toys, to advent calendars, to soft toys and even fashion accessories, FunkoEurope.com is the ultimate shopping destination for pop culture fans!
Visit FunkoEurope.com now and add to your collection today!
Ever since Funko popped onto the scene in 1998, the collectible company has gradually dominated bookshelves, desks, workspaces, and almost any surface their vinyl figures can fit. In addition to a uniquely distinctive look, and an accessible price point, the best part about the immensely popular Funko Pop! Vinyl figures in particular is that there is something for fans of nearly every pop culture franchise out there
Immediately recognisable due to the unique styling, the vinyl figures have permeated mainstream — and made collectors out of people who may not have previously ever purchased a premium collectible like an action figure or replica. But Funko is also more than just the vinyl Pop!'s. The company likewise sells clothing, as well as licensed board games, card games, toys, other collectible forms and premium fashion accessories brand, Loungefly.
So take a look ahead at some of the tastiest Funko collectibles you might want to Pop!ulate your home with.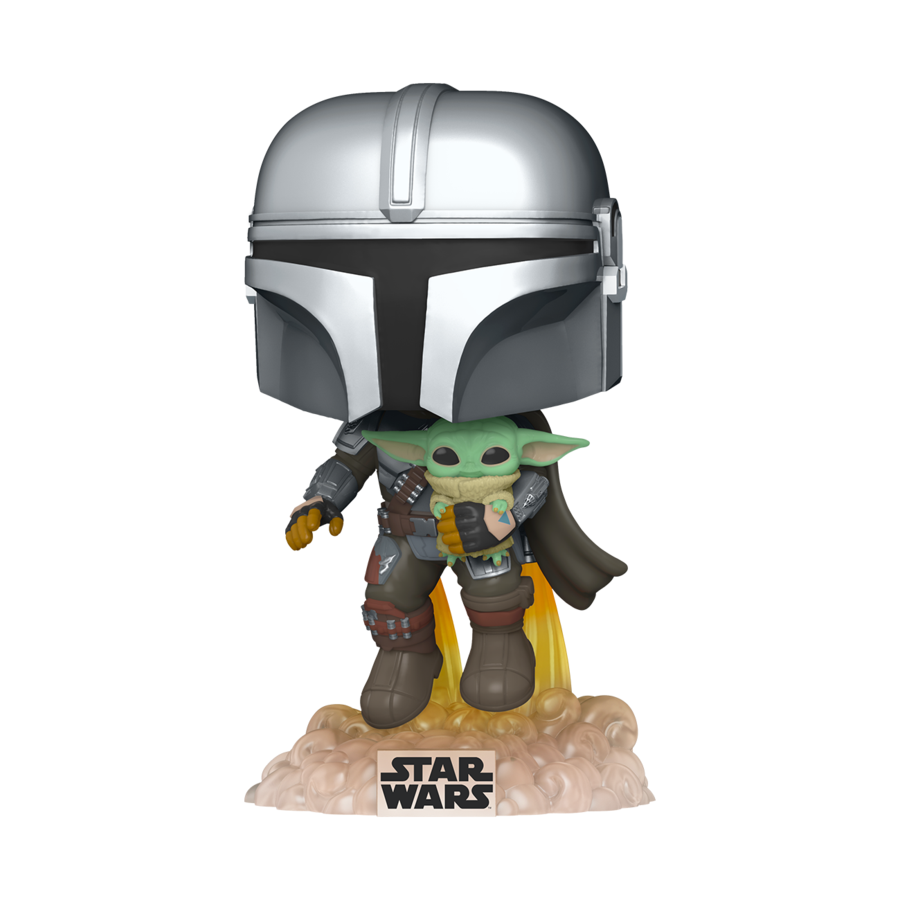 Funko Pop! Vinyl: Star Wars: The Mandalorian: The Mandalorian Flying With Jet Pack Figure
Din Djarin is a Mando on a mission, and Grogu is along for the ride. Capturing the Season 2 moment where our hero zips to the top of the Jedi Temple on Tython, this flying Funko Pop! captures all the things we love about the Disney+ show: A stoic Mandalorian, a smiling The Child, and jet packs. This is the way to a cool collectible.
Buy the Funko Pop! Vinyl Mandalorian Flying w/ Jet Pack here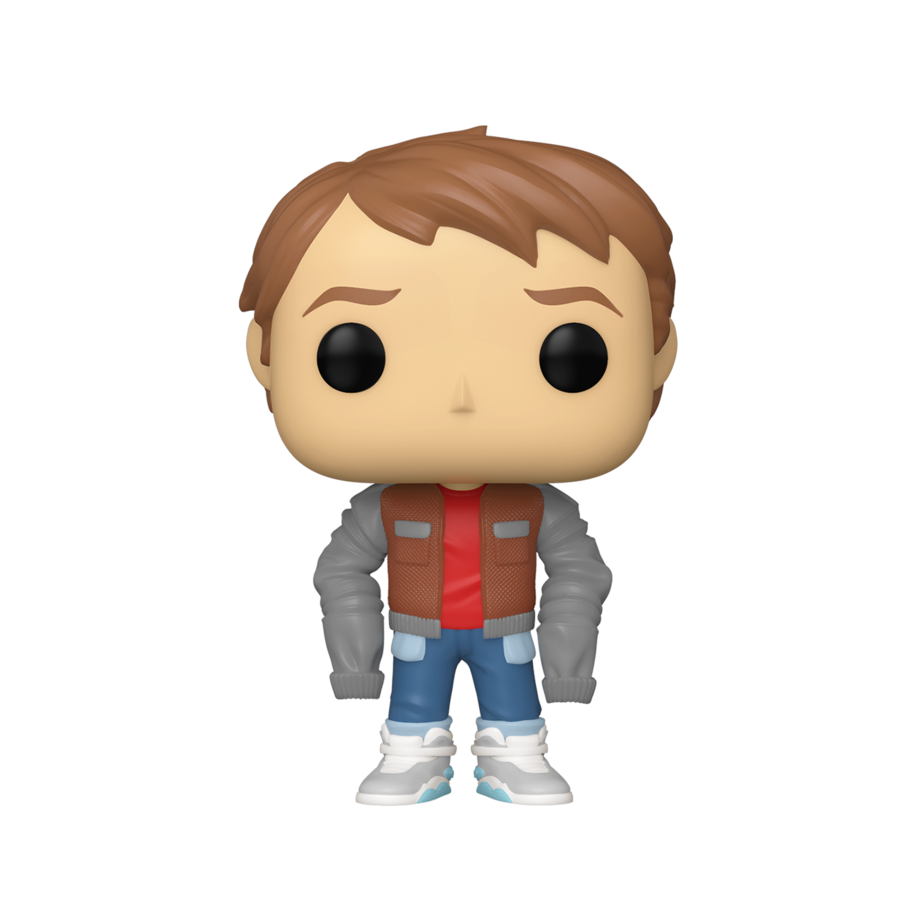 Funko Pop! Vinyl: Back To The Future Part II: Marty In Jacket Figure
To save his future-son from Griff's youth gang in 2015, Marty McFly has to look the role in Back to the Future Part II. This baggy jacket may not look like much, but the auto-adjusting fit will help Marty pose as Junior (although the uni-size form fit on his left sleeve is broken). This Funko Pop! comes straight from the scene before our hero learns an unfortunate lesson about Hoverboards and water — which is better than learning the hard way about the jacket's potential for asphyxiation.
Buy the Funko Pop! Vinyl Marty in Jacket here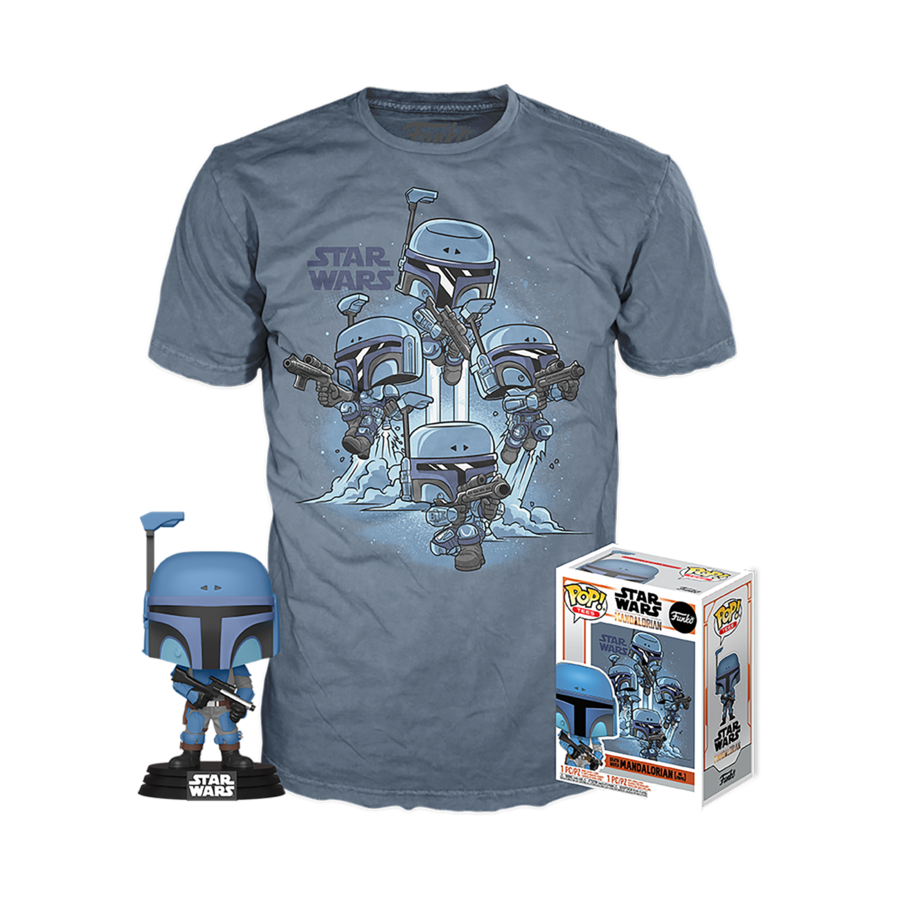 Pop! And Tee: Star Wars – The Mandalorian (Death Watch)
The Death Watch clan have, let's say, a complicated, role when it comes to clashes about the future of Mandalorian society. But these keepers of the old faith of Mandalore did show up just in time to save foundling Din Djarin from Separatist forces. That alone is a pretty good reason to immortalize these warriors from The Clone Wars and The Mandalorian with a collectible combo featuring both a tee and vinyl figure. Jet pack not included.
Buy the Funko Pop! Death Watch vinyl figure and tee combo here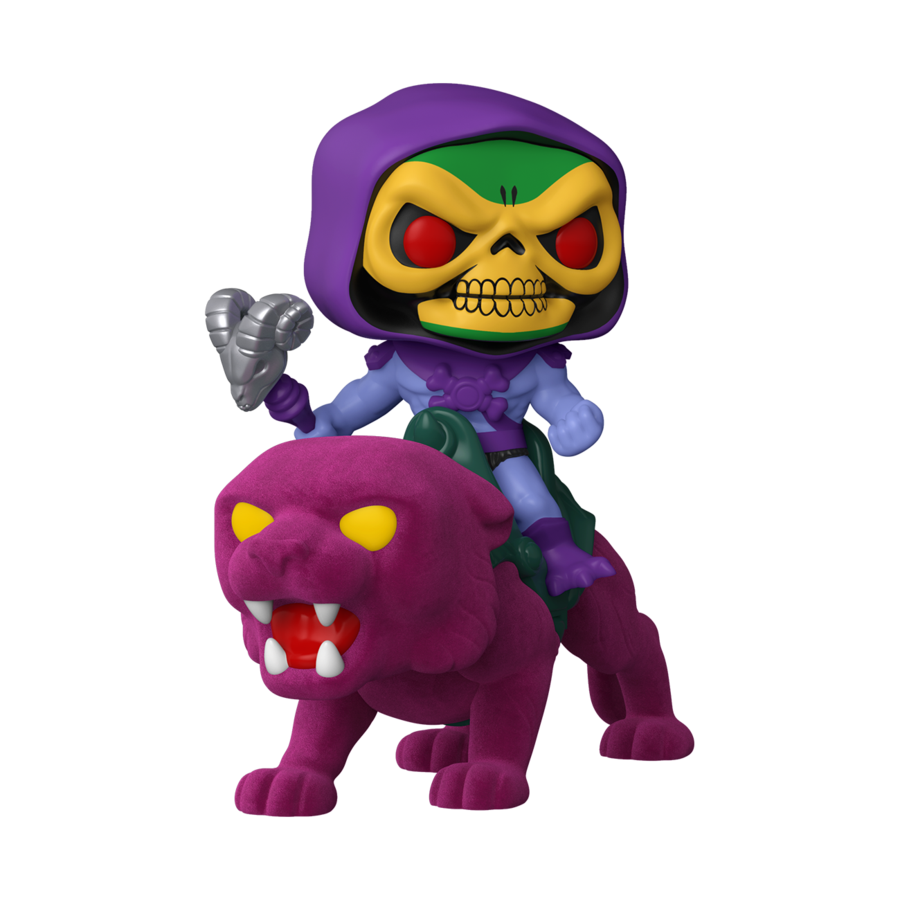 Funko Pop! Ride: Masters Of The Universe: Skeletor On Panthor (Flocked) Vinyl Figure
Tin-tongued dolts, metal-munching morons, flea-bitten furbrains, pathetic pitiful pinheads: Skeletor is surrounded by bumbling idiots and nincompoop employees. And then there is Panthor, his purple panther who doesn't speak, but is the most loyal giant cat a villain on Eternia could ask for. And unlike Battle Cat, he doesn't even need armor. This Funko Pop! Ride with a "flocked" fur Panthor brings these best baddy buddies to life.
Buy the Funko Pop! Ride Skeletor on Panthor vinyl figure here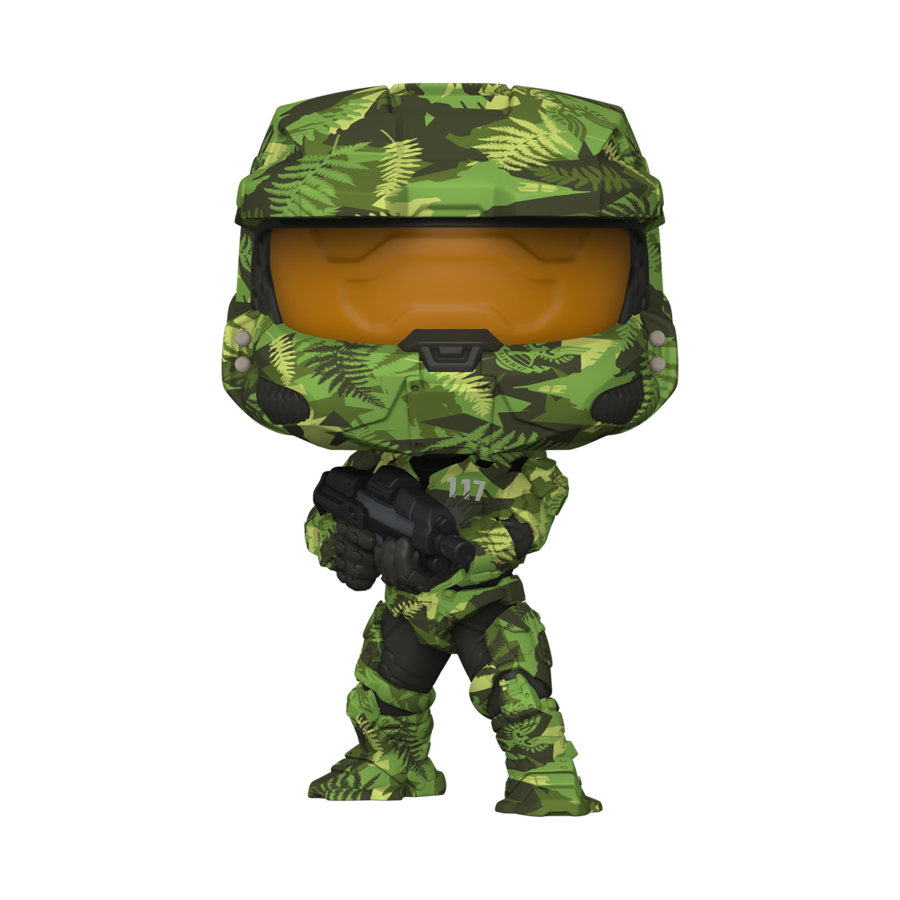 Funko Pop! Vinyl: HALO: Master Chief With MA40 Assault Rifle In Hydro Deco Figure
When it comes to being the star of one of the best video game franchises of all time, Master Chief has earned the right to dress a little snazzy. And "snazzy" explains the United Nations Space Command hero's duds in this Hydro Deco outfit. But Master Chief still means business with his MA40 assault rifle because a killer look is not enough to defeat The Covenant.
Buy the Funko Pop! Master Chief in Hydro Deco vinyl figure here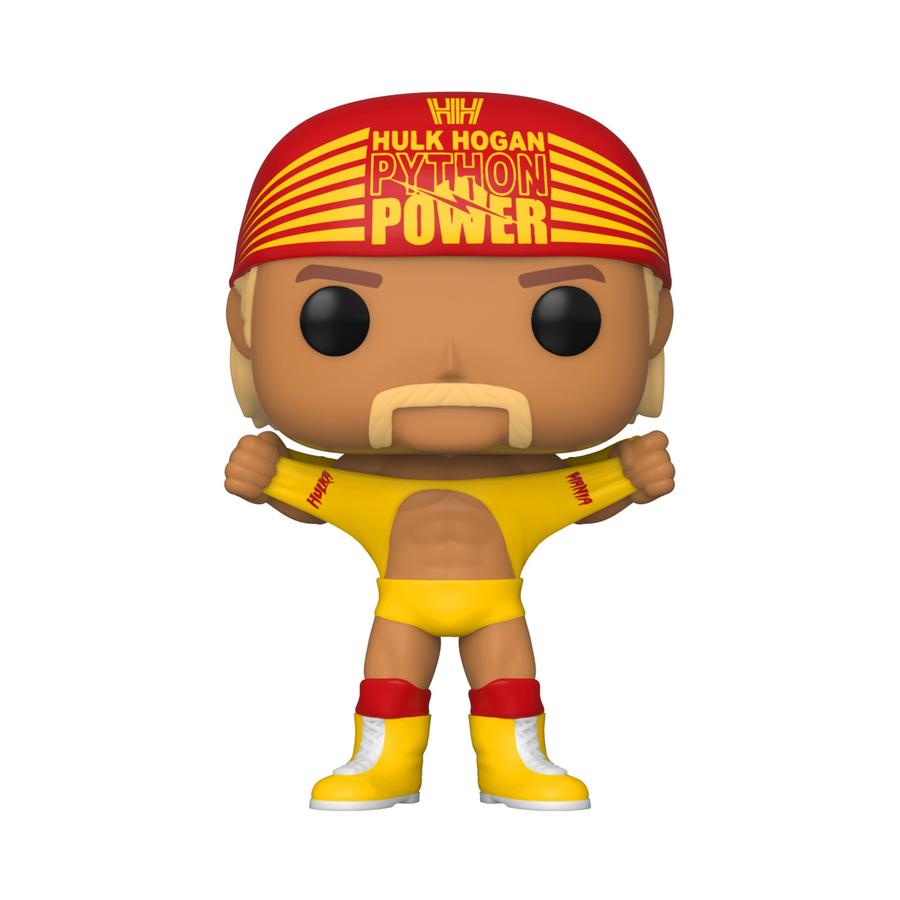 Funko Pop! Vinyl: WWE: Hulk Hogan Vinyl Figure
Hulkamaniacs know the power of 24-inch pythons can bring anyone down to size, and this Hulk Hogan Pop! does it quite literally. As the vinyl Hulkster tears off his shirt, you can almost hear the WWE icon say, "Brother," encouraging you to get back to work.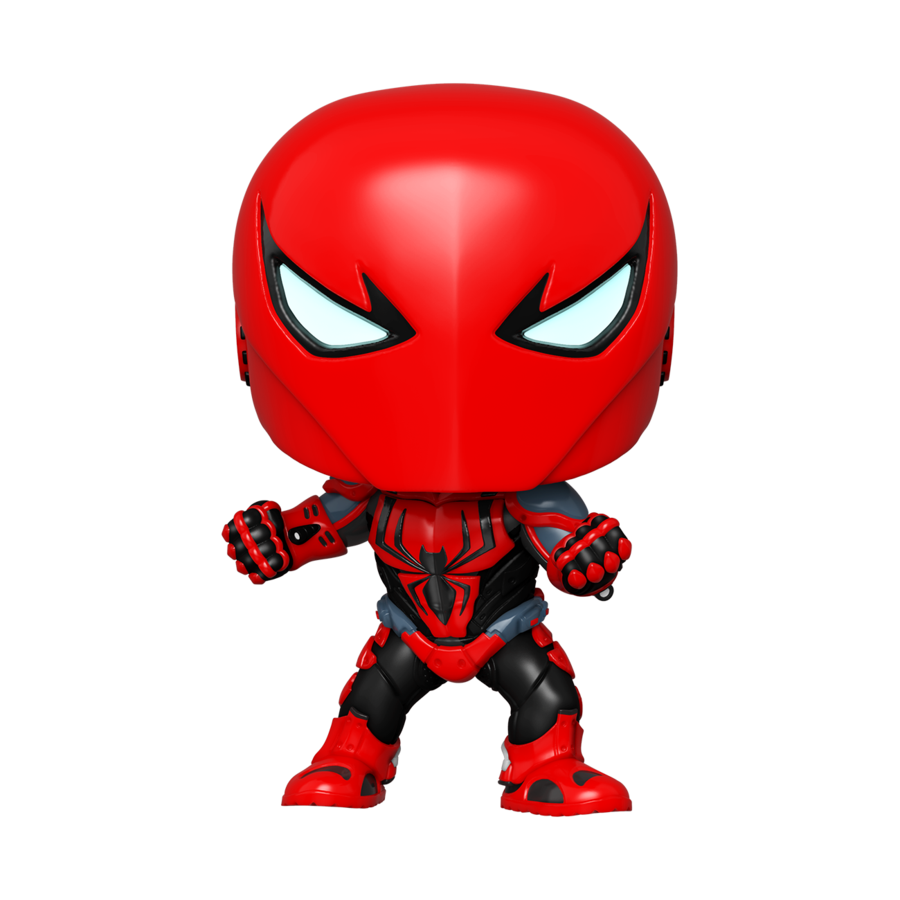 Funko Pop! Vinyl: Marvel Comics: Spider Armor MKIII Figure
Tony Stark is known for his nice suits, but Peter Parker is no slouch when it comes to having a collection of souped-up threads, or armor in this case. Designed for battling the Sinister Six within the Amazing Spider-Man comics, ol' webhead's armor is designed by Pete, and features customized weapons and defense mechanisms tailored to individual foes. It also looks pretty sweet, and Spidey only breaks it out for special occasions.
Buy the Funko Pop! Spider Armor MKIII vinyl figure here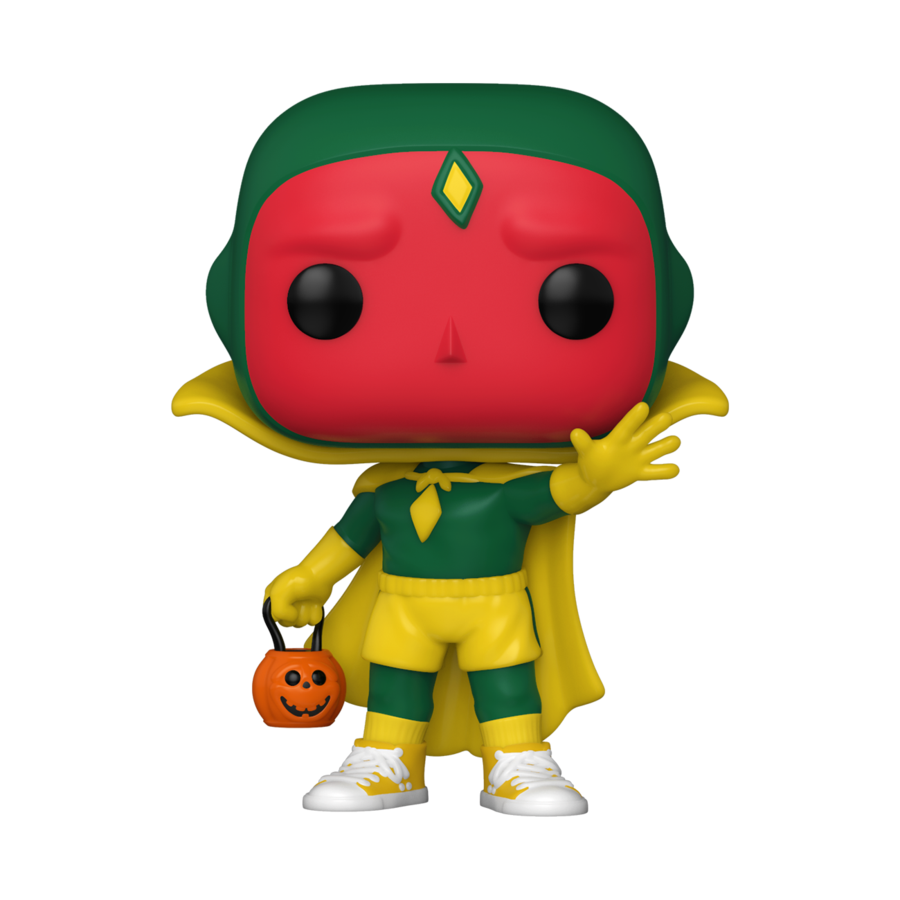 Funko Pop! Vinyl: Marvel Studios WandaVision: Halloween Vision Figure
In the world of WandaVision on Disney+, a resurrected (or zombie?) Vision has to disguise his true form to hang out with his Westview neighbors, but when Halloween rolls around, he can just appear as himself — sorta. This Funko Pop! Vinyl figure taps into the buzzed-about series by showing Viz dressed in his comic-book costume for trick-r-treating. He looks a little concerned, but maybe he just wants some bubblegum for his cute jack-o-lantern bucket.
Buy the Funko Pop! WandaVision Halloween Vision vinyl figure here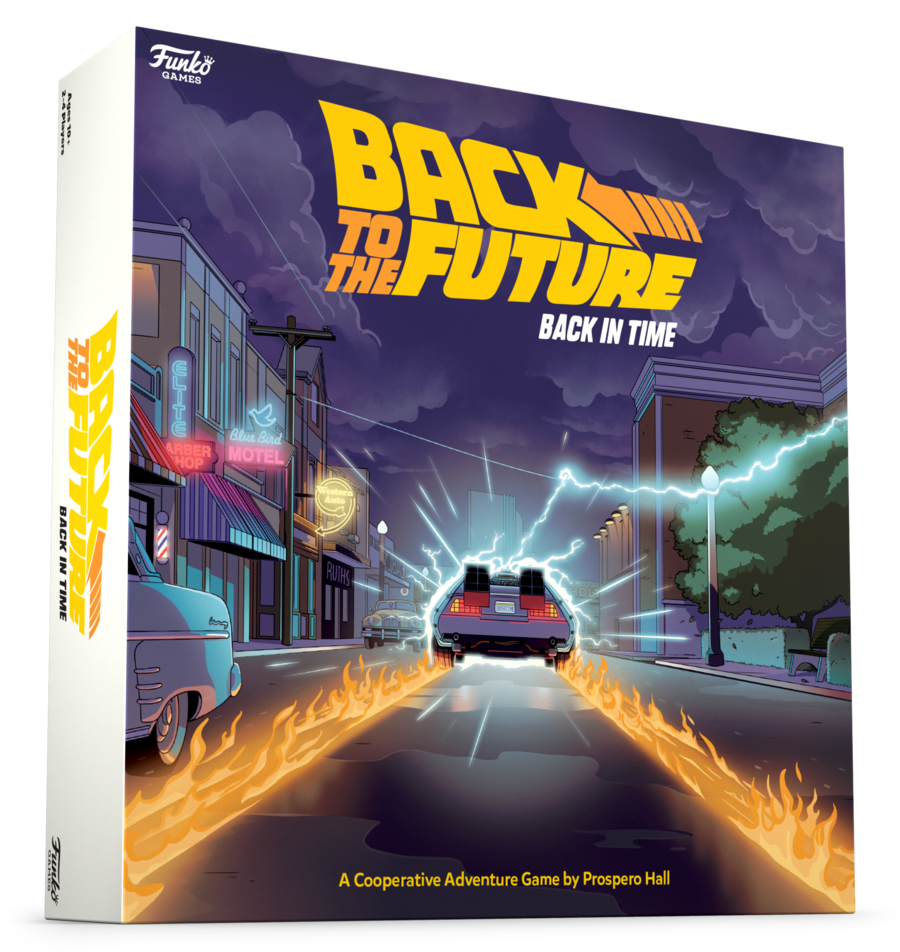 Funko Games: Back To The Future: Back In Time
Funko Europe Exclusive
Great Scott! It is back to Hill Valley, 1955, in the BTTF-based game where up-to four time traveling players take on the characters of Marty, Doc Brown, Jennifer, and Einstein (using a DeLorean game piece), and must ensure George McFly and Lorraine Baines fall in love. Of course, even if they avoid Biff and his gang, players still need to cooperate to make it back to the clock tower on time to travel—say it with me—back to the future! And if they fail, the entire McFly family will fade from existence, which sounds pretty heavy.
Buy the Funko Games Back to the Future: Back in Time game here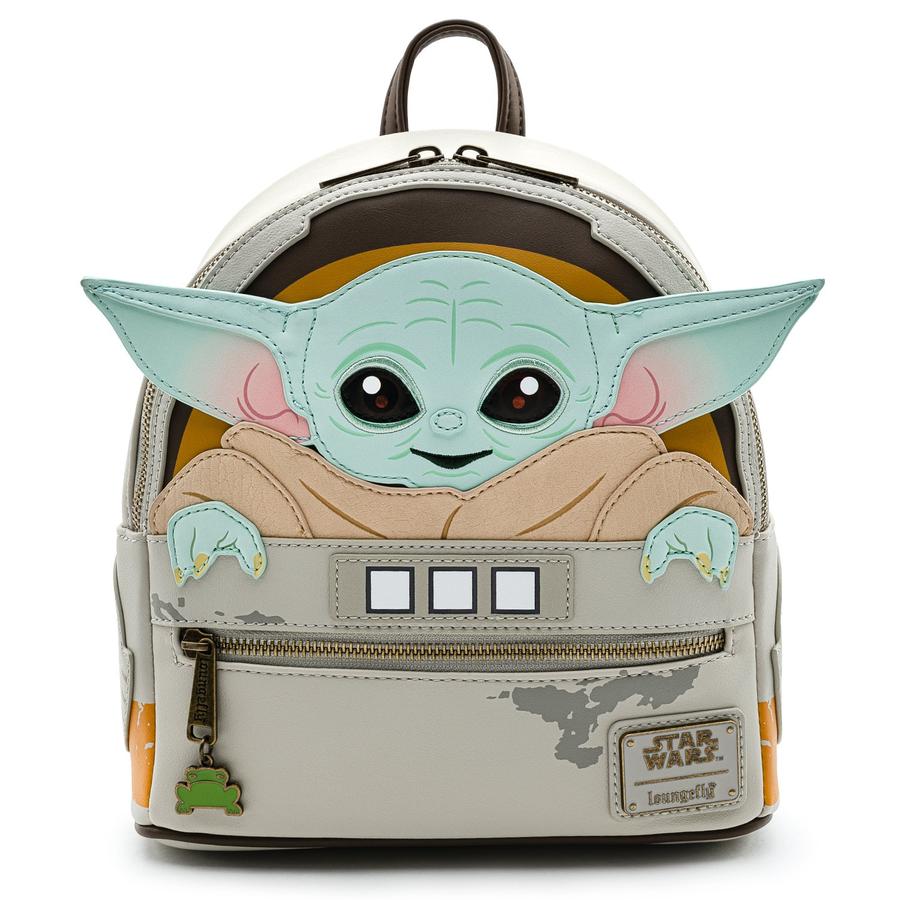 Loungefly: Star Wars: The Mandalorian: The Child Cradle Mini Backpack
"Wherever I go, he goes," and you can also go wherever with The Child in this Loungefly mini-backpack from The Mandalorian. The premium faux-leather pack is a fashionable piece inspired by Grogu's floating cradle. And the little guy himself has got your back by looking out from behind with a cute little face and bright, wide eyes. Because he is always in the mood for a snack, the zipper is connected to a bite-sized frog attachment. Of course the pack carries stuff on the inside—and is lined with stylized Grogu illustrations and Aurebesh script—because bounty hunting is a complicated profession, but hauling your beskar ingots shouldn't be.
Buy The Mandalorian "The Child" mini backpack from Loungefly here