News
Exclusive: Avatar: The Last Airbender Strategy Game Is Coming
Funko Games is releasing what looks like a must-have for Avatar: The Last Airbender fans.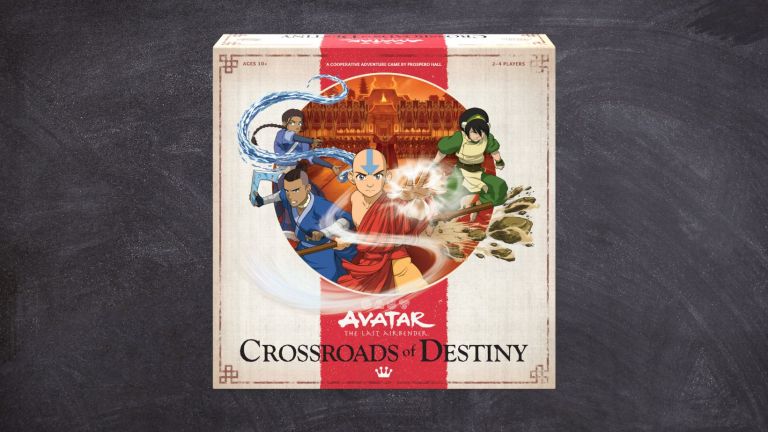 Water. Earth. Fire. Air.
These are words that have resonated differently in the pop culture sphere ever since the debut of Avatar: The Last Airbender in 2005. Three seasons and 60 episodes later, Avatar: The Last Airbender accumulated deserved acclaim during its original run on Nickelodeon. However, fanfare for the animated series has defied all the odds and only increased over time. This can be attributed thanks in part to the original audience growing up looking for a nostalgia kick, a successful spinoff series, countless graphic novel tie-ins, a bountiful resurgence on Netflix, and an upcoming live-action adaptation for streaming. It's safe to say that there's never been a better time to be an Avatar fan. How could things possibly get any better? We're here to tell you about an enthralling new journey on the horizon for Avatar fanatics. 
While the ability to actually bend the elements remains unknown, the next best thing will be available soon. Introducing a Den of Geek exclusive reveal for the Avatar: The Last Airbender Crossroads of Destiny strategy game by Funko Games and Prospero Hall. In Crossroads of Destiny, players will get to play through their last airbender dreams, joining up with other members of team Avatar including the man himself Aang, waterbender Katara, earthbender Toph, and fan-favorite Sokka.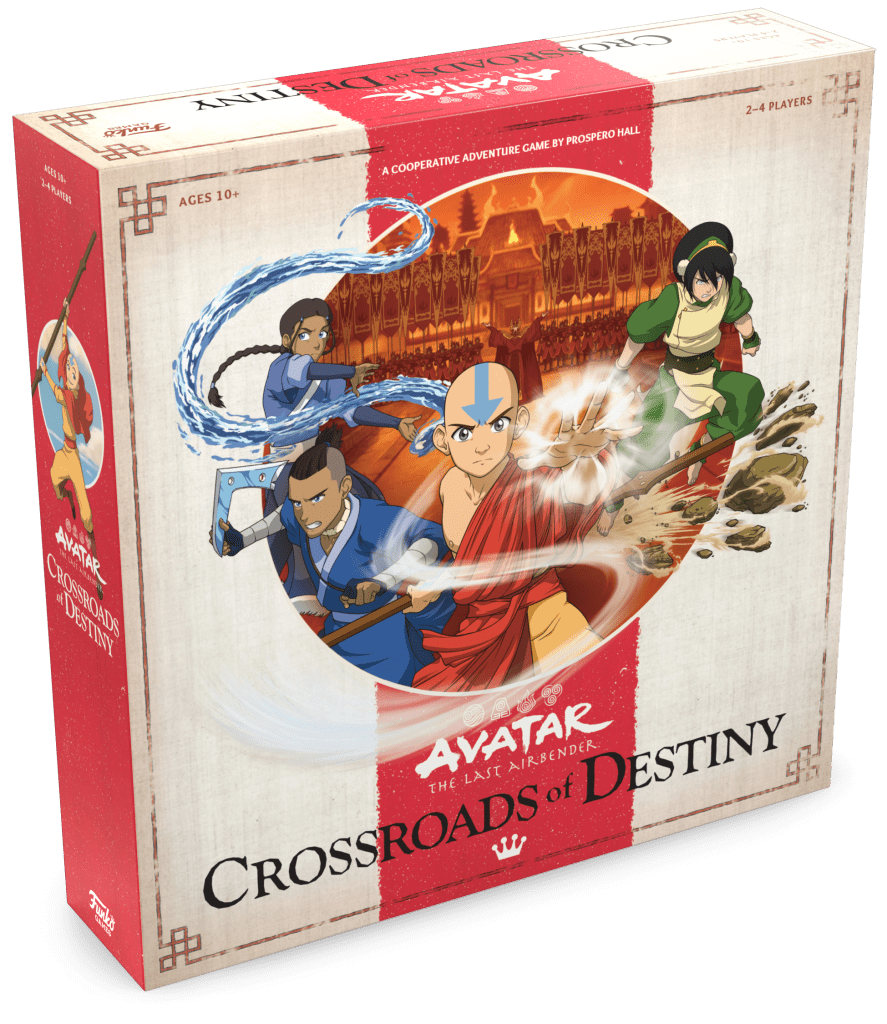 This cooperative strategy title is said to let you venture through the vast universe of Avatar, featuring exciting story encounters and thrilling combat challenges inspired by the most iconic moments from the beloved series. Players will learn to gain allies and work together in order to stop the nefarious Fire Nation from their tyrannical takeover.
The game includes 15 narrative encounters and 12 replayable combat challenges. There are two ways to play: a multigame, story-driven journey, or jump straight to any challenge! Other specifics feature vibrant custom components, including 12 sculpted element tiles and acrylic hero movers and the ability to choose your destiny and unlock new skills with dozens of unique character abilities.
If you're a massive Avatar aficionado, you might be hankering for new content from the precious program. Unfortunately, Netflix's live-action adaptation of Avatar: The Last Airbender won't hit the streaming service until next year, and the planned animated sequel series set 100 years after The Legend of Korra won't drop until 2025.
Luckily, Avatar: The Last Airbender Crossroads of Destiny can come to a game room near you in 2023, sure to offer countless hours of Avatar-fueled fun!