News
Disney World Offers Grim Disclaimer Ahead of Partial Reopening
With Disney World's shopping and entertainment complex opening this week, the company releases a disclaimer about the risks of contracting COVID-19 in public spaces.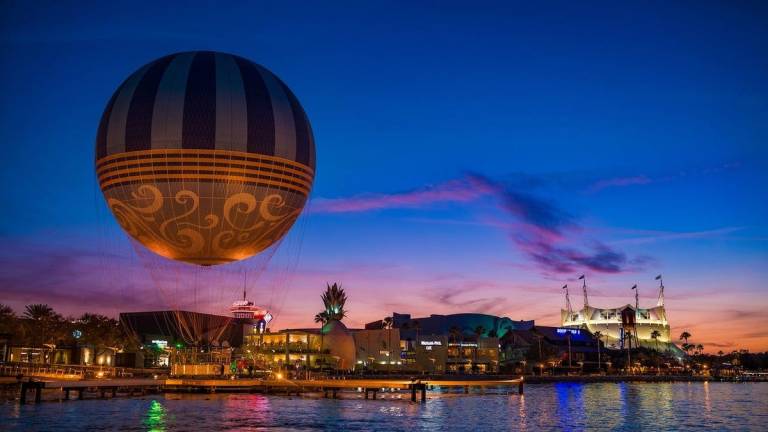 The Walt Disney Company made waves when they announced a section of the Walt Disney World Orlando Resort would reopen on May 20. Now just days before the event commences, Disney is adding a vivid disclaimer about the risks associated with visiting the Disney Springs entertainment complex in the coming days and weeks while the coronavirus pandemic continues.
"An inherent risk of exposure to COVID-19 exists in any public place where people are present," reads the beginning of the disclaimer on the front page of the Disney World website. There is then al link to "view important details." When one clicks through to another page, the full disclaimer continues, "COVID-19 is an extremely contagious disease that can lead to severe illness and death. According to the Centers for Disease Control and Prevention, senior citizens and guests with underlying medical conditions are especially vulnerable. By visiting Walt Disney World Resort, you voluntarily assume all risks related to exposure to COVID-19."
The disclaimer follows in line with the entertainment company's prudent caution in the early days of reopening. At the moment, only Disney Springs is reopening at the theme park destination. The complex, located on the eastern side of the larger Disney park(s) area is a shopping area and popular nightlife location with dining and entertainment options. Disney has also previously been clear about taking extreme safety measures.
"While our theme parks and resort hotels remain temporarily closed, the phased reopening of Disney Springs is a welcome milestone as we navigate through this unprecedented time together as responsibly as we can," Matt Simon, vice president of Disney Spring, wrote in a post on the Disney Parks blog this weekend.
Hence the shopping complex will require all visitors, as well as employees and cast members, to wear face masks at all times, except when dining. There will also be temperature screenings at all entrances where anyone who posts multiple readings of 100.4℉ or higher will not be allowed entry, nor will their "group." Further there will be social distancing measures to keep limits on how many people are in any certain area of the complex. A video detailing the measures can be found below.
Disney testing these waters is in line with the state of Florida, which likewise continues its phased reopening. This week the state is set to begin its "Full Phase One" reopening, which includes all restaurants, retail stores, museums, and gyms being allowed to reopen at 50 percent capacity. Beaches in Jacksonville have already reopened and the Florida Keys are expected to reopen sometime in June.
Florida also saw 777 new cases of COVID-19, the disease caused by coronavirus, in yesterday alone. There have been more than 45,000 confirmed coronavirus cases in Florida and almost 2,000 deaths as of the time of writing. There have been 1.53 million confirmed coronavirus cases in the United States, with the U.S. crossing 90,000 deaths as of Monday.