Features
Cyber Monday toy deals: Save dosh on Spider-Man, Nerf guns and more
The Black Friday sales have morphed into Cyber Monday, which means you can pick up some epic toys without breaking the bank...
Buying toys isn't as cheap as it used to be, especially when there isn't a sale on. Thankfully, at the moment, the Black Friday/Cyber Monday deals event is underway, across the land, which means retailers are slashing prices left and right. Lots of great geeky swag has become cheaper as a result, and you could pick up some great Christmas presents right now without breaking the bank.
So, if you fancy grabbing a cheaper-than-usual toy or two before these offers expire, read on for our rundown of the best geek-friendly toy deals that you can get involved with today…
Two toys for £15 or £30 at Argos (featuring Spidey and Batman!)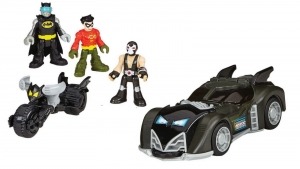 Argos is running two highly tempting sales right now: there's a two-toys-for-£15 promotion on a lot of smaller items, including Spider-Man on a motorbike and the Nerf N-Strike Elite Firestrike Blaster; plus, there's a two-toys-for-£30 deal on some bigger bits, like the DC Super Friends Batmobile Set and the LEGO City Fire Ladder Truck. 
30% off the LEGO Millennium Falcon (now £105)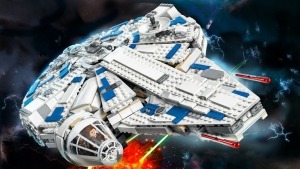 There are lots of LEGO deals doing the rounds at the moment (so much so that we have a whole separate article for LEGO deals), but this one is our favourite: thanks to a 30% discount at the LEGO Shop, you can currently buy the Kessel Run Millennium Falcon for £105. This blue-and-white iteration of the iconic hunk of junk is based on Lando's version from the Solo movie.
Get 45% off this Thomas & Friends Train Set (just £33!)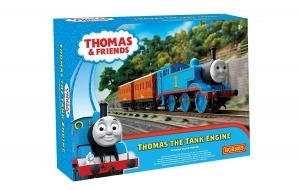 One of Amazon's deals of the day for Cyber Monday has slashed the price on this Thomas train set by 45%, which brings it down in cost from £60 to just £33. The set includes Thomas, Annie, Clarabel and plenty of track to go with them.
Save £69 on the Bumblebee Transformers Go Kart (now £110)
Over at Asda, in the George selection, you can save some serious dosh on kids' garden go karts: there's a Transformers: Bumblebee Go Kart and a Batman: Batmobile Go Kart, both of which look really snazzy and have gone down in price from £179 to £110.  
Up to half price off Avengers toys at Argos (Iron Man figure for £8.99!)
Back at Argos, there is a sale running on a variety of Marvel Avengers toys: the Hulk Plush and Iron Man figure are both half price, plus there is 25% off the Infinity War Nerf Gun and 15% off Thor's Hammer (only for kids that are worthy).
Get 40% off the Power Rangers Ninja Steel Lion Fire Fortress Zord (save £30)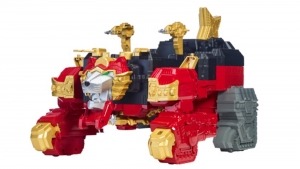 George from Asda also has a significant saving on this Power Rangers Ninja Steet Lion Fire Fortress Zord, which can either stand upright in robot form or fold down into lion form. It normally retails at a few pennies shy of £100, but right now you can buy it for just £69.97. 
50% off Hot Wheels Track Builder (now just £16.50!)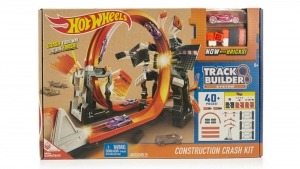 Meanwhile, at Debenhams, you can save an awesome 50% on his Hot Wheels Track Builder playset. This construction crash kit consists of 40 pieces and comes with one car. It usually retails at £33, but now it's just £16.50. Who could resist that loop-the-loop track?!
£60 off the Cozmo robot by Anki (now £120)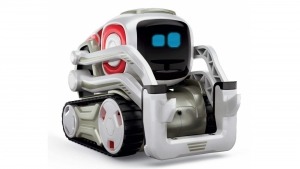 At Amazon

, you can pick up this cutesy Cozmo robot for just £120. That's £60 (or 33%) off the RRP of £180. This interactive toy can take part in games, react to its environment and provide hours of fun for anyone aged 7 and up.
Get an Amazon Fire 7 Kids Tablet for just £60 (40% off!)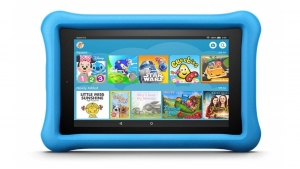 Let's finish off with a bit of a curveball: if you're not sure there's any room for traditional toys in your living room, why not invest in an Amazon Fire 7 Kids Edition Tablet? For just £60, instead of the original RRP of £100, you can pick up this sturdy device that will keep your little one entertained for hours on end. Load it up with kids apps and wait for the quietness to commence!