News
AEW's Wednesday Night Dynamite Renewed By TNT Through 2023
AEW's show premiered in October ...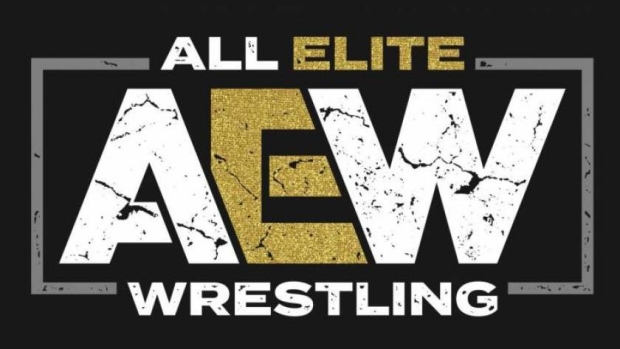 All Elite Wrestling, a new company that launched just last year and premiered on TNT this past October with its lead show, Wednesday Night Dynamite, has that program extended by the network through 2023. WarnerMedia announced the extension on Wednesday. Furthermore, WarnerMedia and AEW have agreed to launch "another night of AEW action," but no details on that new program were announced.
"When we launched AEW one year ago, we wanted to start a revolution that would disrupt the wrestling business, but everyone said that it would take a strong weekly television partner to make AEW real in the eyes of everyone – above all, the fans," said Tony Khan, president and CEO of AEW. "What virtually no one realized at the time was Kevin Reilly and TNT were committed to this very same movement from Day One, and their belief in us made it possible for AEW to think and act big from the start. Here we are, only three months into Wednesday Night Dynamite, and now we've been extended through 2023! We're now making the ultimate statement that the team of AEW and TNT is here to stay and to bring fans more of the great wrestling that the fans demand and deserve."
AEW has been going up against WWE's NXT on Wednesday nights (NXT airs on USA Network), and until recently, AEW had been winning the ratings battle on a weekly basis. WWE chipped away at AEW's lead, but that ratings movement coincided with WWE putting main-roster talent on the NXT show, especially as the company geared up for Survivor Series in November.
AEW crushed NXT when it debuted in November, despite NXT having a head start (it premiered in September on USA Network). Both shows are airing live every week.
Wednesday Night Dynamite has averaged 1.2 million total viewers and 654,000 viewers in the adult 18-49 demographic in live +7 day viewing (taking into account DVR viewers). According to the press release, AEW has reached nearly 32 million viewers across all platforms and is the youngest wrestling audience on television.
"When Tony Khan first shared with me his idea of starting a new wrestling league, I was impressed by his audacity to go up against a contender that has been the only game in town for twenty years, and ultimately believed that together we could bring his vision for a new, authentic, gritty product to bear," says Kevin Reilly, chief content officer, HBO Max, president, TNT, TBS, and truTV. "The fans have spoken and after only three months, we have seen AEW shake up the wrestling world and this will only continue as we build upon this momentum."
Wednesday Night Dynamite currently airs from 8-10 p.m. ET on TNT. AEW and WarnerMedia also partner to stream AEW's pay-per-view events through WarnerMedia's B/R Live platform.
This is huge news for AEW, which now has some security and can focus more on character development. One of the bigger criticisms of the show has been its lack of character development, as the company focused on putting the best matches forward as it competed against WWE's NXT.
Now with newfound security, perhaps AEW can focus on slowing down its show, giving characters more time to develop and establish themselves, making an emotional connection with fans that, for some, has been missing in these first three months.
From a big-picture perspective, this move is incredibly positive for the wrestling business, which has its first serious competitor against WWE since WCW folded in 2001.