News
2020 Rock Hall Inductees Announced
Depeche Mode, Doobie Brothers, Whitney Houston, Nine Inch Nails, The Notorious B.I.G. and T-Rex join class of 2020.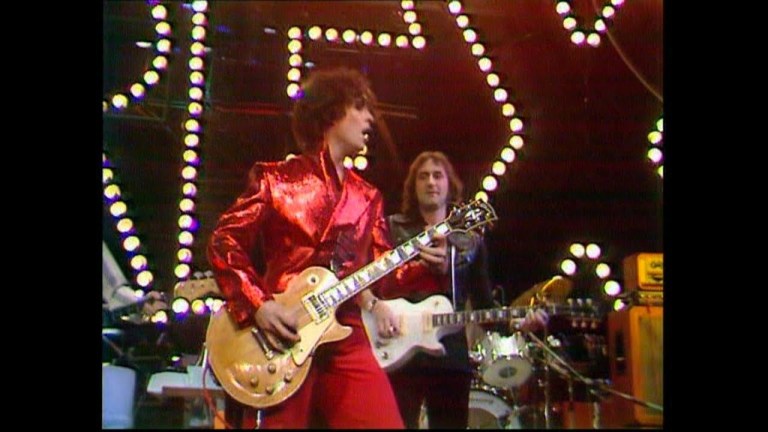 The Rock & Roll Hall of Fame announced the newest members of the bands. The 2020 Rock Hall inductees are Whitney Houston, Notorious B.I.G., Doobie Brothers, Depeche Mode, Nine Inch Nails, and T-Rex. Jon Landau and Irving Azoff will receive the Ahmet Ertegun Award. They will be inducted into the Rock Hall May 2 at Cleveland's Public Auditorium.
To be eligible for inclusion, the act has to have put out their first commercial recording at least 25 years prior to the year of nomination. Winners judge influence, body of work, innovation, style and technique. Ballots were cast by over 1,000 international artists, including current living Inductees, historians and music industry professionals.
Depeche Mode
Known for dark, industrial love songs for the modern era, Depeche Mode, are many people's personal Jesus. They earned their following by pushing sonic and lyrical boundaries with synthesizer technology and live shows. Frontmen Dave Gahan and songwriter Martin Gore, along with Vince Clarke, Andy Fletcher, and Alan Wilder postpunk, electronic textures, and futuristic industrial sounds. They were formed in Basildon, England, in 1981 and were part of the New Romantic sound.
Further reading: Rock Hall of Fame 2019: Todd Rundgren's Beatle Battles
Clarke left the group to make record with groups Yaz and Erasure. Depeche Mode helped invent the goth subculture with songs like "Master And Servant" (1985), "Stripped" (1986), "A Question Of Lust" (1986) and "Never Let Me Down Again" (1987). Depeche Mode's 1990 masterwork Violator (1990) included classics "Personal Jesus" and "Enjoy The Silence."
Their group exploded goth-grunge swamp gospel on their 1993 album Songs of Faith and Devotion and continued through Delta Machine (2013) and Spirit (2017).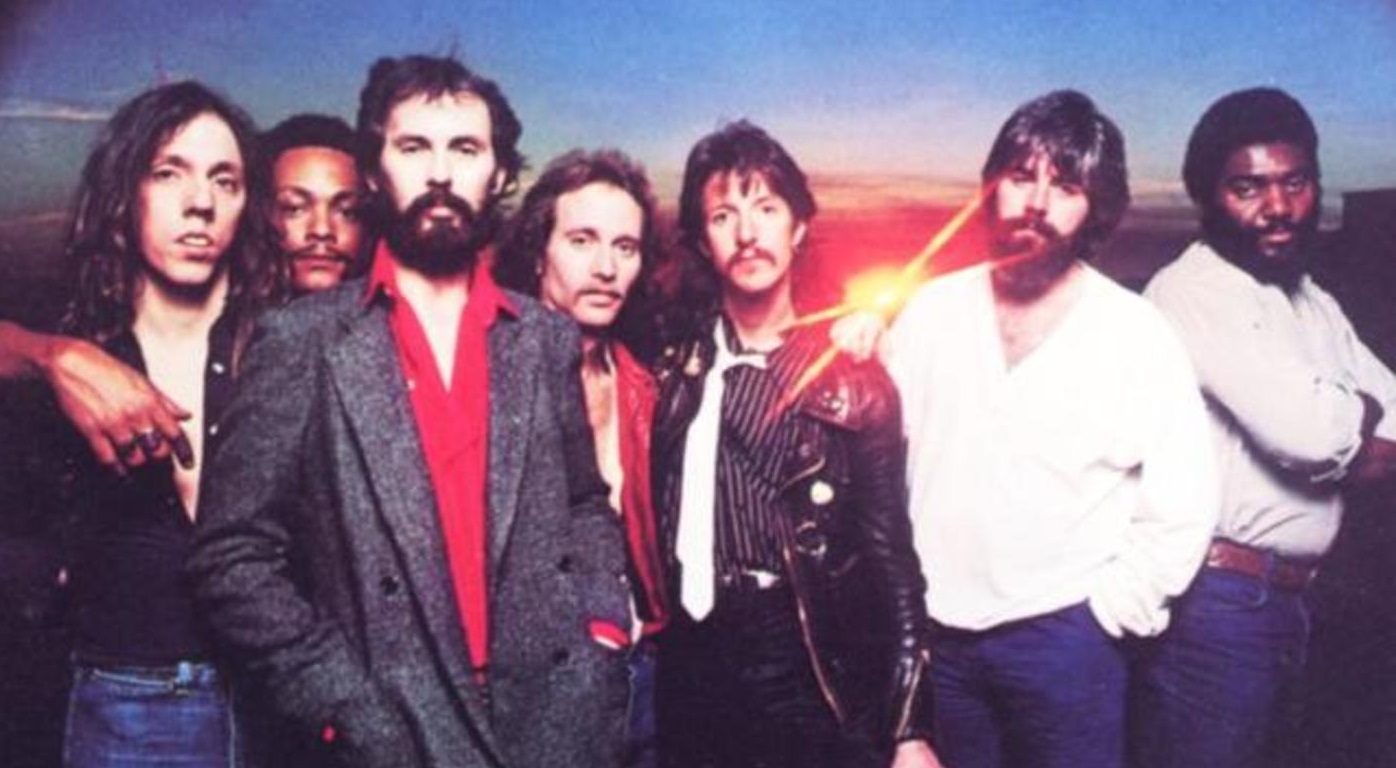 The Doobie Brothers
Two drummers, three guitarists and three-part harmonies set The Doobie Brothers apart from their rock and roll contemporaries. Jeff "Skunk" Baxter, John Hartman, Michael Hossack, Tom Johnston, Keith Knudsen, Michael McDonald, John McFee, Tiran Porter, and Patrick Simmons formed in Northern California. Their first hit was the 1972 rock anthem "Listen to the Music." The Doobie Brothers rode guitars for their classic 1973 classic hits "Long Train Runnin'" and "China Grove" (1973). Their first single to hit number one, "Black Water" (1975), drew on folk and bluegrass.
McDonald took over on lead vocals and keyboard in 1975, leading the band into the soul groove of hits like "What a Fool Believes" (1978) and the multi-platinum album Minute by Minute (1978). They took a breather in the mid-1980s only to return to the solid foundations of their roots.
Whitney Houston
Celebrated as the "greatest singer of her generation," Whitney Houston's accomplishments in music were unparalleled. She was the first artist to have seven consecutive number 1 hits, and was the first woman to enter the Billboard 200 at number 1 with the album Whitney, and the longest-reigning #1 single on the Hot 100 with "I Will Always Love You."
The daughter of Cissy Houston, who sang back up for Elvis Presley and Aretha Franklin, was 19 years old when Clive Davis signed her to Arista Records in 1983. Her debut album contained three number one singles: "Saving All My Love for You," "How Will I Know," and "The Greatest Love of All."
Whitney, who won 6 Grammys and an Emmy, collaborated with Stevie Wonder, Luther Vandross, Babyface, Missy Elliott, Bobby Brown, and Mariah Carey. Houston's voice was versatile and powerful. She easily ran through pop, rock, gospel, R&B, funk, soul, and hip-hop. She was at home with ballads like "Didn't We Almost Have It All" to dance tracks like "I Wanna Dance with Somebody (Who Loves Me)." She continues to inspire younger generations.
Nine Inch Nails
Nine Inch Nails "juxtaposes the brutal and delicate, chaos and order, nihilistic despair and spiritual rapture," according to their Rock Hall bio. Taking "the sounds and sights of transgressive art — monkey messiahs, shiny boots of leather, serial killers — into the mainstream, transmuting alienation into community." Trent Reznor started Nine Inch Nails as a studio project in Cleveland in the late 1980s. He dropped the debut album Pretty Hate Machine in 1989.
The 1994 album The Downward Spiral merged mechanized funk and industrial rock with melody. The album debuted at number two on the Billboard album chart. It contained the hit "Closer," and the song "Hurt," which was later covered by Johnny Cash. Nine Inch Nails co-headlined a tour and backed David Bowie in 1995. Reznor's pseudonym musical outfit won two Grammys.
Further reading: Rock Hall Class of 2019: Stevie Nicks' Induction as Solo Practitioner Makes for Special Magic
Reznor transformed alienation into community, coming live at a "mud-splattered, star-making performance at Woodstock '94," according to the Rock Hall bio. Reznor's belief in futurism inspired him to distribute free music on the Internet. Nine Inch Nails returned in 2013 with Hesitation Marks.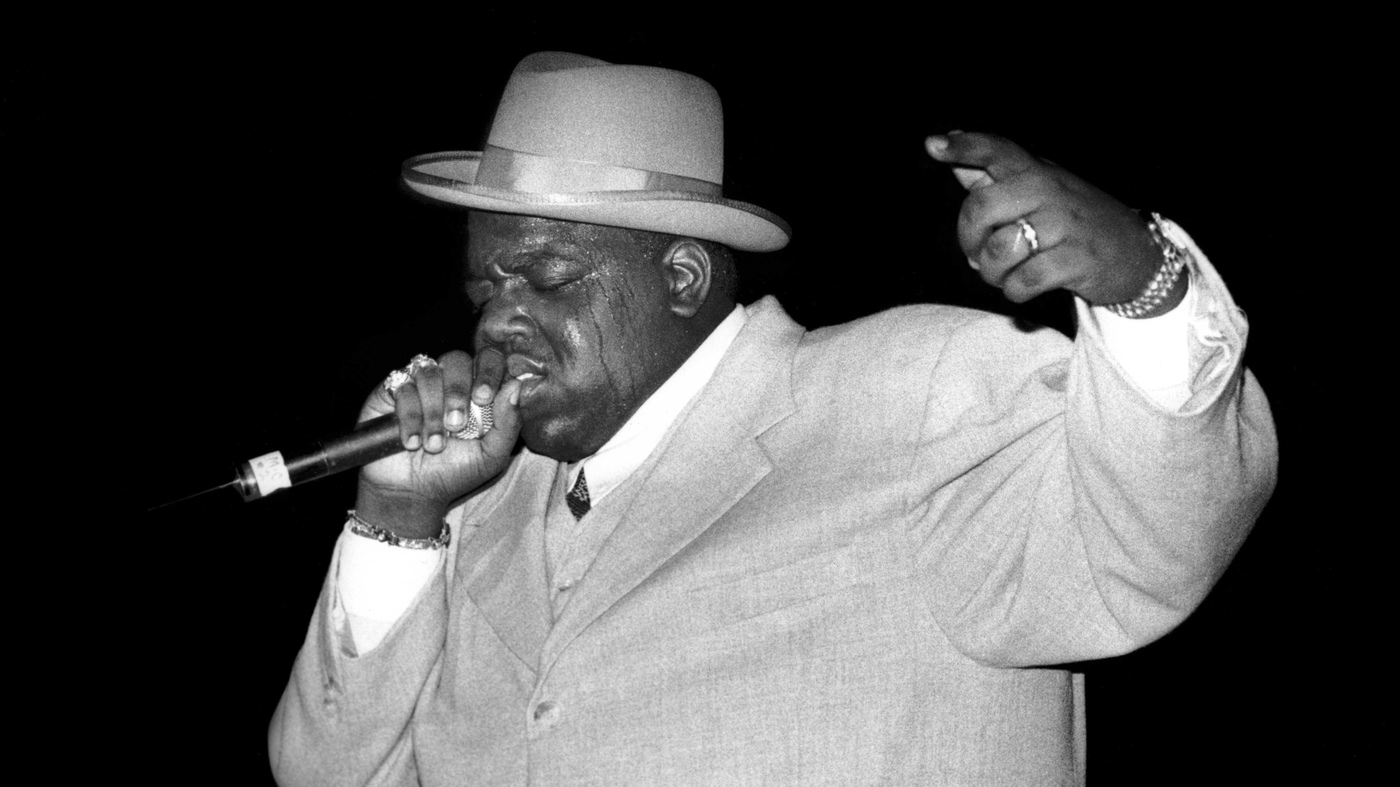 The Notorious B.I.G.
"Biggie, Biggie, Biggie, can't you see? Sometimes your words just hypnotize me," Pamela Long sang on Bedford-Stuyvesant, Brooklyn-born Christopher George Latore Wallace's signature hit "Hypnotize." The Notorious B.I.G., aka Biggie Smalls, was 24 years old when he was killed in Los Angeles on March 9, 1997. He was leaving an after-party thrown by Vibe magazine with his crew, which included Sean "Puffy" Combs, when the drover of black Chevy Impala rolled down his window and shot him four times in the chest with a 9 mm blue-steel pistol. But the creator "Mo Money Mo Problems" may have seen it coming. He had recorded the albums Ready to Die and Life After Death.
Wallace earned the nickname "Big" as a teenager. His 1993 debut single "Party and Bullshit" put Puffy's label Bad Boy records on the map. Biggie Smalls "is celebrated as the greatest of his generation," according to his Rock Hall bio. His music "ranged from smooth R&B samples to hard-hitting beats, and his autobiographical approach to storytelling transported you into his life," reads the Rock Hall website. "The music complemented Biggie's high-end, Versace-laced fashion sense to make him a superstar: the East Coast's answer to Dr. Dre and Tupac. By 1995, he was the top-selling solo male artist on the rap, R&B and pop charts – all without compromising his art or his street cred."
His last album Life After Death, a double-record with equal parts ambition and paranoia, debuted at number 1, making the rapper the first artist to earn multiple posthumous number ones. It is one of the few solo hip-hop albums to be certified Diamond by the Recording Industry Association of America. Biggie is a direct influence on artists like Jay-Z, Eminem, and Nicki Minaj, and his lyrics have been quoted by Alicia Keys, Michael Jackson, and Usher.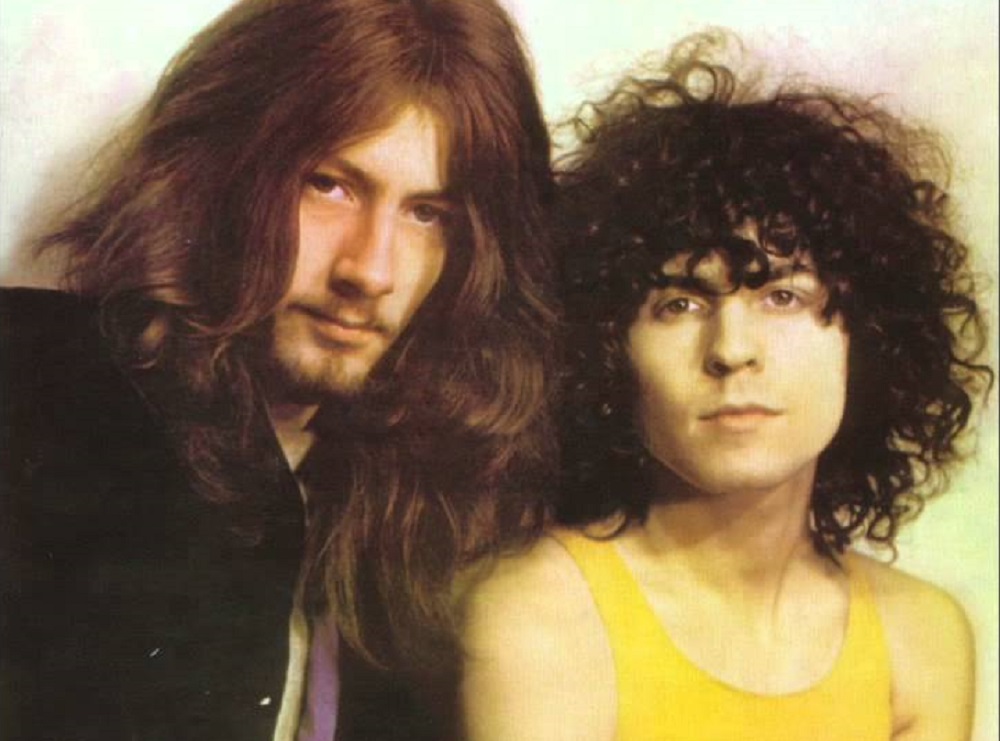 T. Rex
T. Rex began as psychedelic folk-rock with elements of eastern music, baroque songs, and fantasy stories. In 1970 Bolan teamed with drummer Mickey Finn and producer Tony Visconti to record "Ride a White Swan," which is now considered the birth of Glam Rock.  T. Rex was a rock and roll comet that graced Earth and left behind a new rock style that inspired generations of musicians. Electric Warrior kept the underpinning of folk-rock and psychedelia, but added an undeniable guitar crunch, pulsing rockabilly rhythms, and pop vocals. Between 1971 and 1977 the band released at least one album per year.
Bolan died on Sept. 16, 1977, ending the band, but their influence can be heard in post-punk, new wave, indie, and alternative rock. The New York Dolls and KISS took it to the next level and Bauhaus turned "Telegram Sam" goth. David Bowie, The Who, and the Ramones all mention T. Rex in songs.
Ahmet Ertegun Award winner Jon Landau started "as a pioneer rock journalist in the mid-Sixties, Landau contributed to the earliest rock publications, including Crawdaddy!, The Phoenix, and Rolling Stone, according to the Rock Hall site. He later became Bruce Springsteen's manager and co-producer. Irving Azoff has been called "the ultimate rock manager" according to the site.
The 35th Annual Rock & Roll Hall of Fame Induction Ceremony will take place on Saturday, May 2, 2020 at Public Auditorium in Cleveland, Ohio. Tickets go on sale to Rock Hall members on February 25th and to the public on February 27th at 10 a.m.
The Ceremony will be broadcast live for the first time on HBO on May 2nd at 8 p.m.
Culture Editor Tony Sokol cut his teeth on the wire services and also wrote and produced New York City's Vampyr Theatre and the rock opera AssassiNation: We Killed JFK. Read more of his work here or find him on Twitter @tsokol.
Read and download the Den of Geek Lost in Space Special Edition Magazine right here!