News
Wonder Woman Gets New Writer
The writer behind Harley Quinn: Breaking Glass & Supergirl: Being Super will take over Wonder Woman.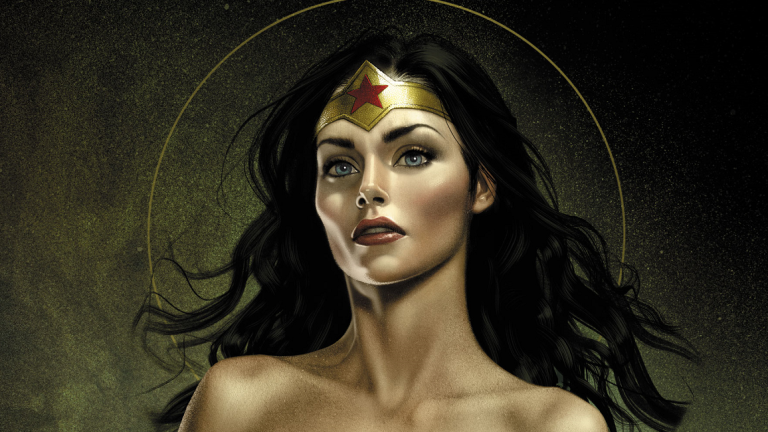 Mariko Tamaki, co-writer of critical darlings and Eisner-lauded books like This One Summer and Laura Dean Keeps Breaking Up With Me, and solo writer of books that more people should be talking about, like Supergirl: Being Super, was announced as the new regular writer of Wonder Woman. "Wonder Woman was the hero I grew up with, she was my little-kid-living-room-cosplay," she said. "I have always wanted a golden lasso and an invisible jet, and I feel like now, writing Wonder Woman, I'm one step closer."
Joining Tamaki on the first arc is the ridiculously good Mikel Janin. Janin comes to Wonder Woman off of career-best work on Batman, and is perhaps more famously known as the artist behind that scene in Grayson where Midnighter recognized Dick Grayson through his spy tech because of his butt (It's Grayson #6, if you're looking).
The new arc kicks off with Diana getting herself together after her battle with the Four Horsewomen, and the second issue of the arc reintroduces Maxwell Lord to give Diana problems. Just in time for the release of Wonder Woman 1984, Lord returns to comics as a vicious, ruthless man in desperate need of Diana's help.
On covers for this new run are variants from Jim Lee and Joshua Middleton, with regular covers from David Marquez (Ultimate Comics Spider-Man) and my god those are Iron Giants on the cover of #760, aren't they?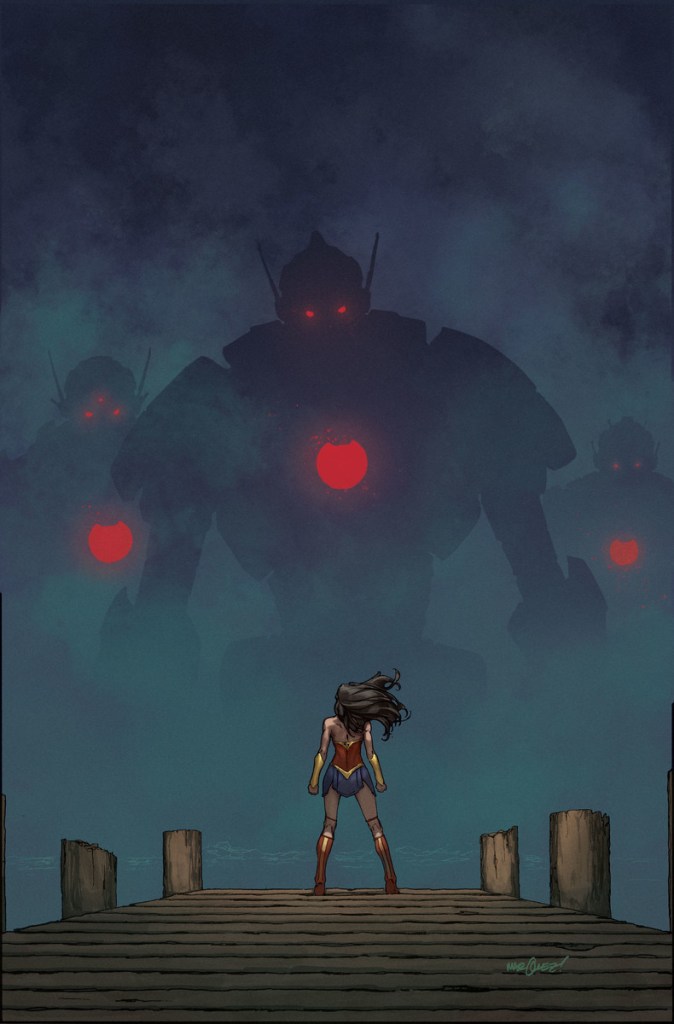 This has an extremely I Kill Giants feel, and while covers have become greatly disassociated with the content of the interiors, if this cover is even vaguely related to what happens inside of Wonder Woman #760, it's going to be amazing.
High expectations based on that cover aren't unwarranted – Being Super was an out of continuity tale about a Supergirl navigating high school that was an incredibly believable portrayal of the life of a teenage girl in the middle of nowhere that occasionally broke out in stunning superhero action. Tamaki did really stellar work with artist Joelle Jones that remains some of my favorite Supergirl comics of the last decade, and has what is unquestionably the best pimple popping scene in superhero comics history.
Diana's comics have been on a bit of a hot streak of late – Tamaki and Janin are taking over for Steve Orlando and Max Raynor, who have been giving us an intellectually grounded, visually fantastic story that looks like it's going to roll directly forward into the new run.
For more on Wonder Woman in the comics, on TV, or in theaters, stick with Den of Geek!