News
Stone Canyon Trio Finally Meet Original Rangers (Exclusive)
It's been a long time coming but the Power Rangers comics are finally uniting the original three Rangers and their replacements.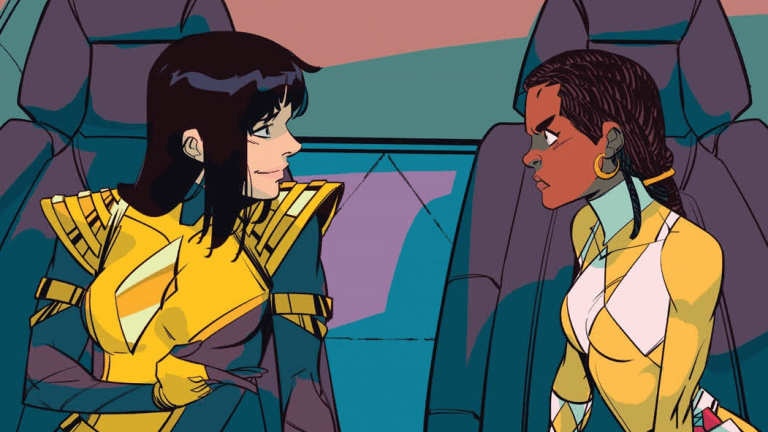 Season 2 of Mighty Morphin Power Rangers featured the hand-off of powers between Jason, Zack, and Trini to Rocky, Adam, and Aisha. The two groups never truly met in person (and no, Jason having a guitar over his face doesn't count) during MMPR since the actors for the original trio had left the show. Rocky and Adam did later meet Jason when he returned in Power Rangers Zeo but we sadly never got the chance to see the full trio meet up. 
Well, the Mighty Morphin Power Rangers comics are about to make it happen. If you haven't been reading the comics, Jason, Zack, and Trini left the team but did it to become the Omega Rangers. At first they kept their idetities secret from the rest of the team but at the end of issue #46 they revealed themselves. Now we've got a first look at #47 where we get an idea of just how this meet up will turn out. Check out the pages below.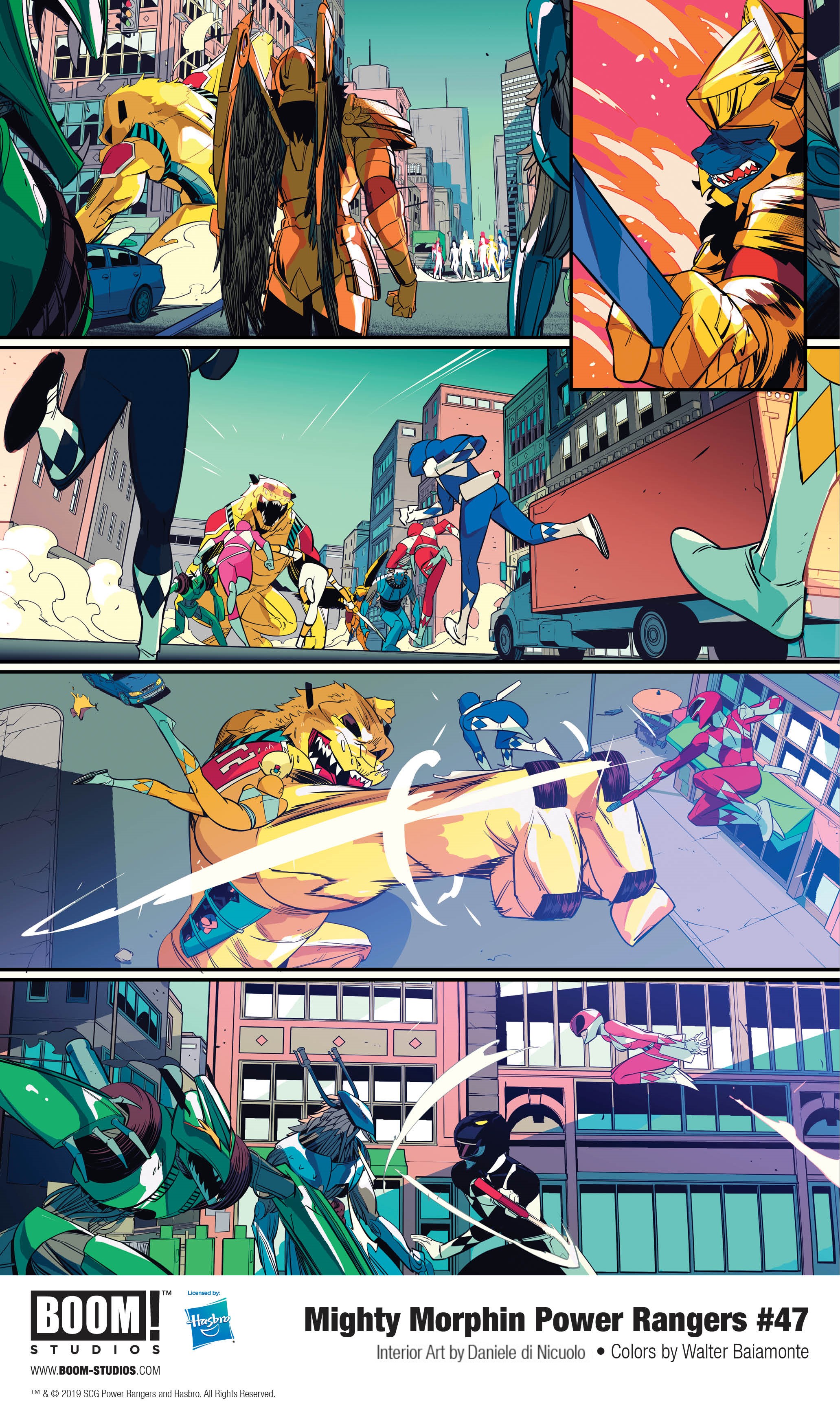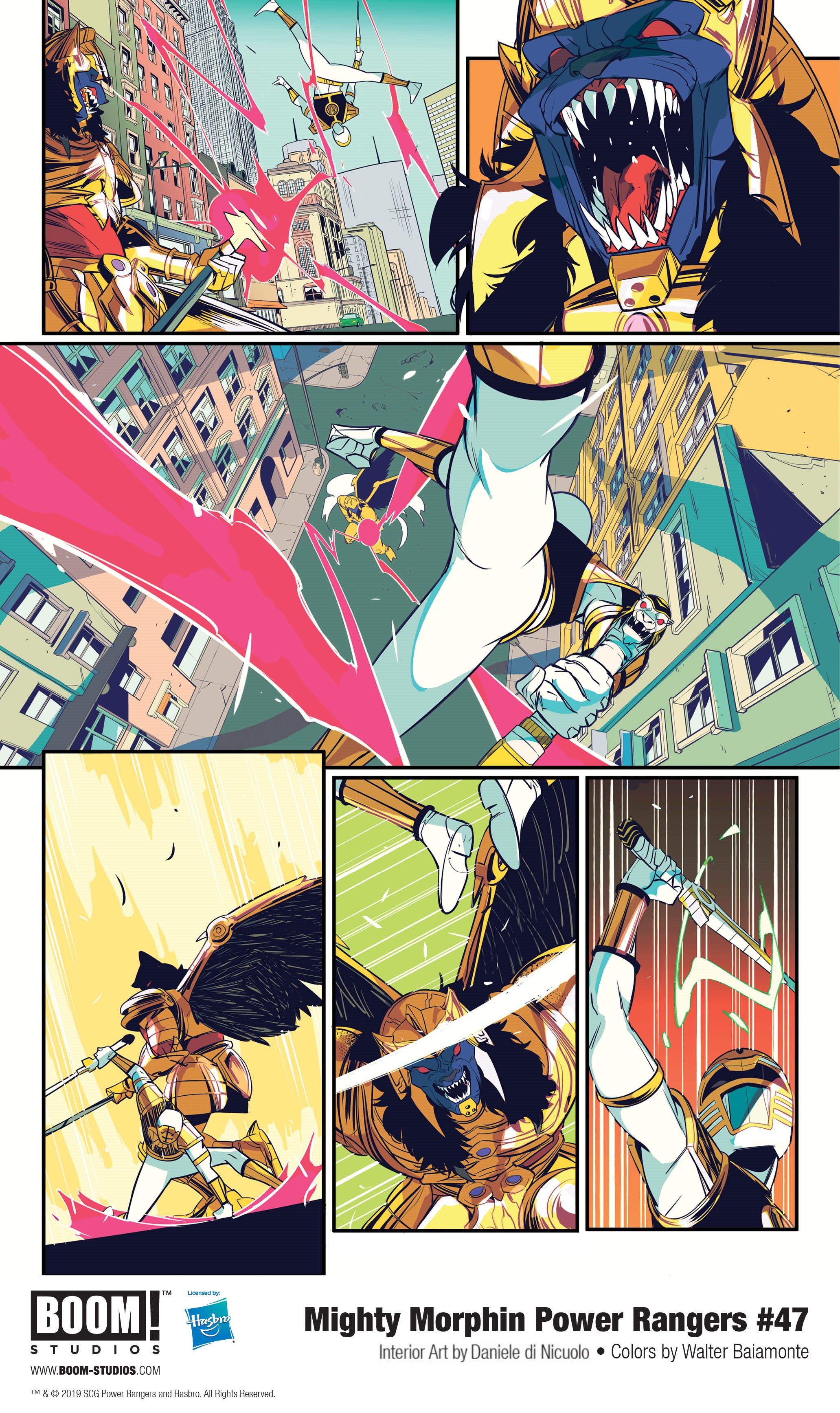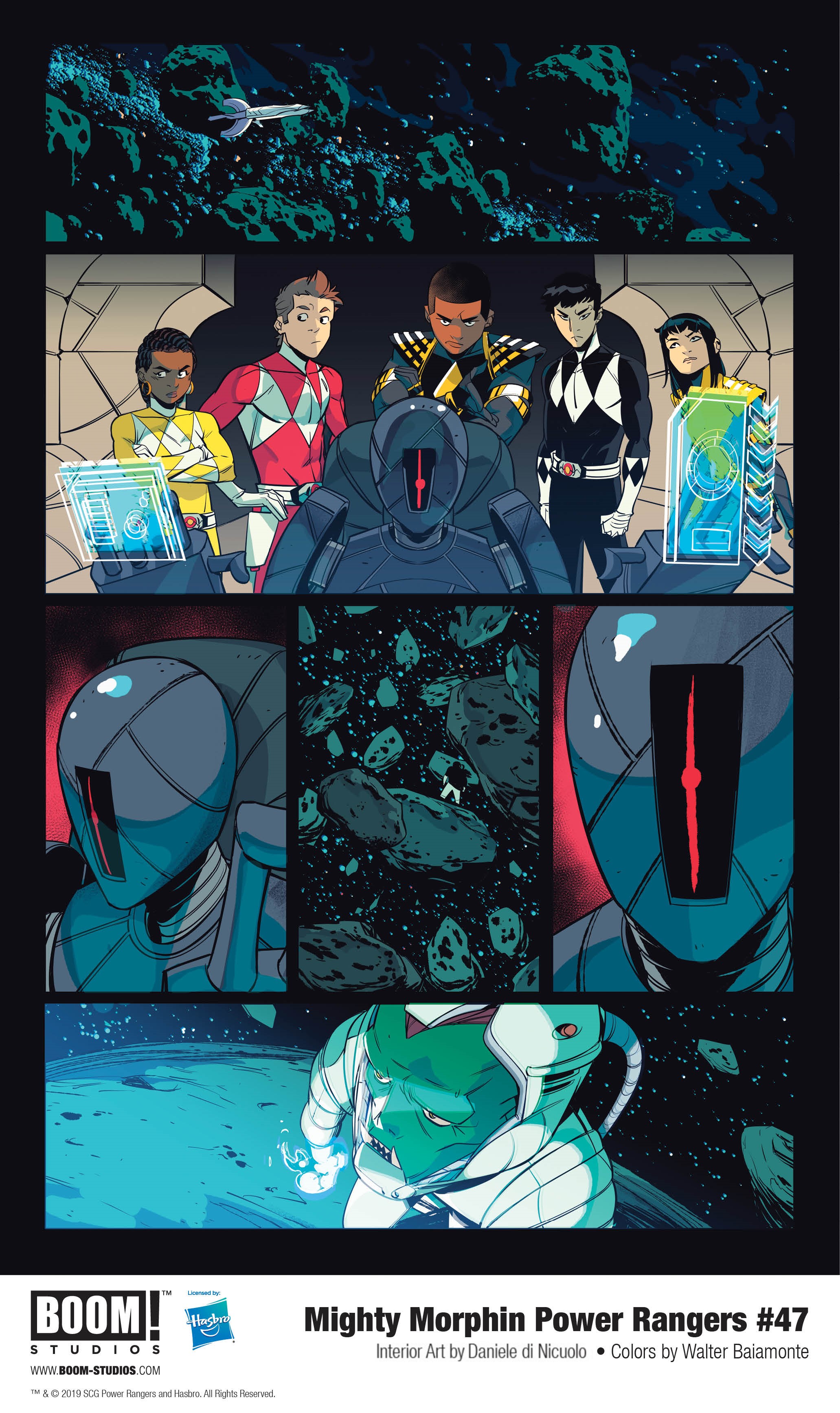 Obviously those action pages are cool but that page with Aisha and Trini says so much. We can't wait to see what they're saying to each other! The summary for the issue is below.
After a shocking betrayal, the Omega Rangers are forced to return to earth—and to reveal their identities to the Mighty Morphin Power Rangers. But can either team of Power Rangers survive the truth?
We've also got the covers for the issue below as well!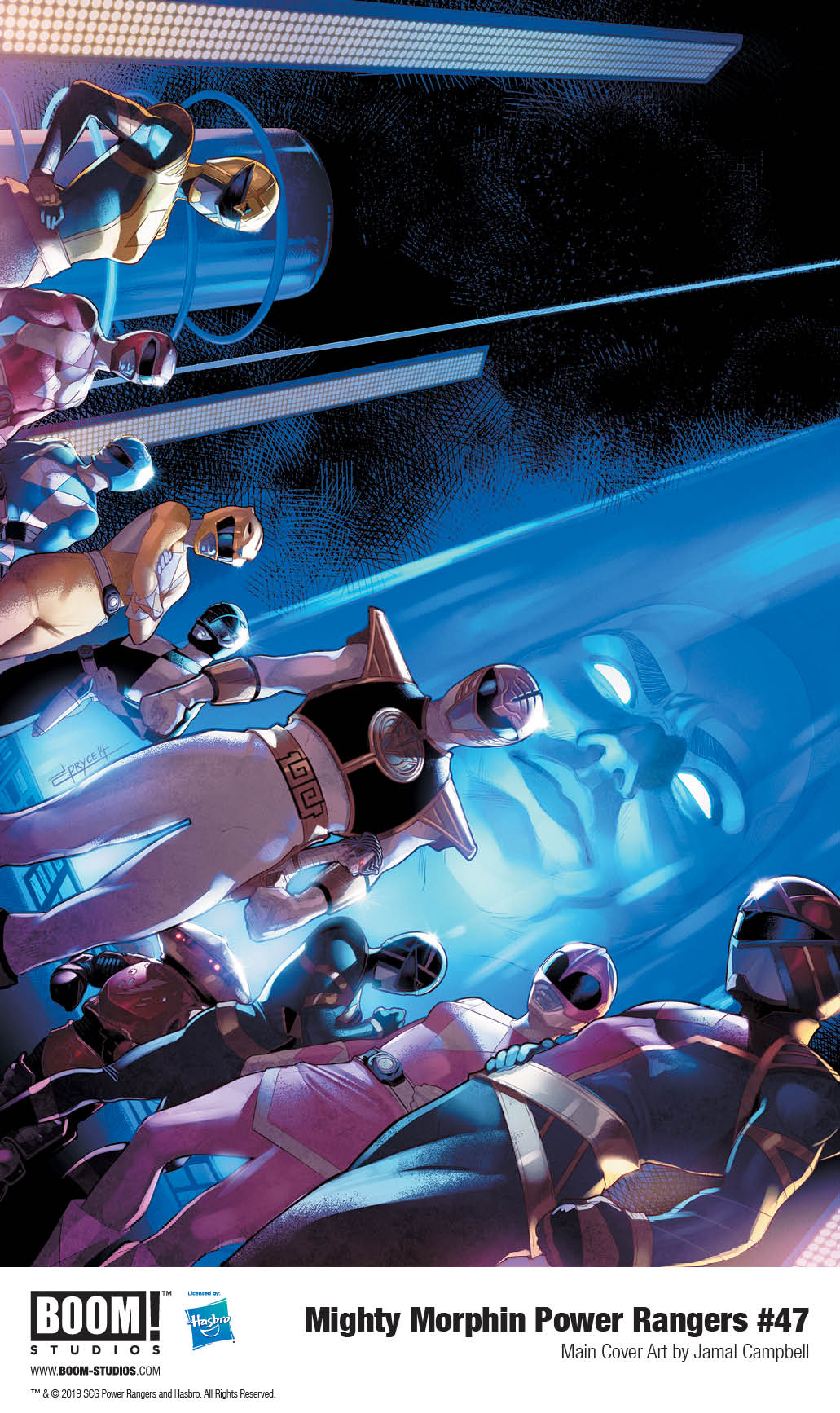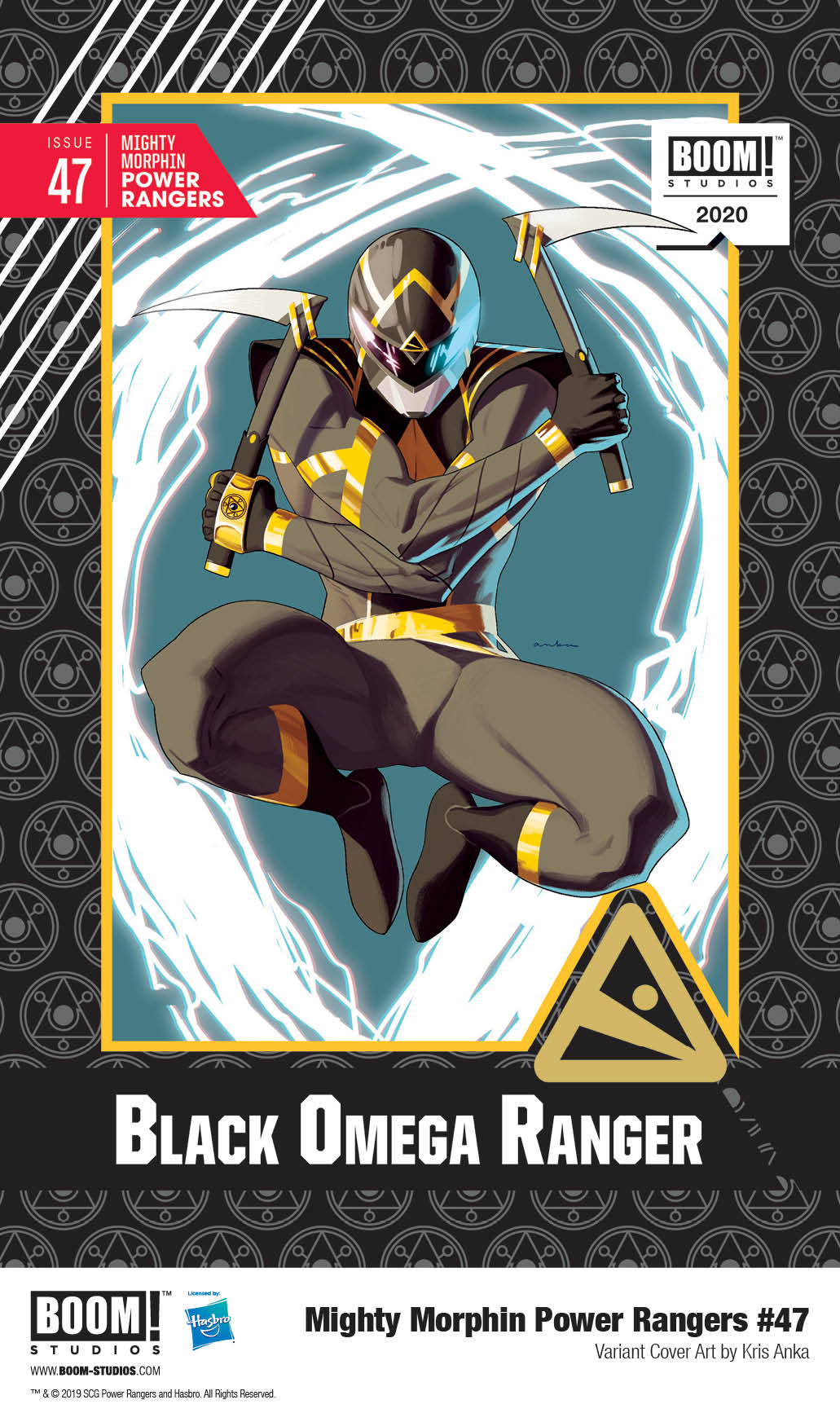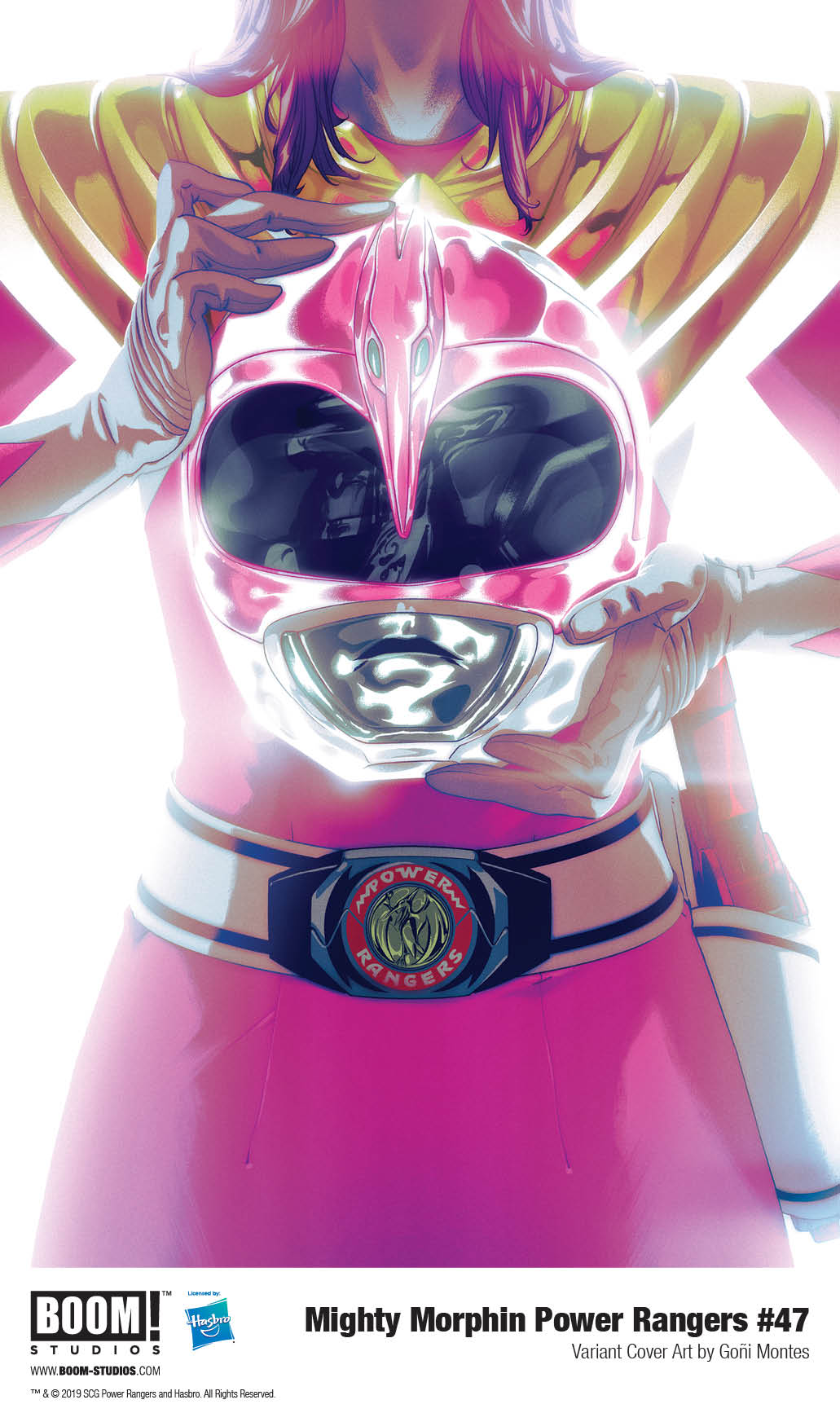 Stay tuned to Den of Geek for all things Power Rangers!
You can keep up with all our news on Power Rangers Beast Morphers Season 2 here!
Read and download the Den of Geek Lost in Space Special Edition Magazine right here!
Shamus Kelley is a pop culture/television writer and official Power Rangers expert. Follow him on Twitter! He also co-hosts a Robotech podcast, which covers the original series and the new comics. Give it a listen! Read more articles by him here!