Features
Steve Orlando, DC's Nuclear Winter, and Future DC Continuity
Steve Orlando on his Superman story in DC's Nuclear Winter Special, the future DCU of Electric Warriors, and Martian Manhunter.
Let's say you're one of the two biggest comic companies in a pop culture world overtaken by comics. You've got a massive gap in your continuity timeline, bookended by two passionate, vocal fanbases. What do you do?
Let's ask a different question: you've got one character from your flagship team who's a relatively blank slate. He's seen a ton of love sent his way as part of the team book, but his most memorable backstory is from a seminal, all-time classic pinnacle-of-the-medium type book and an episode of the cartoon he was in. Who do you go to and say "Hey, fill these in?"
If you're DC Comics, you ask the guy who made the Justice League meet the God of Super Heroes.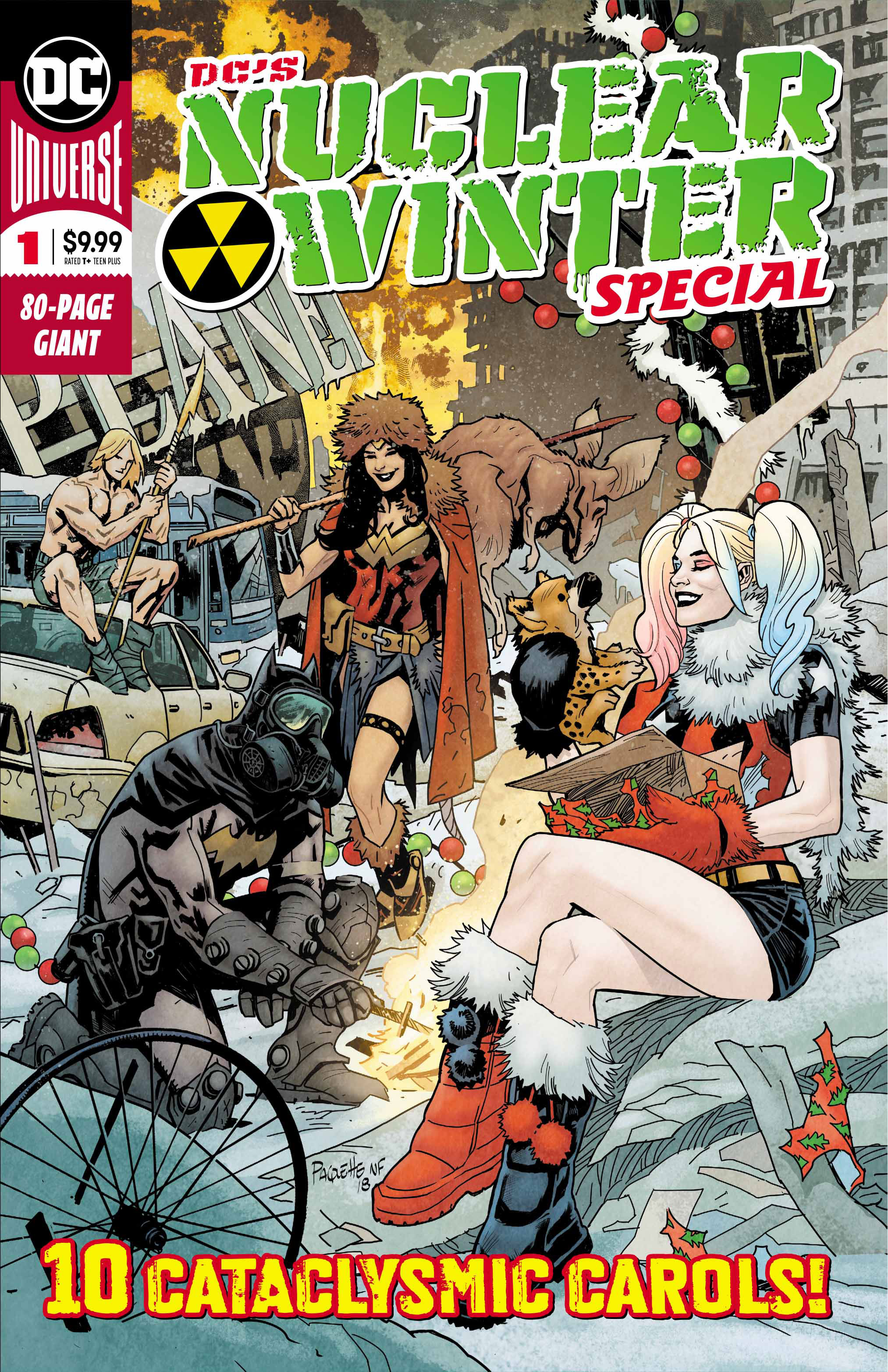 Steve Orlando has been writing comics for more than a decade and working with DC/Vertigo for almost half of that time. And since he started getting regular writing work with DC, he's dug deep into some of the most complicated continuities they have available, a perfect lead up to his new big projects – Electric Warriors, taking place between the Great Disaster of Jack Kirby's Kamandi and the bright, utopian future of Legion of Super-Heroes; and Martian Manhunter, a prestige, semi-continuity-adjacent limited series that's going to work as a sort of "year one" for J'onn J'onzz, the linchpin of the Justice League. And he's loving playing around with these worlds.
"Continuity and lore, it should be like a welcome mat, an on-ramp for people," Orlando tells Den of Geek. "It shouldn't be a wall…the big thing for me is less how can we put in a bunch of Easter eggs and more how can we make sure that it's inviting and fresh and makes you want to find out more instead of just saying oh my gosh, there's so much I have to know."
Both series are heavily invested in worldbuilding: Electric Warriors for the 400 year lead up to the Legion, and Martian Manhunter for Martian politics and culture before J'onn's departure for Earth. We got a taste of some of that worldbuilding in DC's Nuclear Winter Special that is currently on sale. "I was lucky we were deep in the development of Martian Manhunter with Riley [Rossmo, artist on the series] when DC came to me to talk about doing this story for Nuclear Winter," Orlando says. "It was an opportunity to take a lot of the worlds we built for Martian Manhunter in our own book and spread it into this DCU story and give it a little bit of a preview." But the main book is going to be laser focused on telling the story of J'onn adapting to Earth. "We wanted to tell a story that is all about John and his world before he sort of starts living large as a superhero and focus more on his hero's journey and coming out as a Martian Manhunter."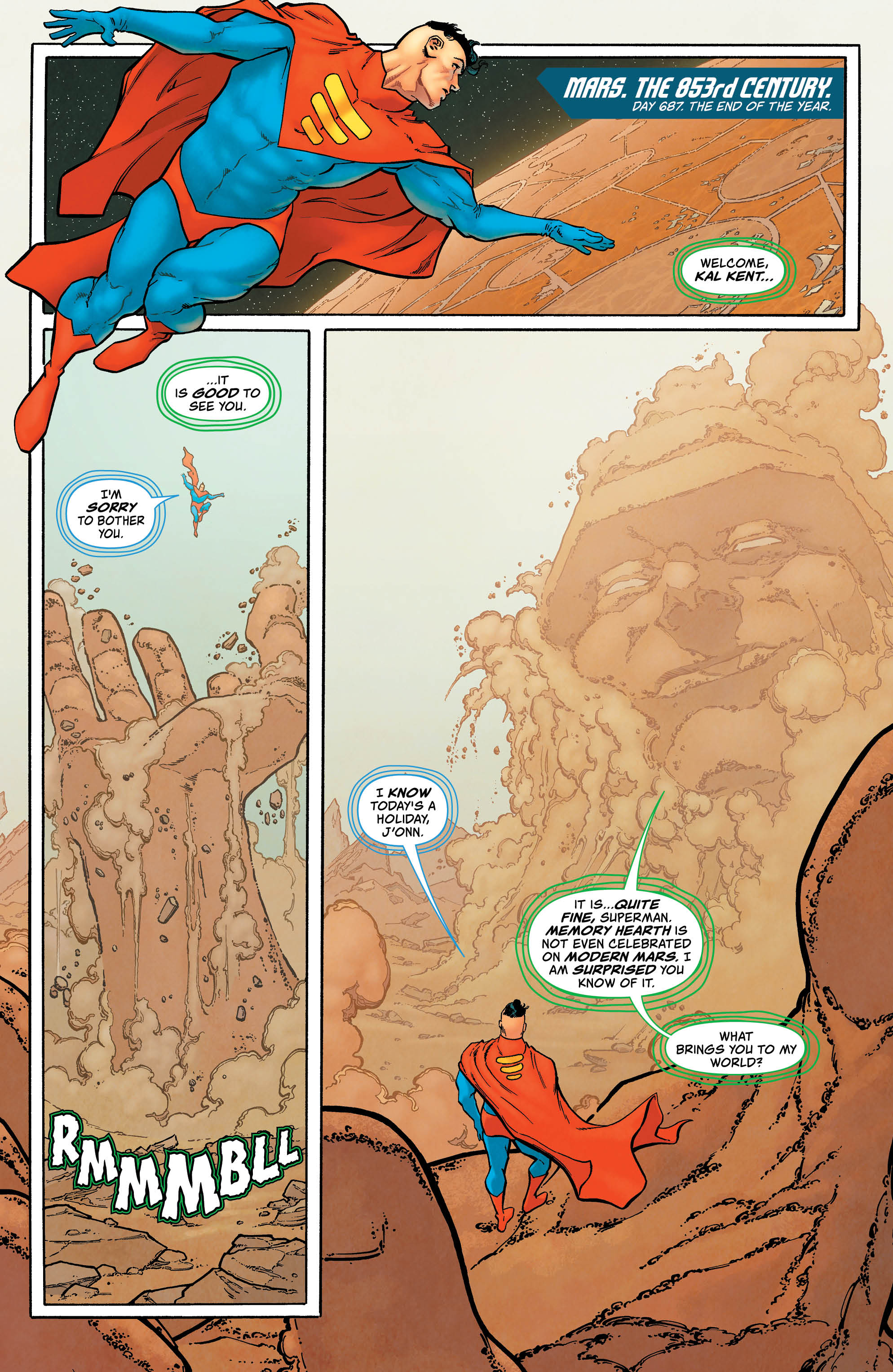 Electric Warriors is no less steeped in DC mythology, despite being essentially a blank slate for continuity: it takes place in the dark ages between The Great Disaster, the cataclysm that eradicated human society some time vaguely in the future of the DC Universe; and the 3018 of the Legion of Super Heroes, the future superteens inspired to superheroics by legends of Superman that have survived the intervening 3000 years, unlike almost all other information. This time period is essentially an empty vessel of DC continuity, and Steve and his art partner, Travel Foreman, are pouring a ton of other stuff into it. Electric Warrior (singular) was originally an out-of-continuity dystopia from long time Batman writer Doug Moench back in the '80s, and while this book isn't a direct continuation or adaptation, it's certainly along the same lines. "[The original Electric Warrior] had a very harsh lens for the social society of the 1980s and the sort of patrician, yuppy culture that it was a reaction to and in that respect being critical of wealth, being critical of classism and things like that is part of the book," Orlando said. "We take a lot of the spirit from it."
The book has a recently reunified Earth society where the super-smart animals and humans are no longer at war, and sees them trying to reenter the galactic community. That means it gets to play with the rich stellar continuity of DC Comics – the first issue alone has the Gil'Dishpan (the hovering aquatic Nutri-grain bars with a knack for diplomacy) and sector 666 (birthplace of the Red Lanterns) prominently featured. Orlando promises more. "Using characters like the Khunds, using characters like the Dominators, what we really wanted to do with Electric Warriors is throw up some flares and send some love notes to not just the King but a bunch of different eras of DC comics that were formative. That's why we have references to Invasion. That's why the Vrangs are in there, because when you're talking about Kirby era creators you have to be talking about Curt Swan as well. We're using all of these iconic moments in DC comics as a framework and as a foundation."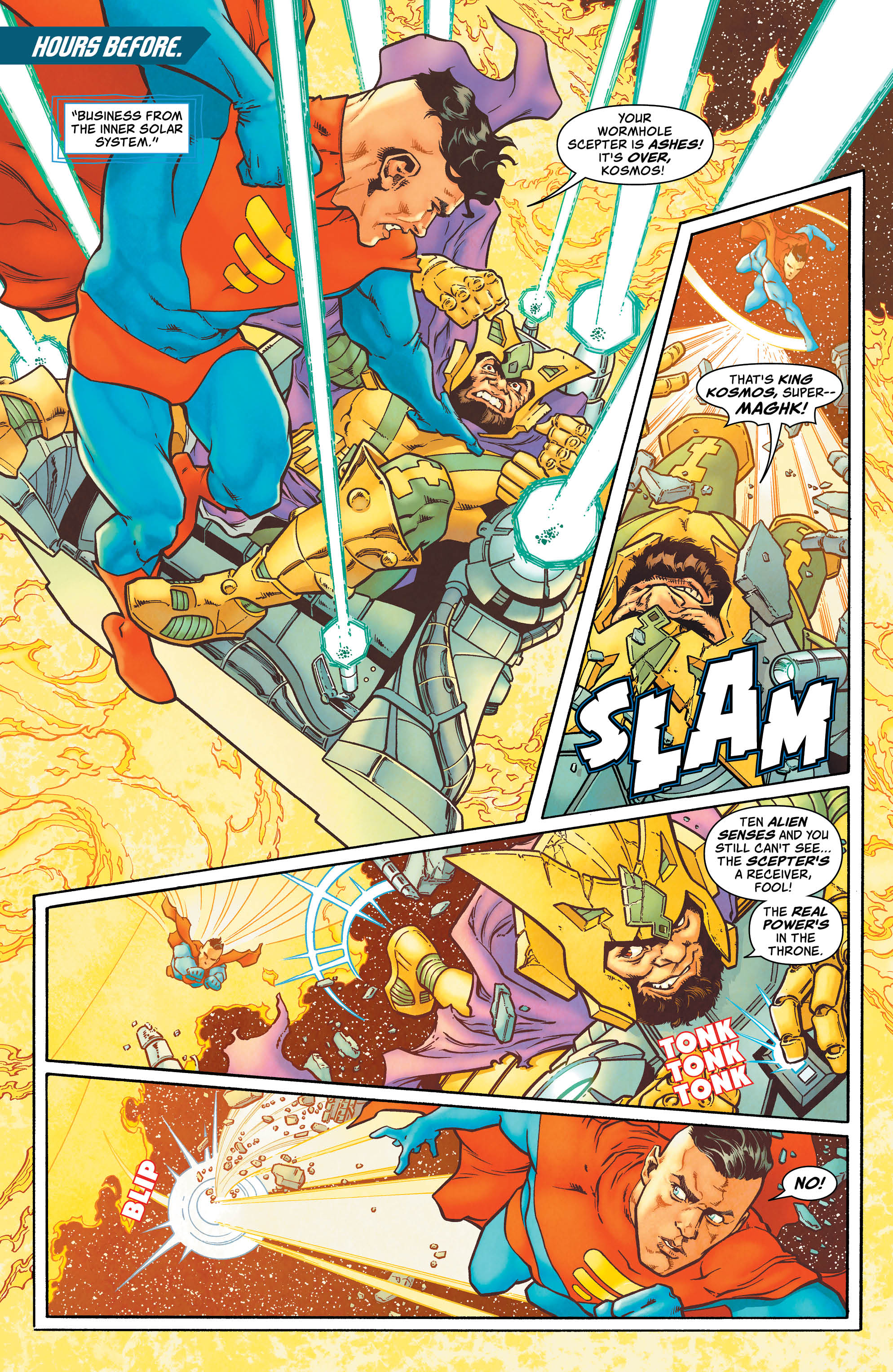 Of course, all this worldbuilding isn't anywhere near as effective without being paired with some truly stellar artists. Orlando's DC career is filled with some of the best artists in the industry – ACO and Fernando Blanco on Midnighter/Midnighter and Apollo; Ivan Reis on Justice League of America; Brad Walker on their Nuclear WInter Special story; and now Riley Rossmo on Martian Manhunter and Travel Foreman on Electric Warriors. He tells us that there's no trick to landing great art teams, but it works out better when you let talented artists do their thing. "There's a lot of places in the scripts where I leave things relatively open for Travel or Riley or honestly for Travis Lanham and Derek Dunnett who had lettered, letter team and production team as well. They know how to best achieve what we're going for and we're all a team," Orlando said. "We know what we can do best and what you get there is a book where everybody's singing. That's what you're getting with Martian Manhunter and that's what you're getting with Electric Warriors."
Martian Manhunter #1, by Orlando and Rossmo, and Electric Warriors #2 by Orlando and Foreman, are out on December 12th. DC's Nuclear Winter Special, with a great Superman One Million short by Orlando and Brad Walker, is on sale now.