News
Neil Gaiman's The Sandman To Become Audio Drama
Audible is teaming up with DC to make an audio adaptation of Neil Gaiman's Sandman graphic novel.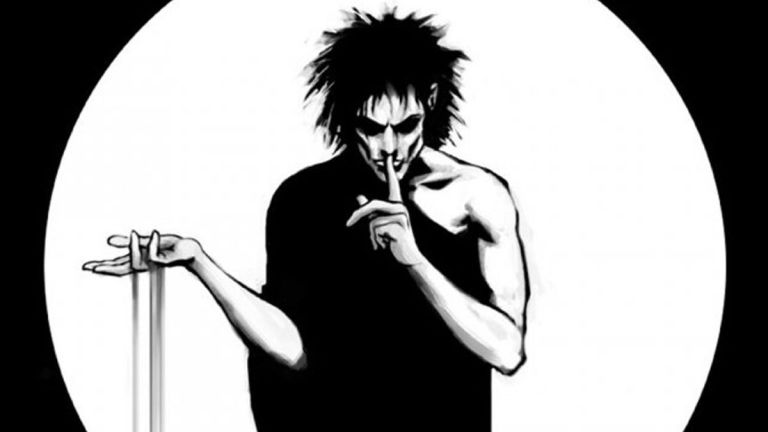 DC and Audible are gearing up to bring Neil Gaiman's The Sandman to ears everywhere. Gaiman will serve as the creative director, executive producer, and narrator on the project, which will be available exclusively on Audible in summer 2020. 
Dirk Maggs, who has worked on audio adaptations of Gaiman's Neverwhere, Stardust, Good Omens, and Anansi Boys, will serve as executive producer, scriptwriter, and director for the project. In addition to his Gaiman adaptations, he has helmed the DC audio productions The Trial of Superman, Superman: To Doomsday & Beyond, and Batman: Knightfall. 
"Almost 30 years ago, Dirk Maggs approached DC about adapting The Sandman into audio form" said Gaiman in a statement. "It didn't happen (although it was how Dirk and I first crossed paths) and I'm glad it didn't happen, because we are in a Golden Age of audio drama right now, and Dirk and I are much better at what we are doing."
Gaiman continued: "This is a rich audio adaptation of The Sandman Graphic Novels, brilliantly crafted by Dirk Maggs, with an all-star cast. I've loved being there to talk casting, there to read the scripts and offer occasional advice, and there in the studios, watching magic get made and recording the narration. I can't wait until the world hears what we've done."
Check out the teaser for the project…
The Sandman follows the story of Dream (also known as Morpheus). One of the seven Endless (you've also got Destiny, Death, Desire, Despair, Delirium, and Destruction), Morpheus rules over the world of dreams (as you do). In The Sandman, an occultist captures Morpheus when he is actually trying to nab his older brother Death. Morpheus is imprisoned for 70 years but eventually escapes, at which point he goes on a quest to reclaim his lost objects of power and rebuild his realm.
The Sandman was one of the first graphic novels to be on the New York Times Best Sellers list. The original series ran for 75 issues from January 1989 to March 1996. While a film adaptation seems to be stalled at Warner Bros., a TV adaptation of the story is currently in development at Netflix.
"This audio iteration of The Sandman is huge in scope and ambition and based exclusively on Neil's original notes and scripts for his iconic DC series," said Maggs. "Our production dives deep into Neil's imagination, as if he is writing these tales beside us, lifting out details and story elements few have been privy to until now."
Maggs spoke specifically about why he thought the very visual Sandman graphic novel would make a good audio adaptation, saying: "Audio uniquely complements the comic book artists' visual imagination and Neil's creative brilliance, while our amazing cast and Jim Hannigan's music add new emotional punch. This project's three-decade incubation period has been worth every minute of the wait. It's the very essence of Neil Gaiman's Sandman."
The Sandman audio drama series will be multi-parts, and will feature an original score from composer and musician James Hannigan. The series will first be released in English, then in French, German, Italian, and Spanish editions. More news as we hear it.