Features
Every upcoming comic-book movie and when to expect them
Our ever-growing list of new comic-book movies on the horizon, including everything from the Marvel and DC universes
Comic-book fans of the world – were you planning on spending your spare cash on anything other than cinema visits and DVD/Blu-ray/4K box-sets for the next few years? Well, tough. Hollywood has other ideas.
Here's our ever-growing list of comic-book movies that are currently in active production, spanning Marvel, DC and a whole lot more…
The list does include all of the Marvel Cinematic Universe's Phase Four projects that were officially announced by Kevin Feige at San Diego Comic-Con 2019. It doesn't include some of the other projects that we know Marvel are mulling over, including bringing "the Fantastic Four and mutants" into the MCU – as soon as we get more news on these we'll add them in.
We'll be keeping this updated, so check back for the latest news as we get it.
Margot Robbie's Harley Quinn is making a comeback, after surviving Suicide Squad relatively unscathed. In Birds Of Prey (And The Fantabulous Emancipation Of One Harley Quinn) – to give the film its tongue-twisting full title – the baseball bat-wielding antihero is teaming up with a new, all-female group of vigilantes, including Mary Elizabeth Winstead's Huntress and Jurnee Smollett-Bell's Black Canary. They'll be going up against Ewan McGregor's ruthless mob boss Black Mask and Chris Messina's knife-happy killer, Victor Zsasz. As Robbie herself has teased, "this is not Batman's Gotham…"
ETA: 7 February 2020
The New Mutants
AKA the film with the ever-changing release date. Since the first trailer appeared back in 2017, Josh Boone's "scary" X-Men spinoff has faced numerous delays – with rumours that it might drop off the schedule entirely thanks to Disney's acquisition of Fox and the disastrous reception that greeted Dark Phoenix. But the studio is apparently sticking by the beleaguered film, setting a new release date of Spring 2020. Reports of reshoots abound, but the core story follows five gifted youngsters – including Anya Taylor-Joy's sorceress Magik and William's shape-shifter Wolfsbane – as they struggle to deal with their demons while locked up in a sinister secret facility.
ETA: 10 April 2020
The first of Marvel's Phase Four films to go in front of the camera is the first solo outing for Scarlett Johansson's Black Widow/Natasha Romanoff. Given the legendary spy's sacrifice in Avengers: Endgame, this is set to be a prequel that looks into the character's backstory. With filming underway, speculation is rife about what treats the film might have in store, but a footage preview at San Diego Comic-Con 2019 confirmed that villain Taskmaster will put in an appearance. We also know that director Cate Shortland has assembled a great cast, including Midsommar's Florence Pugh, Stranger Things' David Harbour, Rachel Weisz and British acting guv'nor Ray Winstone.
ETA: 1 May 2020
Wonder Woman is heading to the decade of big hair and even bigger shoulder pads for her next big-screen adventure, which will see Gal Gadot's Amazonian hero facing off against her long-time comic-book nemesis, Cheetah (Kristen Wiig) – an archaeologist who's imbued with the feline powers of an ancient goddess. The big mystery, though, involves the return of Chris Pine's Steve Trevor, who seemingly sacrificed himself nearly 70 years earlier. Described as a standalone adventure rather than a straight sequel and taking place against the backdrop of the Cold War, the film is once again being directed by Patty Jenkins, who steered the WW1-set first movie to an impressive box-office haul of $820 million.
ETA: 5 June 2020
The second film in Sony's Marvel Universe (following last year's Venom) puts another classic Spidey villain front and centre. Leaving the Joker behind, Jared Leto plays Michael Morbius – a renowned doctor who suffers from a rare blood disease. His plan to cure himself using a self-made serum concocted from the blood of bats goes horribly wrong, transforming him into a powerful but conflicted Living Vampire. Doctor Who's Matt Smith is on board as Morbius' friend-turned-foe Loxias Crown, while Tyrese Gibson plays Simon Stroud – an FBI agent who's on the hunt for the bloodsucking antihero. Self-confessed comic-book superfan Daniel Espinosa (Safe House, Life) is in the director's chair.
ETA: 31 July 2020
Snake Eyes
The last big-screen adaptation of Hasbro toy line turned Marvel comic GI Joe came with 2013's The Rock-starring Retaliation, but studio Paramount is currently working on a spin-off focusing on fan-favourite Joe, Snake Eyes – the black-masked ninja hero played by Ray Park in the first two movies – to be directed by the Divergent series' Robert Schwentke. Henry Golding (Crazy Rich Asians, Last Christmas) will be flexing his action-movie muscles as Snake Eyes himself, while the supporting cast also includes Samara Weaving (Ready Or Not) as his pal Scarlett, Iko Uwais (The Raid) as his mentor, Hard Master, and Andrew Koji (TV's Warrior) as his nemesis, Storm Shadow.
ETA: 16 October 2020
Eternals
A new supergroup will be making their debut in the MCU's Phase Four. The Eternals are a group of powerful beings created by the alien Celestials to be the defenders of Earth – a job that leads them into conflict with their evil opposites, the Deviants. Director Chloé Zhao has compiled a hell of an ensemble cast for this one – the line-up includes Angelina Jolie, Richard Madden, Salma Hayek, Kumail Nanjiani, Gemma Chan and Kit Harington as the MCU's Black Knight. Cameras are expected to start rolling later this year.
ETA: 6 November 2020
The other new hero set to join the Marvel Cinematic Universe in Phase Four is Shang-Chi, aka the Master Of Kung Fu – a character with no superpowers as such to speak of but whose mastery of martial arts and ability to control his chi make him a powerful combatant. Raised to become an assassin by his father, Shang-Chi managed to escape his fate and dedicated his life to taking down his dad's criminal empire. Short Term 12 director Destin Daniel Cretton is steering this one; the cast includes Simu Liu as the titular hero and Tony Leung as the film's villain, The Mandarin.
ETA: 12 February 2021
Original director Scott Derrickson has signed on to direct the second solo outing for Benedict Cumberbatch's Sorcerer Supreme, which he's pitching as the "first scary MCU movie". Cast-wise, Benedict Wong and Rachel McAdams are both likely to return, as is Chiwetel Ejiofor, whose Mordo turned to the dark side at the end of the first movie. Plot details are limited at this stage, although we know that Elizabeth Olsen is guest-starring as Scarlet Witch and that the film will cross over with the WandaVision streaming series.
ETA: 7 May 2021
Spider-Man 3
Swinging in to erase all memories of any other Spider-Man 3s that may have ever existed, the Tom Holland-starring Far From Home follow-up will presumably pick up after the shocking ending of the latest movie. And thanks to the newly renegotiated deal between Sony and Disney, it will also be able to tie into the wider MCU. Jon Watts is expected to return as director, and has previously said that he is interested in bringing classic Spider-Man villain Kraven the Hunter to the big screen for the first time.
ETA: 16 July 2021
The Batman
We have a new Batman! Yep, with Ben Affleck having left the Caped Crusader behind, Robert Pattinson is taking over as the Dark Knight for the latest cinematic take on one of DC's most popular heroes. Directed by Matt Reeves (Dawn Of/War For The Planet Of The Apes), this new project will apparently have a "noir" vibe and focus on the "formative stages" of Bruce Wayne's crime-fighting career. There are no plot details at this stage, although we know that Catwoman (to be played by Zoë Kravitz) and the Riddler (Paul Dano) will be part of the film's rogues gallery, reportedly alongside the Penguin (with Colin Farrell apparently in the frame to play the avian villain). Jeffrey Wright and Andy Serkis are also both on board as Commissioner Gordon and Alfred, respectively.
ETA: 25 June 2021
The Suicide Squad
Guardians Of The Galaxy director James Gunn makes the jump from Marvel to DC for this soft reboot of the 2016 antihero team-up movie, Suicide Squad – a film that performed pretty well at the box office ($746 million) but received some savage reviews. Rebranded as The Suicide Squad, Gunn's sequel of sorts is still in the early stages of production, but we at least have a full cast confirmed. So Will Smith's Deadshot is out, but Jai Courtney's Captain Boomerang, Viola Davis' Amanda Waller, and Joel Kinnaman's Rick Flagg are all set to return, while confirmed new characters include Ratcatcher (Daniela Melchor), King Shark (Steve Agee), Polka-Dot Man (David Dastmalchian) and Peacemaker (possibly John Cena). Meanwhile, Idris Elba, Peter Capaldi and Taika Waititi are rounding out the film's bulging ensemble, alongside Gunn regulars Nathan Fillion, Sean Gunn and Michael Rooker.
ETA: 6 August 2021
Chris Hemsworth's God of Thunder will be the first Avenger to get a fourth solo movie, reteaming with his Ragnarok director Taika Waititi. Tessa Thompson will be returning as Valkyrie, the recently crowned "king" of New Asgard, while Natalie Portman is back as Jane Foster, who will apparently become the female Thor in the film. Could this also mean a franchise return for Kat Dennings' Darcy (who will be popping up in the WandaVision Disney+ series) and Stellan Skarsgård's Dr Eric Selvig? We certainly hope so.
ETA: 5 November 2021
Black Adam
Dwayne 'The Rock' Johnson's long-awaited first foray into superhero movies is finally happening, as confirmed by the man himself. Black Adam was initially set to serve as a villain in Shazam!, but was cut out of the project early on in order to streamline the titular character's origin story. But after that film's commercial and critical success, a Black Adam solo movie that positions Johnson as more of an antihero than a straight-up villain is back on track. It seems that the project is moving forward under the watchful eye of Jaume Collet-Serra (The Shallows) – a director championed by The Rock after their collaboration on upcoming Disney flick Jungle Cruise. This is a passion project for Johnson that's been on the cards for a long time, so it's good to hear it's finally a goer.
ETA: 22 December 2021
Spider-Man: Into The Spider-Verse 2
Spider-Man: Into The Spider-Verse didn't necessarily set the global box office on fire when it premiered at the end of 2018 but, in terms of critical and fan reception, it was an unambiguous hit for Sony – even winning a best animated feature Oscar. The film brought Peter Parker successor Miles Morales (voiced by Shameik Moore) onto celluloid for the first time and spun a captivating origin story and, given its success, it's no surprise that a sequel has been given the green light. Joaquim Dos Santos (Avatar: The Last Airbender, Voltron) is set to direct the sequel with David Callaham (Wonder Woman 1984) writing. Spider-Man: Into The Spider-Verse producers Phil Lord and Chris Miller are expected to return in some capacity as well.
ETA: 8 April 2022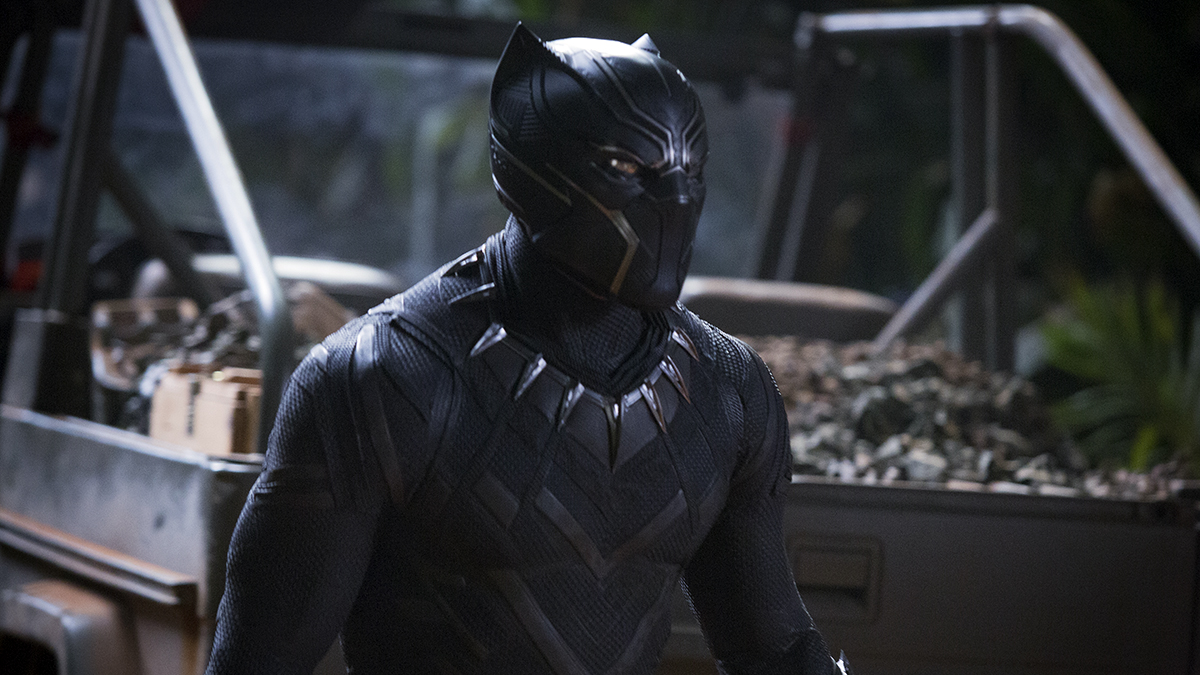 After the enormous success of Black Panther – taking over $1.3 billion at the worldwide box office and winning three Oscars (alongside a historic nomination for Best Picture) – there was little doubt that a sequel would make its way onto Marvel's Phase 4 production slate. Marvel boss Kevin Feige confirmed the sequel at the Disney D23 Expo 2019, where he also officially welcomed back writer/director Ryan Coogler and revealed that Black Panther 2 will not be the eventual title (although the pair wouldn't be drawn on what it would be). Chadwick Boseman is expected to return as the vibranium-suited superhero, no doubt alongside fellow cast members Danai Gurira, Letitia Wright, Winston Duke and Lupita Nyong'o.
ETA: 6 May 2022
Aquaman 2
With the massive box-office success of Aquaman – the first DCEU movie to make over $1 billion – Warner Bros was keen to greenlight a sequel. All we have so far in terms of info is a release date (see below), but we'd expect director James Wan to return, along with Jason Momoa in the title role. The mid-credits scene of the first film, in which we find out that super-suited villain Black Manta (Yahya Abdul-Mateen II) has survived his initial tussle with the Atlantean hero, suggests that the sequel may have already found its primary antagonist, although we might see the return of Patrick Wilson's Oceanmaster, too…
ETA: 16 December 2022
Ant-Man 3
Director Peyton Reed and star Paul Rudd back on board for another mini-adventure, which is reportedly in development at Marvel and eyeing a 2022 release. Reed's appointment makes him the first director to helm all three installments of a solo MCU trilogy. Details are scarce, but it is probably a safe bet to expect Michael Douglas and Evangeline Lilly to reprise their roles as Hank Pym and Hope Van Dyne/Wasp respectively, as well as some more exploration of the fallout of the events of Avengers: Infinity War and Endgame, which turned the titular hero's life upside down by a bit of time traveling that caused him to miss five years of his daughter's childhood.
ETA: 2022
Blade
The Daywalker is finally making his MCU debut! Kevin Feige made the surprise announcement at the end of the Marvel panel at San Diego Comic-Con 2019, with Mahershala Ali taking over from Wesley Snipes as the human/vampire hybrid hero who's hellbent on taking out the world's bloodsuckers. There's no release date or story details yet, but it'll be interesting to see how the character's gore-soaked shenanigans will fit into the formerly family friendly shared universe.
ETA: TBC
Now that original writer/director James Gunn has been brought back into the Marvel fold after the now-infamous Twitter storm, the third outing for the titular bunch of A-holes looks to be back on track. Gunn will start production after finishing The Suicide Squad, presumably with all of his key cast set to return, too. Again, there are no details on the film's story, but the events of Endgame left the franchise with some interesting threads to follow – not least that Gamora (Zoe Saldana) has been replaced with a version of herself from earlier in the timeline, meaning she has no existing history with/knowledge of her fellow Guardians outside of what her sister Nebula (Karen Gillan) has told her. We wouldn't be surprised if Adam Warlock, teased in the credits of Vol 2, turns up as an antagonist at some point, too.
ETA: 2022 TBC
The Trench
After the box-office success of Aquaman, Warner Bros is reportedly developing a spin-off as well as a proper sequel, based on the murky underwater kingdom of The Trench – home to the horrifying humanoid-piranha beasties that Arthur Curry battled in his first solo outing. The main Aquaman cast is unlikely to appear in this reportedly "horror-tinged", smaller-scale effort. "When we went to make Aquaman, we knew that there would be a lot of different stories you could tell from that world," producer Peter Safran told Den Of Geek. "One of the areas that we always loved right from the beginning was the idea of the Trench – we loved that real sense of jeopardy and danger that it embodies, so we always thought of it as a place where we could explore other stories. And I think we have a great idea of what one of those stories could be."
ETA: TBC
Captain Marvel 2
Kevin Feige confirmed that a sequel to Carol Danvers' hit first big-screen adventure is on the way, but didn't signal when exactly that might be. But given that the first movie made over a $1 billion at the worldwide box office, we're betting we won't have to wait long for number two – a film that will likely see Brie Larson's uber-powered hero continuing her fight against the Kree and her alliance with the Skrulls.
ETA: TBC
After the disappointment of Justice League and a high turnover of directors and writers, Ezra Miller's version of the Scarlet Speedster looked like he might never get his long-mooted solo movie. But things are looking up with the news that It Chapter One and Two director Andy Muschietti and Birds Of Prey writer Christina Hodson are set to take over the project and drag it back out of development hell. With Warner Bros' DC properties seemingly back on track after Aquaman and Shazam!, and anticipation high for the upcoming Wonder Woman 1984, Miller might yet get his time in the superhero spotlight.
ETA: TBC
It's fair to say that, despite some negative reviews, Venom massively exceeded expectations at the box office – earning an impressive $855 million worldwide. As you might imagine, Sony is keen to capitalise on that success, and the studio has tapped original screenwriter Kelly Marcel to work on a sequel. Tom Hardy is likely to return as journalist Eddie Brock, who's transformed into the gooey antihero of the title thanks to an alien symbiote. And with Woody Harrelson's serial killer Cletus Kasady popping up at the end of the first movie, it's a sure bet that Carnage will be a villain. In the absence of original helmer Ruben Fleischer, who was busy on Zombieland 2 duties, it has been confirmed that Andy Serkis will be directing the sequel. Co-star Michelle Williams is also due to return.
ETA: TBC
The New Gods
This movie from the DC stable, based on the Jack Kirby comics, is an intergalactic tale of two twin planets – one idyllic and natural, the other dystopian and polluted. A Wrinkle In Time and Selma's Ava DuVernay will direct from a screenplay by author and comic-book writer Tom King. DuVernay revealed that the villains would be Darkseid and The Furies (Darkseid, of course, was originally planned to appear in Zack Snyder's Justice League). No cast or release date has been announced yet but we'd expect this one to gain some traction soon.
ETA: TBC