News
CBLDF Executive Director Charles Brownstein Resigns Amid Harassment Accusations
The longtime head of the CBLDF resigned after creators and board members started fleeing the organization as old harassment accusations resurfaced.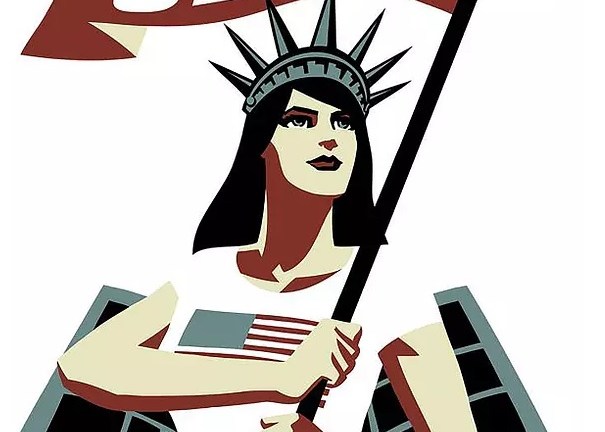 Charles Brownstein, the former Executive Director of the Comic Book Legal Defense Fund, resigned Monday night following resurfaced accounts of harassment.
Stories of Brownstein's harassment were signal boosted by comics writer Jennifer de Guzman as comics deals with a reckoning over sexual and emotional abuse in the industry. Her amplification caused a reassessment of Brownstein's assault of comics creator Taki Soma in 2006, and led to a number of high profile creators swearing off the organization as it became clear the CBLDF had done little to address his attacks. Among those abandoning the CBLDF were James Tynion, IV; Brian Michael Bendis; Al Ewing; Pia Guerra; Ales Kot; Lilah Sturges; and Jamal Igle.
The final straw for Brownstein may have been when CBLDF board members started jumping ship, including comics titan Frank Miller.
Here's Miller's tweet on the matter…
The Comic Book Legal Defense Fund has come under increased scrutiny in recent years for some questionable decisions about how it appropriates resources. The organization refused to step in on behalf of a group of cartoonists including Whitley Taylor, who were sued for defamation by small press publisher Cody Pickrodt after he had been credibly accused of sexual misconduct and anti-Semitism. The CBLDF also decided to step in when alt-right conspiracy theorist and general disgrace Milo Yiannopoulos had a book dropped by his publisher, Simon & Schuster, over his comments. That case had no nexus to comic books and its sole connection to the first amendment required a willful misreading of the Constitution, but the CBLDF decided to step in anyway. 
Brownstein's resignation was preceded by additional accusations of harassment, including one from former Deputy Director of the CBLDF, Mike Scigliano. Scigliano says he was pressured to leave the organization following his diagnosis with Crohn's Disease, and that the board of the group had no response to his resignation. The current board, which includes the founder of DCBS, Christine Merkler; Gene Luen Yang; Ted Adams (the founder of IDW Publishing), and Paul Levitz, and others, issued a statement in response to Brownstein's resignation.
"The Comic Book Legal Defense Fund has accepted the resignation of Charles Brownstein as Executive Director, effective immediately. 

Our organization exists to serve the comics community and the First Amendment, and we can't do that without an open and honest discourse. We believe our organization's management and staff should be representative of and responsive to the community they serve. As we move forward, it will be with a renewed focus on accountability and transparency. And as we plan for the future with new leadership in place, we will work with our staff and human resources experts to continue developing policies that will make us a stronger organization. 

We hear and understand the concerns of our community and recognize that this is only a first step in building greater trust and understanding regarding our mission and how it is carried out."
No mention can be found in the statement of Brownstein's victims, the terms of Brownstein's resignation, what kind of separation agreement he has with the organization, or corrective actions planned by the organization to ensure that, should the CBLDF weather this storm, such a scenario never occurs again.