News
Batman Writer Scott Snyder Gets His Own Imprint, Best Jackett Press, at Image
Nocternal, a new horror series from Batman veterans Scott Snyder and Tony Daniel, will be the first release from Snyder's own imprint at Image Comics.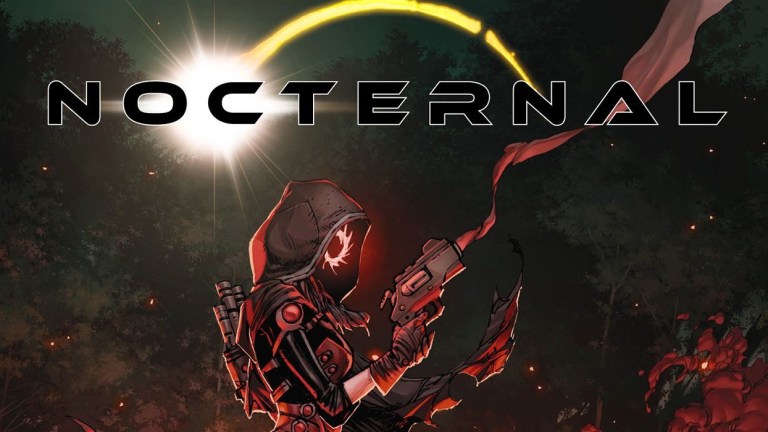 Veteran DC Comics and Batman scribe Scott Snyder is teaming up with superstar artist Tony Daniel for a new monthly series called Nocternal. The book, which will be the first published under Snyder's new creator-owned imprint at Image Comics, Best Jackett Press, also includes colorist Tomeu Morey, letterer Deron Bennett, and editor Will Dennis.
"Nocternal takes place 10 years after the world is plunged into an everlasting night that turns all living creatures into monstrous 'shades.' Enter Valentina 'Val' Riggs, a skilled 'ferryman' who transports people and goods along deadly unlit roads with her heavily illuminated eighteen-wheeler," reads the book's description in a press release. "When an old man promising sanctuary offers Val a job to drive him and his granddaughter up through the Rocky Mountains, she takes it, hoping there might be some truth to his claim. What she finds in the end, though, is something much more horrifying than any shade…"
Snyder said that his own fear of the dark was a major influence on the story of Nocternal.
"As a kid, I was terrified of the dark, so as you can imagine, this book hits a real nerve for me," Snyder told IGN. "That's why I wanted it to mark the start of a big return to creator-owned for me – it's personal but it's also a big, high-octane thriller."
Check out the cover of the first issue: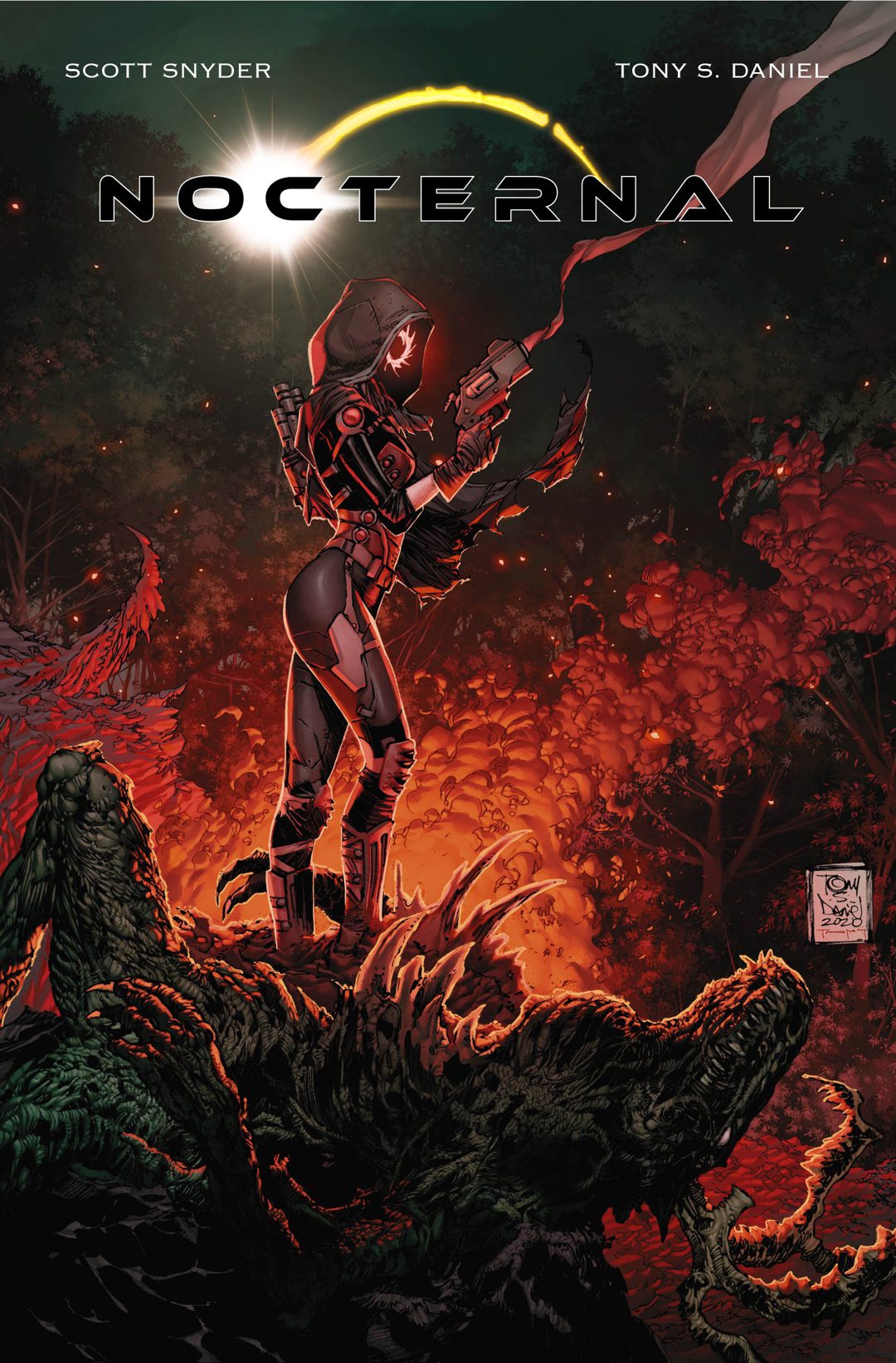 Nocternal and Best Jackett Press are part of Snyder's big push into creator-owned comics after almost a decade of being a major creative force for DC's superhero multiverse. From a critically-acclaimed run on Batman to a cosmic take on the Justice League to massive crossover epics like Dark Nights: Metal and its sequel Death Metal, Snyder is perhaps the most influential storytelling voice at DC at the moment and has guided the publisher's tapestry of superhero books from one event to the next for the past few years.
But Snyder recently told Newsarama that Death Metal would be "his last big superhero project with DC for a while."
"I'm not leaving superheroes, but I need to start working on more of my own stuff," Snyder said. "I'm still doing stuff at DC, but definitely not as much. I want to give other people a chance with the big stuff at DC. And to be perfectly frank, there's a lot I want to do outside of superhero comics."
Snyder revealed that he has quite a few creator-owned projects in the works. He's not only currently working on the dystopian Undiscovered Country at Image but also plans to return to his horror series Wytches with frequent collaborator Jock as well as launch a new horror series with artist Francesco Francavilla.
"Rafael Albuquerque, Greg Capullo, and I are going to be doing more stuff together," Snyder told Newsarama. "Death Metal and American Vampire: 1976 are a neat way to cap off my previous decade at DC. But I'll be doing more work with them after this, as well as with Jock and some other people from my time at DC; Becky Cloonan, to name another."
Capullo, who has drawn much of Snyder's major work at DC, recently revealed that he was working with the writer on a revival of the artist's own creator-owned series, Creech.
It remains to be seen just how many of these new projects will fall under the Best Jackett Press label. No other additions to the imprint have been detailed as of yet.
As far as future DC work goes, Snyder said that he wants "to do more things like [DC Black Label three-part mini-series] Batman: Last Knight on Earth. Things that don't take oxygen from the main line."
Snyder previously told Newsarama (via CBR) that he's interested in working on a new Nightwing comic at DC. Dick Grayson was the subject of Snyder's very first Batman gig on Detective Comics in 2011 and the writer still has a soft spot for the high-flying former Robin.
"He's the character that more than anyone else in the Bat-Family wears his heart on his sleeve," Snyder told Newsarama of his take on Nightwing. "He's not the best detective from an empirical standpoint, but he's the best emotional detective out of all the former Robins, in my opinion. He's someone who understands human psychology; he understands empathy."
But with so many creator-owned books on the docket, it may be a while before Snyder gets to actually write another DC series.
We'll keep you updated as we learn more.