News
True Detective Creator Outlines What His Version of Batman Would Be Like
True Detective creator Nic Pizzolatto has some thoughts on what his version of Batman would be like were he given a shot to write the character. Get ready, bro!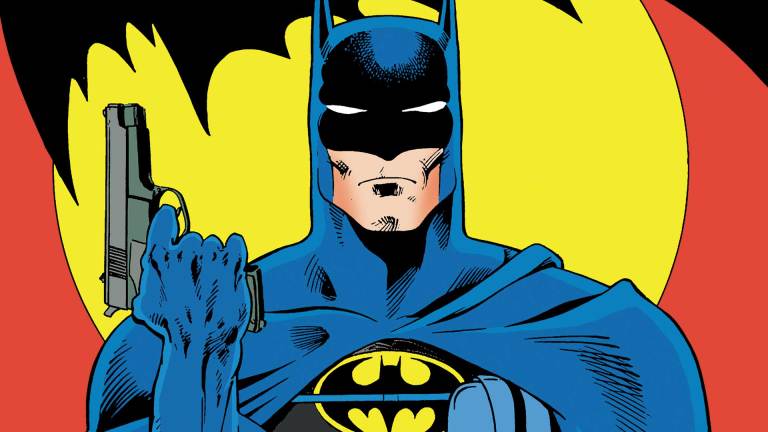 "Batman is the only character in the world I didn't create that I want a shot at," True Detective creator Nic Pizzolatto revealed in a lengthy Instagram post about his interest in tackling the Caped Crusader. "He's the only piece of geek culture I have an affinity for."
The novelist and showrunner shared his thoughts on his interpretation of the Dark Knight and how he would approach the DC character were he given the opportunity. The scribe of grim crime shows and Rust Cohle's nihilistic monologues has a somewhat unsurprising, dark take on Batman that he said deferred from the "man-child who can't get over his parents' death" he hates seeing "everywhere — especially in the movies."
In the post, which is captioned with "Hi, DC👋 DC, Hi 👋 …WILL WORK FOR FREE," Pizzolatto described his interpretation of Batman as a "Saint [who] turned a life-defining tragedy into the pinnacle of human achievement and the single greatest humanitarian crusade the world has ever known."
Pizzolatto doesn't care about the fact that Bruce is incredibly rich and that allows him to lead a crusade against crime, not to mention acquire the medical resources he needs after taking a beating night after night.
"His money doesn't matter; it's merely a convenience," Pizzolatto said. "It actually adds to his heroism: his wealth means he could have done literally ANYTHING else than what he devotes his life to. Batman's superpower is not money. Batman's superpower is that he thinks of everything. And he has the strongest will of the species."
The writer goes on to say that "Batman could credibly beat God" if "he had some time to strategize," and that he doesn't believe the Joker could ever pose any real threat to the Dark Knight: "Lex Luthor could be problematic for Batman…but a frail, twiggy man who won't stop smiling? Dressed like a clown, you say? I cannot imagine any scenario where that takes more than ten minutes."
Is it possible that Pizzolatto is looking at the match-up between Batman and the Joker a bit too literally? Either way, the writer thinks Batman has a much more allegorical arch-enemy.
"Batman's no-kill policy exists because Batman's real and eternal enemy is death. Death is his real enemy," the writer said. "Batman's no-kill policy is valid and should always remain. But the policy does not exist because 'killing makes me as bad as them' or some kindergarten bullshit. That never held any water."
Well, that's certainly an opinion.
Outside of guest-writing an issue of Batman for DC Comics, it's unlikely Pizzolatto will get a shot at the Caped Crusader until director Matt Reeves has had his turn. Coming up for the writer is Redeemer, an FX crime drama that will reunite him with Matthew McConaughey. He also wrote the screenplay for Universal's Ghost Army, a movie to be directed by Ben Affleck, who will also star.
Meanwhile, Reeves' movie, The Batman, was scheduled to be out in 2021, but who knows how that release date will shift now that the coronavirus emergency has shut down the production. But after that movie — and potentially an entire trilogy of Reeves movies — has his theaters, might Pizzolatto get a chance to send the Dark Knight on a trip to Carcosa?