News
New Batman Coming From Fan-favorite Marvel Writer
A new Batman era is about to begin at DC, with veteran Marvel writer Chip Zdarsky at the helm.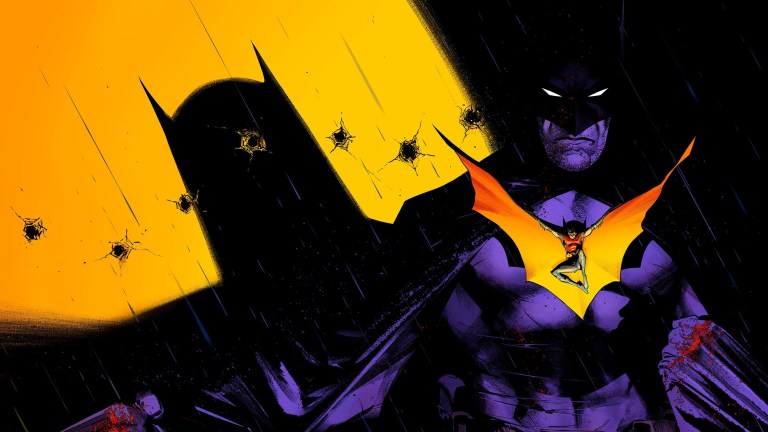 A new era begins for Batman and DC Comics in July. Comic Book has revealed that beloved Marvel writer Chip Zdarsky and Jorge Jimenez, one of the best artists working at DC Comics today, are teaming up as the new creative team of the main Batman series. Their run begins with Batman #125, an oversized issue that kicks off the "Failsafe" arc, which Zdarsky described in his newsletter as "Batman's Doomsday. It's non-stop action and puts Batman in a very different place by the end of it."
According to Comic Book, "Failsafe" begins with Bruce suffering from nightmares of a future he thinks may come to pass, and he may not live long enough to stop it. The arc will feature a "startling enemy from Batman's past" who intends to kill Batman once and for all.
"When DC approached me to write Batman, I immediately thought about things that could really challenge the character mentally, physically, and in terms of his relationships," Zdarsky told Comic Book.
But Batman won't have to face this new challenge alone. He'll have former Boy Wonder and longtime partner Tim Drake by his side.
"The past few years have had a lot of Batman on his own, with so many (SO MANY) Robins, etc. in his orbit," Zdarsky said. "But I wanted to really highlight the 'Batman & Robin' aspect of the characters while still maintaining the darker feel we're going for. Tim Drake is a favorite of mine and being able to highlight him here has been a lot of fun."
You can see the first piece of art featuring Zdarsky and Jimenez's Batman and Robin below: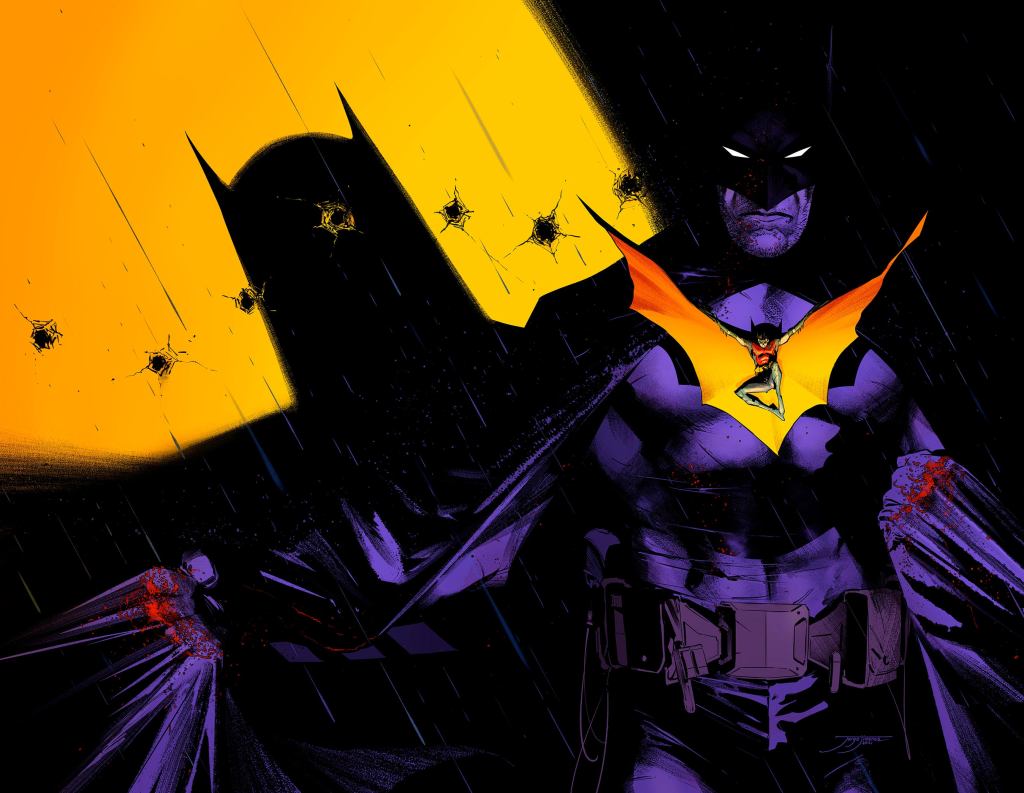 Zdarsky, who is best known for his celebrated run on Daredevil and Spider-Man: Life Story for Marvel, has actually been writing Batman stories for a little while now. He's contributed stories to the Batman: Urban Legends anthology and is currently writing Batman: The Knight, which explores the early days of Bruce's training to become the Caped Crusader. It remains to be seen if the events of The Knight will have any bearing on Zdarsky's upcoming Batman run.
In his newsletter, Zdarksy confirmed that he'll be staying on as the writer of Daredevil at Marvel as well, joking that this "could open up a 'gritty-ninjaesque-white-dude-with-stubble-and-tragedy-on-a-gargoyle-in-the-rain' wormhole in the space-time continuum and destroy all of reality."
Zdarsky continued, "At least we know who is first in line for a Batman/Daredevil crossover now." He's kidding. (Although I'd really like to see that.)
Meanwhile, Jimenez has quickly become one of the most exciting Batman artists of DC's Rebirth and Infinite Frontier eras, making a big splash in Scott Snyder's Justice League before moving on to Batman with James Tynion IV. His horror-tinged work on "The Cowardly Lot" and "Fear State" arcs are must-reads for Batman fans, and it's great to see him back on the book so soon.
"We talked about going darker with the book and he's been all aboard, with some really stunning pages that showcase the tone," Zdarsky said of partnering with Jimenez. "I honestly can't say enough good things about Jorge. He creates beauty at an amazing speed."
The creative team shake-up does come as a little bit of a surprise considering another DC all-star, Joshua Williamson, only just jumped on Batman last November with issue #118. He's currently in the middle of his apparently six-issue run with artist Jorge Morales. The current Batman arc, titled "Abyss," sees Bruce leave Gotham after the events of Tynion's "Fear State" for an international adventure with Batman Inc. Williamson will follow up "Abyss" with the crossover event "Shadow War," which will bring his Batman, Robin, and Deathstroke Inc. books together for a fight with Talia al Ghul and the League of Shadows. With several notable Batman stories already under his belt, including the very fun Batman-Flash crossovers he co-wrote with Tom King a few years ago, it's a bit of a shame to see Williamson's run on Batman end so soon.
"Very excited for what Zdarsky and Jimenez are doing with Batman starting at #125! Two amazing creators who are kicking ass and having fun. It's awesome," Williamson wrote on Twitter after the announcement, teasing that his days in Gotham aren't completely over. "This was ALWAYS the plan. I'm done writing this Batman story, but I'm not done with Batman…"
Williamson is also writing this summer's big Dark Crisis event that is expected to bring big changes to the entire DC line. Dark Crisis #0 arrives on May 7.
Batman #125, written by Zdarsky and drawn by Jimenez, is out on July 5.