Reviews
Zero Sum Game by S.L. Huang Review
What do you get when you add one math genius combatant, an ex-cop seeking the truth, and a shady organization?
Zero Sum Game protagonist Cas Russell is what you might call a specialist in retrieval, among other things. She's really good at what she does, quick with a firearm and has enough moral gray to knock people out left and right. But what really sets her apart from other action anti-heroes is her brain.
Cas can make incredible, complicated mathematical calculations in her head, enough to figure the trajectory of a rock thrown to bounce off something and incapacitate an enemy, or to—most impressively—navigate the L.A. traffic. Jokes aside, her math-based skills make her a deadly foe to anyone who stands in the way of her latest job: rescuing a girl held by the Mexican cartel.
Debut author S. L. Huang wrote a story that resonates with her own education and skills. She is a weapons expert, professional stuntwoman (on Battlestar Galactica no less), and earned a math degree from MIT, so you know her skills are pretty legit. The author did assure me in an interview that she's not as morally deficient as her main character, though I think she appreciated being called a real life badass.
What should have been an easy gig for Cas turns into a multi-faceted conspiracy filled with enough twists and turns to throw you for a loop. Cas becomes unwillingly embroiled in a complicated plot that involves mind control! Or something so close as to be indistinguishable from it. A shady organization catches Cas's attention, especially after they actively target her, and she has to do more than just fetch something for a paying client. The job now requires intel and her own survival.
In Zero Sum Game, we have a selection of main characters who are not easily defined as "good" or "bad." In fact, that's why they are so interesting. Cas makes decisions based on self preservation and getting out of bad situations that often end in collateral damage.
She's also a fun character to follow. Her quips, mostly internal, are humorous. "I had far more bullets than I had patience," Cas narrates as she is temporality slowed on her progress by looters in the city. And you know she's not just saying that.
Cas often works alongside a man named Rio who has infiltrated the cartel and does a lot of shady side jobs similar to Cas. There's one major difference between them: Rio is an actual psychopath. He doesn't feel or have sympathy for anyone, and his alliance with Cas is mainly for practicality. Rio is very scary, and will fillet a person to get information for his cause. But he doesn't go full serial killer because he's also, get this, Christian, which adds a fascinating layer to what could have been a flat character.
We've also got our obvious bad guy with not-such-bad-guy intentions. I can't give a name because that would give too much away, but the antagonist in the story is truly chilling. This person can manipulate anyone just by talking to them, and is the voice behind the organization Cas actively resists. The antagonist has supposedly good intentions behind what they do, and its scary that you as the reader can come away from this book wondering if the antagonist was right all along.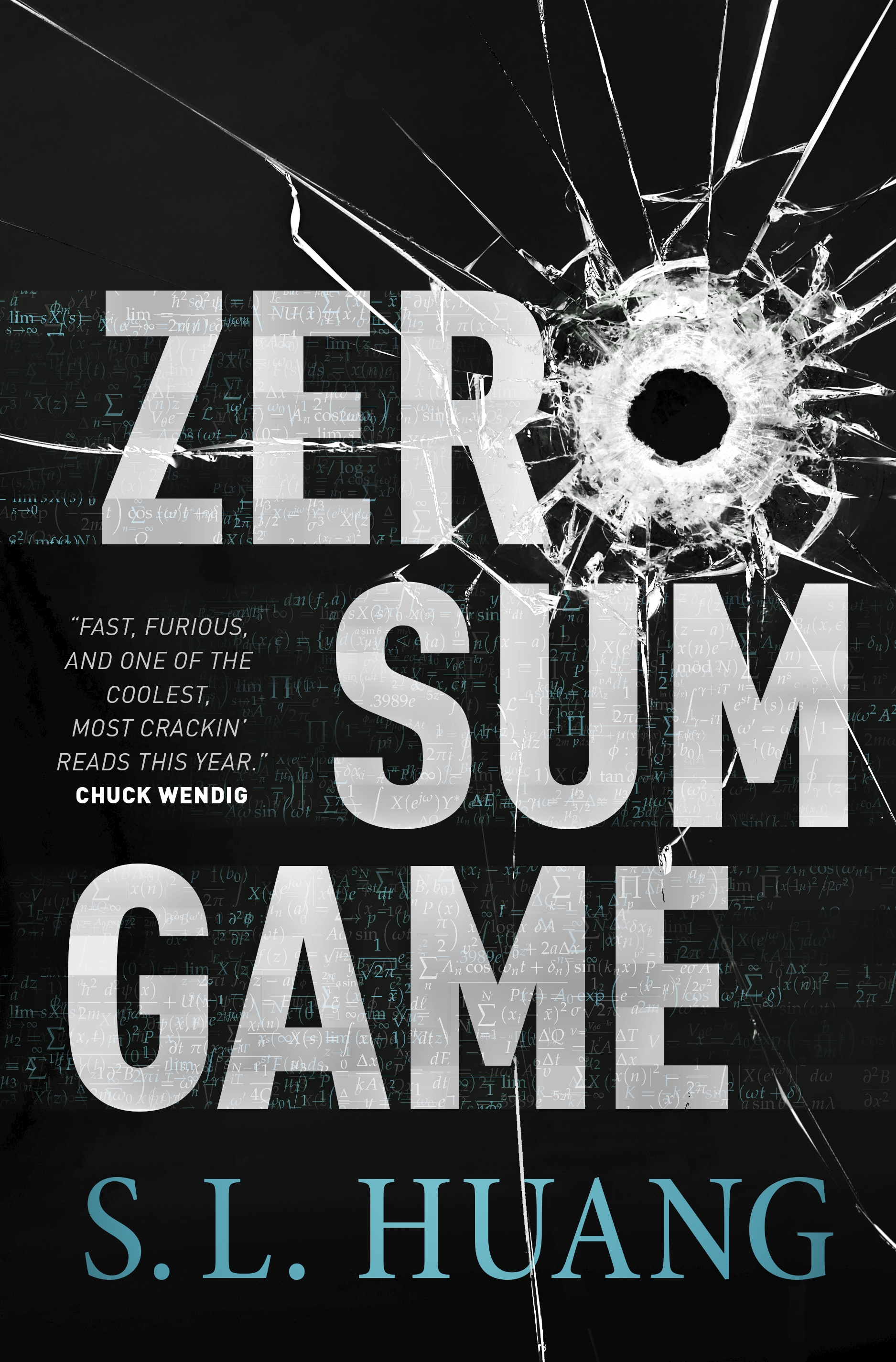 This isn't a straightforward good vs evil story, and there isn't a standard ending to it all either. You are left with the same moral quandaries as the characters. The most complicated math equation in this book has nothing to do with numbers. It's basically "what equals the right choice?"
Zero Sum Game is an accessible read, but it doesn't dumb it down for the reader, either. You can have a Google search bar open and start researching what NP-hard and EXPTIME algorithms are, or you can soldier through and follow the flow of the prose without missing a beat. You don't have to be a math genius to read about one.