Features
Your (Geeky) Fall Book Guide
From Mecha Samurai Empire to The Monster Baru Cormorant, we've got you covered with these nerdy book recommendations.
It's fall! Which means it's time to curl up with a good book. Need some recommendations? We've got you covered with these geeky titles.
From Hank Green's debut novel about a bunch of mysterious alien statues that show up in every city across the planet to Mackenzi Lee's much-anticipated follow-up to The Gentleman's Guide to Vice and Virtue, there's something for every kind of nerdy fiction lover.
(And be sure to read through to the end for special features/interviews with Vengeful author V.E. Schwab and debut author W.L. Goodwater!)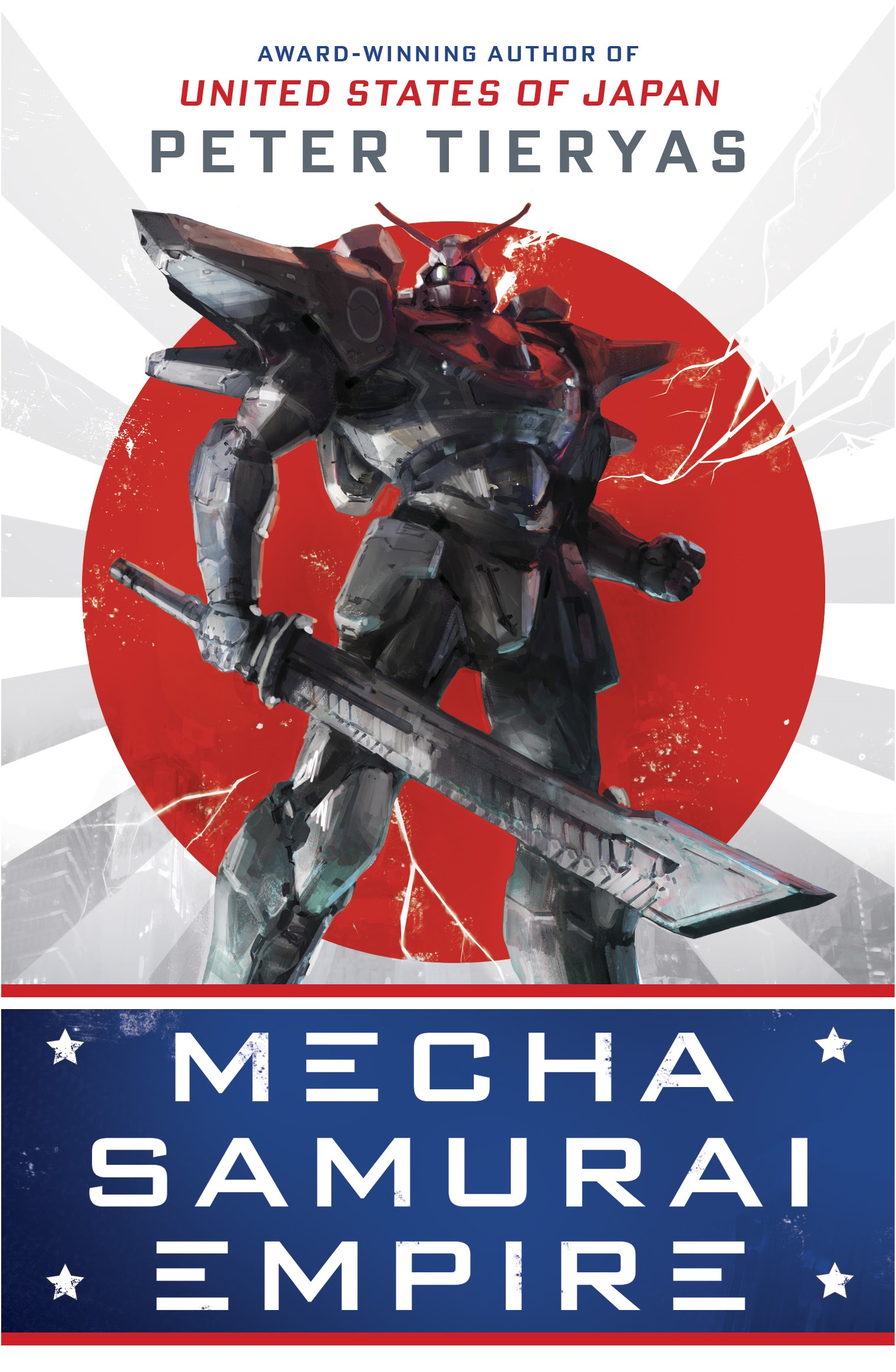 Mecha Samurai Empire by Peter Tieryas, OUT NOW — Ace
Mecha Samurai Empire, set in the same world as The United States of Japan, follows Makoto "Mac" Fujimoto, a young man raised in Japanese-occupied California in a world where Germany and Japan won World War II. Mac dreams of becoming a mecha pilot, but his terrible grades and a botched plan to game the military test stand in the way of entrance into the mecha pilot training program. With tensions rising between the United States of Japan and Nazi Germany, Mac enters the civilian pilot program. What could possibly go wrong?
Read Mecha Samurai Empire by Peter Tieryas
An Absolutely Remarkable Thing by Hank Green, OUT NOW — Dutton
Hank Green's debut novel, An Absolutely Remarkable Thing, is the story of 23-year-old April May, who becomes an overnight celebrity when she stumbles upon a giant sculpture one night and makes a YouTube video with it. It turns out the ten-foot-tall statue wearing samurai armor is one of dozens of its kind, dubbed The Carls, which have mysteriously appeared in cities around the globe. When the video April made goes viral, she is thrown into internet fame and her life and relationships unpredictably change because of it, as she works to understand The Carls and what they want from us.
Read An Absolutely Remarkable Thing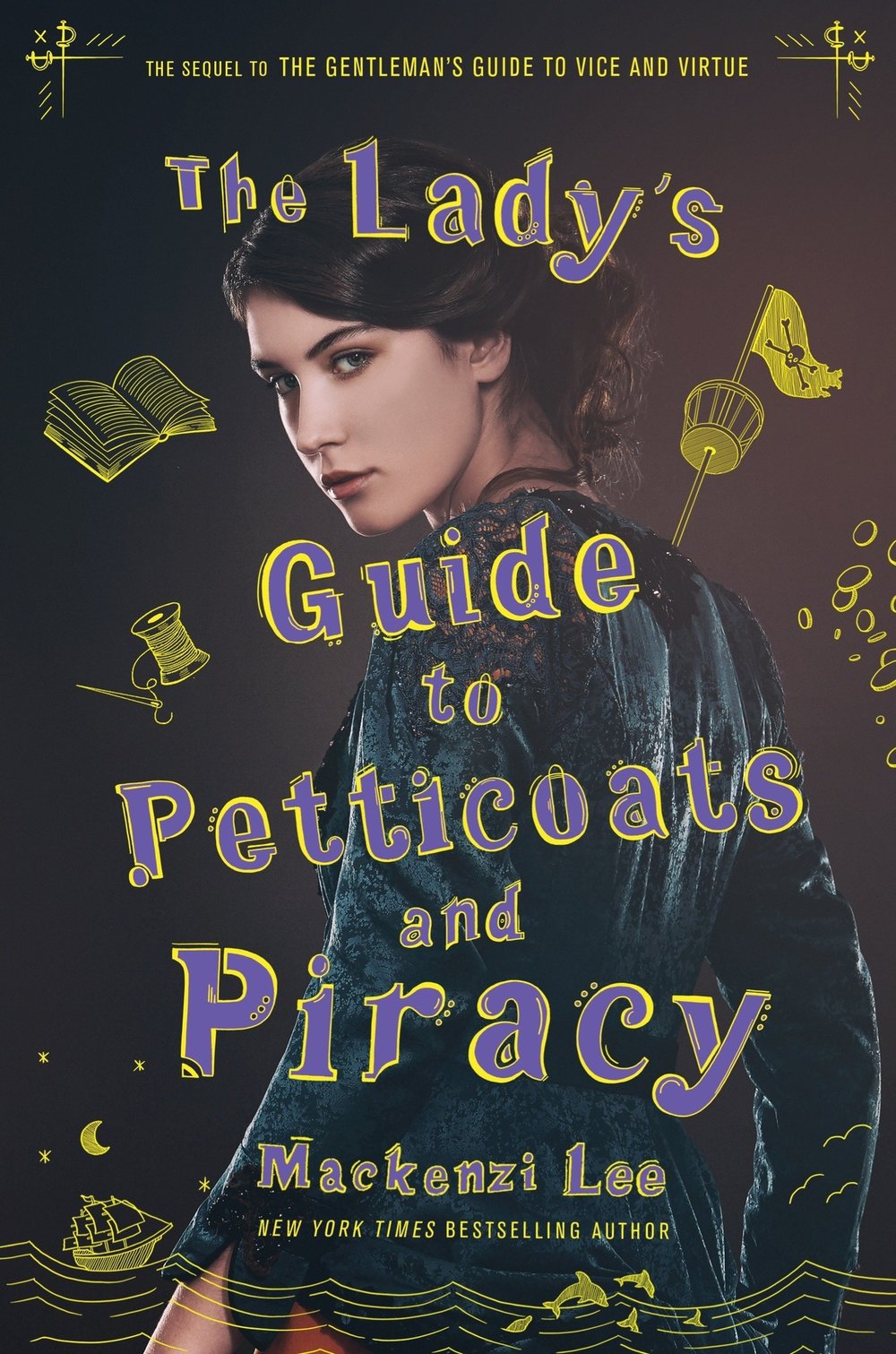 The Lady's Guide to Petticoats and Piracy by Mackenzi Lee, OUT NOW — Katherine Tegan Books
Set a year after Felicity's madcap adventure as a supporting character in The Gentleman's Guide to Vice and Virtue, The Lady's Guide to Petticoats and Piracy finds Felicity back in England, dodging marriage proposals and trying desperately to enroll in medical school. Felicity sets off across the continent once again, accompanied by a mysterious young woman named Sim, an Algerian Muslim who offers to pay Felicity's way in exchange for pretending to be her maid. As you might imagine, Sim has her own perilous quest, one Felicity is pulled into as the two make their way across the European countryside.
Read The Lady's Guide to Petticoats and Piracy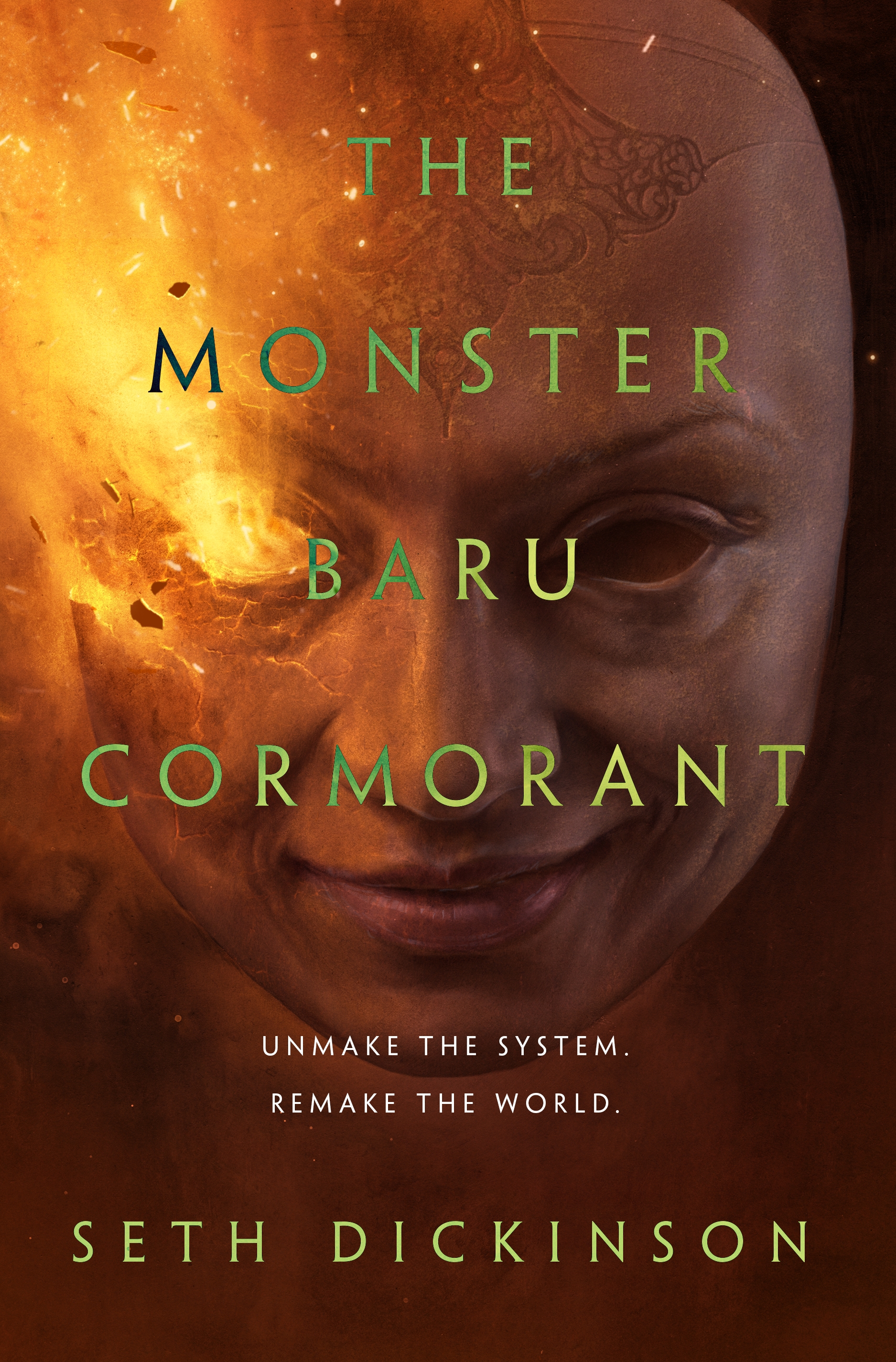 The Monster Baru Cormorant by Seth Dickinson, Oct. 30th — Tor Books
The Monster Baru Cormorant follows Baru Cormorant's continuing journey to destroy the Empire of Masks, the colonizing force that destroyed her home and left her an orphan, from within. Now, Baru Cormorant is the cryptarch Agonist, leading her enemies on a quest for the secret of immortality. When given the power to trigger a war that could spell the end of the Masquerade, Baru Cormorant has some serious choices to make. Will Baru Cormorant use her power to change the system or destroy it?
Read The Monster Baru Cormorant by Seth Dickinson
Further Reading…
A Blade So Black by L.L. McKinney, OUT NOW — ImprintBlood Communion: A Tale of Prince Lestat by Anne Rice, OUT NOW — KnopfPoor Relations by Jo Walton, OUT NOW — Tor BooksAn Easy Death by Charlaine Harris, OUT NOW — Saga PressWildcard by Marie Lu, OUT NOW — PenguinA Spark of White Fire by Sangu Mandanna, OUT NOW — Sky Pony PressExit Strategy: The Murderbot Diaries by Martha Wells, OUT NOW — Tor.comThe Books of Earthsea: The Complete Illustrated Edition by Ursula K. Leguin, October 23rd — Saga PressLies Sleeping by Ben Aaronovitch, November 13 — DAWThe Kingdom of Copper by S.A. Chakraborty, Jan 22, 2019 — HarperVoyager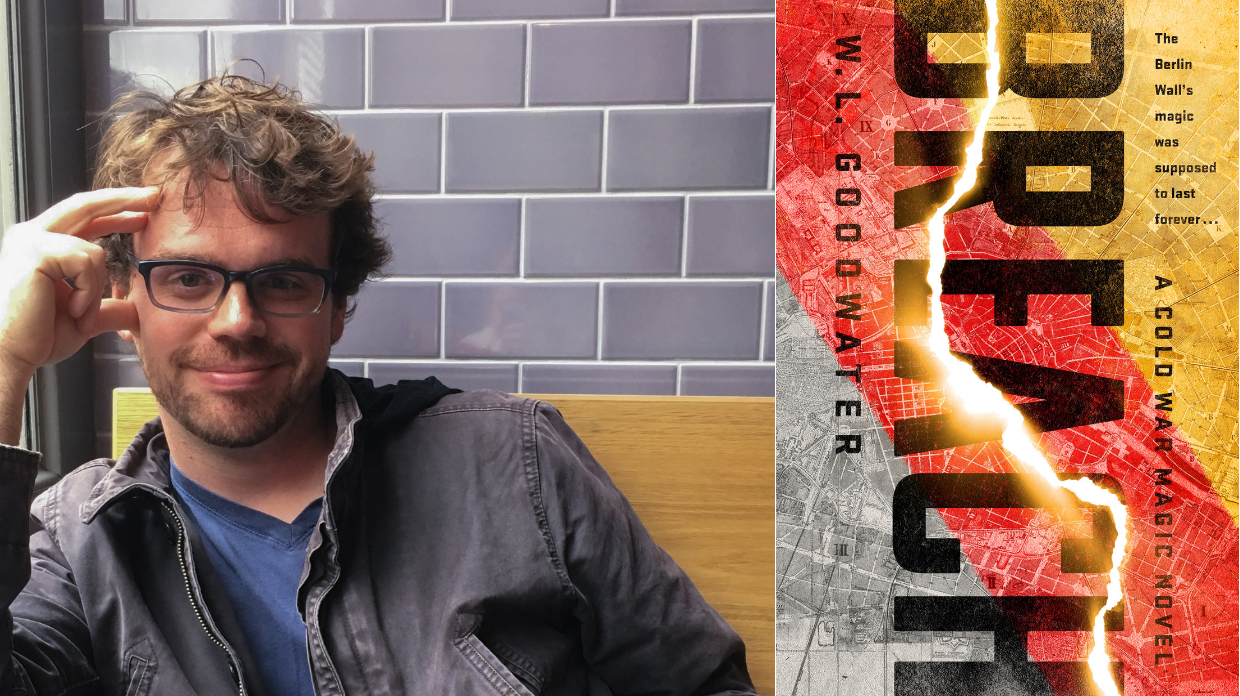 W.L. Goodwater on Breach
The Cold War-era spy genre is enjoying a cultural resurgence, and W.L. Goodwater's alternate history magical spy novel, Breach, is a delightfully supernatural addition.
"Not just in the [Cold War spy] genre, but in reality, we seem to be inching back towards the Cold War," Goodwater tells Den of Geek. "I don't know how quickly fiction is following behind that. Certainly, when I started writing this, with my villains being Nazis and Communist Russia, I didn't realize that it was going to be so modern at the time. But I just think it's a time period that has always drawn people's imagination. The conflicts that come out of there have never really gone away."
Set in an alternate history in which the Berlin Wall was built by Soviet magicians, Breach follows Karen, a young magician with the American Office of Magical Research and Deployment in the 1950s, tasked with investigating a mysterious fracture in the wall.
"[In the real world], the Berlin Wall doesn't appear until the '60s in its full form," says Goodwater of the '50s setting. "There were blockades and stuff like that, but the concrete wall doesn't come until the '60s, but in the world of Breach, there are other reasons for the Berlin Wall to exist that are directly tied to the war. So I wanted to set it in a time where the wounds of the war are a little bit more fresh because it directly ties into why the wall is there and what it's really about."
Breach hits bookshelves on November 6th.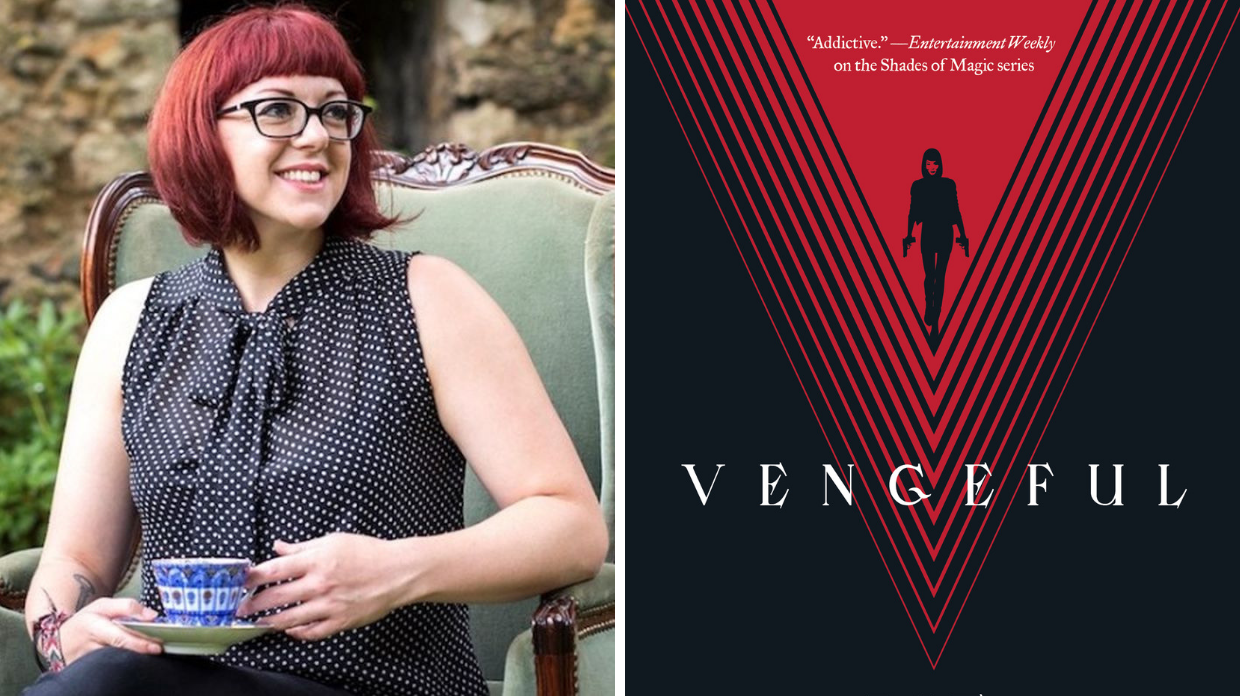 V.E. Schwab On Vengeful
When V.E. Schwab published Vicious five years ago, the story of two friends-turned-archenemies who discover the key to creating superhuman abilities lies in death, the world was in a very different place. Vengeful, Vicious' sequel, is "a 2018 reaction to a 2013 novel," says the author.
"Vicious is a highly masculine book about toxic masculinity, about identity and obsession, love and hate and friendship and rivalry," Schwab says. "Vengeful is a book about all of that and about the ways that women are stripped of, and re-take power in the world."
Those themes most obviously manifest in new character Marcella Riggins, an ex-mob wife who becomes an ExtraOrdinary person (EO) when her husband tries to burn down the house with her inside of it.
"Obviously she doesn't die," says Schwab, "and she comes back with the ability to ruin anything she touches."
Marcella is the leader of a new villain troupe that also includes June, an EO who has the power to act as a "living voodoo doll," says Schwab. June can avoid injury by "wearing other people." If she is hurt while "wearing" someone else, it is that other person who endures the pain.
Marcella and June face off against Vicious protagonist Victor Vale, who, five years on, isdealing with the increasingly-damaging repercussions of the second, longer death he endured at the end of Vicious. As Victor looks for a cure for his condition and works to keep his found family together, Marcella plots to use Victor's greatest weakness against him: Eli Ever.
"Victor in Vicious is an exercise in taking control," Schwab says. "The whole book is essentially him executing a plan for revenge on Eli. Vengeful is about him losing control."
Vengeful is out now. Read our full review here. And read more from our interview with V.E. Schwab here.
Join the Den of Geek Book Club for speculative fiction discussion, book giveaways, and exclusive author interviews.
Kayti Burt is a staff editor covering books, TV, movies, and fan culture at Den of Geek. Read more of her work here or follow her on Twitter @kaytiburt.
Read and download the Den of Geek NYCC 2018 Special Edition Magazine right here!