Features
Win a Complete Set of S.M. Stirling's Change Series!
We're giving away every single book in The Change series (including the new one!) to one lucky winner...
S.M. Stirling's Change series is coming to an end next week with The Sky-Blue Wolves. The final book in the 15-installment series about a generation of people who are forced to adapt to a post-apocalyptic, technology-less world after "The Change" comes out on November 13th and, in celebration, we're giving away an entire set of the series, including The Sky-Blue Wolves!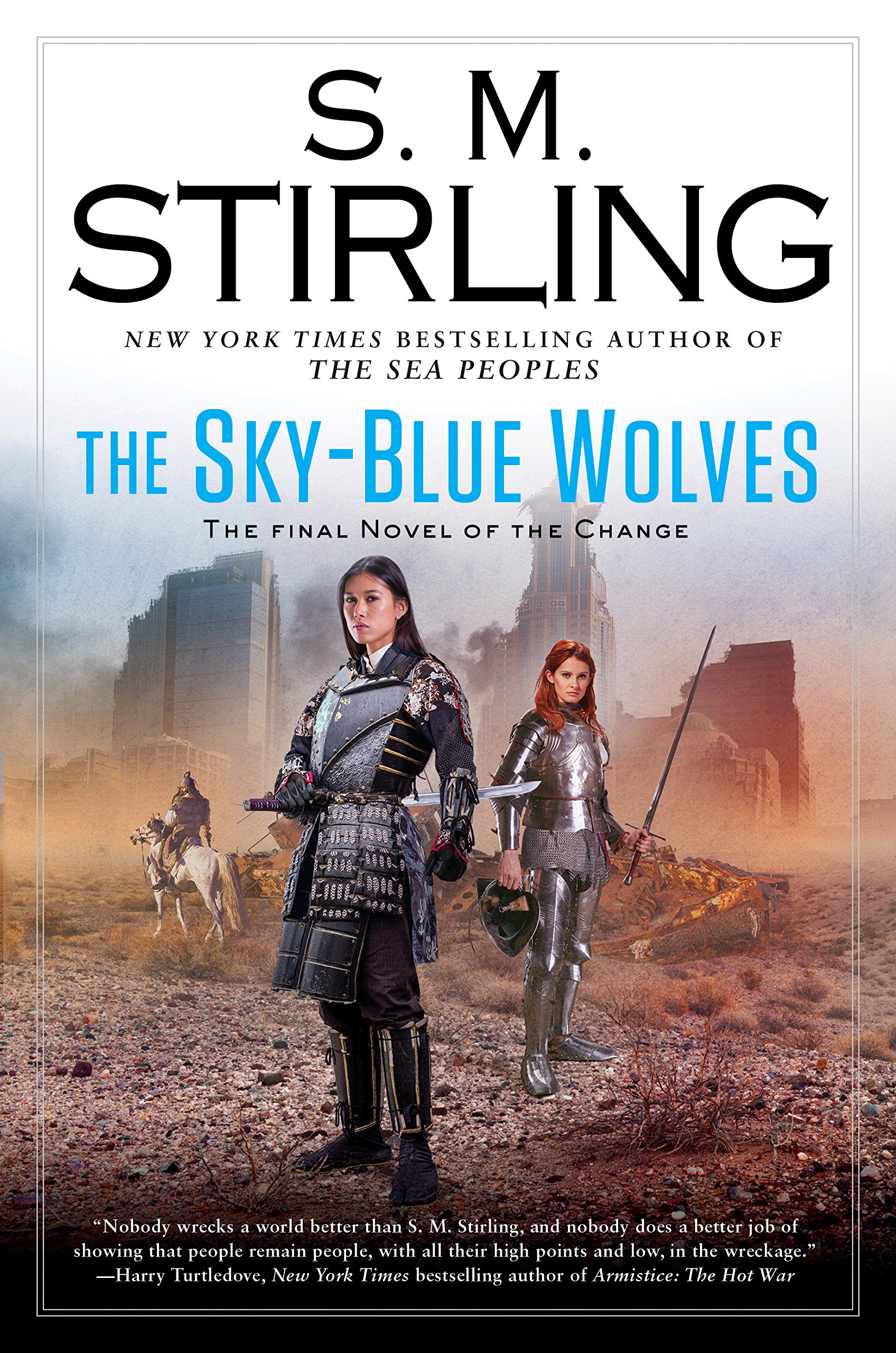 Here's the full synopsis for The Sky-Blue Wolves:
Two generations after the Change, Crown Princess Órlaith struggles to preserve the hard-won peace her father brought to Montival–the former western United States. But the Change opened many doors, and through them powers strong and strange and terrible walk once more among humankind. 

With her fire-forged friend and ally, Japanese Empress Reiko, Órlaith must take up her sword to stop the spread of the mad malignancy behind the Yellow Raja, who has imprisoned her brother Prince John. And from the emerging superpower of Mongolia, the Sky-Blue Wolves of the High Steppe ride once more beneath the banner of Genghis Khan–the thunder of their hooves resounding across a world in turmoil.
Entry for the giveaway is simple:
– Join the Den of Geek Book Club over on Goodreads.
– Comment in one of the discussion threads, and be sure to mention you're there for the S.M. Stirling giveaway!
Unfortunately, only readers who reside in the United States qualify for this contest. Final entries will be accepted Tuesday, November 13th! One (1) winner will be drawn at random and contacted via Goodreads message. Good luck!
Pre-order The Sky-Blue Wolves now. And stay tuned for a guest post from S.M. Stirling himself!
Kayti Burt is a staff editor covering books, TV, movies, and fan culture at Den of Geek. Read more of her work here or follow her on Twitter @kaytiburt.