Features
Top New Young Adult Books in May 2021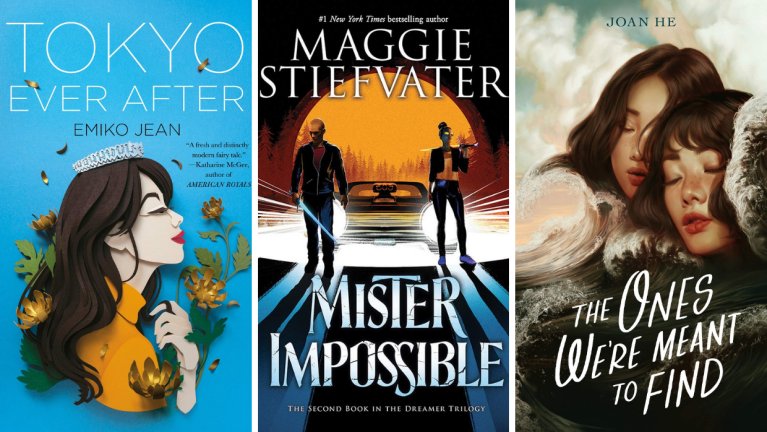 Find romance and adventure in this month's most buzz-worthy YA reads.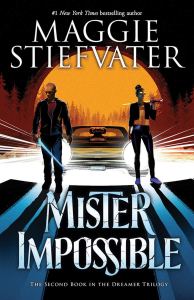 Mister Impossible by Maggie Stiefvater
Type: Novel
Publisher: Scholastic Press
Release date: May 18
Den of Geek says: Stiefvater's wildly popular magical realism niche has just grown since the beginning of the The Raven Boys series. The second in the follow-up series, Mister Impossible follows a group of characters in a world where dreams have power.
Publisher's summary: Something is happening to the source of the dreamers' power. It is blocked. Diminished. Weak. If it goes away entirely, what will happen to the dreamers and those who depend on them?
Ronan Lynch isn't planning to wait and find out. Backed by his mentor, Bryde, he is ready to do what needs to be done to save the dreamers and the dreamed . . . even if it takes him far from his family and the boy he loves.
Jordan Hennessy knows she will not survive if the dreaming fails. So she plunges into a dark underworld in order to find an object that may sustain her.
Carmen Farooq-Lane is afraid of the dreamers — which is why she's agreed to hunt them down. The closer she gets, though, the more complicated her feelings become. Will the dreamers destroy the world . . . or will the world be destroyed trying to eliminate the dreamers?
In the remarkable second book of The Dreamer Trilogy, Maggie Stiefvater pushes her characters to their limits — and shows what happens when they start to break.
Buy Mister Impossible by Maggie Stiefvater.
The Ones We're Meant to Find by Joan He
Type: Novel
Publisher: Roaring Brook Press
Release date: May 4
Den of Geek says: A gorgeous cover heralds this tory of sisterly love and environmental disaster.
Publisher's summary: Cee has been trapped on an abandoned island for three years and seventeen days without any recollection of how she arrived, or memories from her life prior. All she knows is that somewhere out there, beyond the horizon, she has a sister named Kay. Determined to find her, Cee devotes her days to building a boat from junk parts scavenged inland, doing everything in her power to survive until the day she gets off the island and reunites with her sister.
In a world apart, 16-year-old STEM prodigy Kasey Mizuhara is also living a life of isolation. The eco-city she calls home is one of eight levitating around the world, built for people who protected the planet―and now need protecting from it. With natural disasters on the rise due to climate change, eco-cities provide clean air, water, and shelter. Their residents, in exchange, must spend at least a third of their time in stasis pods, conducting business virtually whenever possible to reduce their environmental footprint. While Kasey, an introvert and loner, doesn't mind the lifestyle, her sister Celia hated it. Popular and lovable, Celia much preferred the outside world. But no one could have predicted that Celia would take a boat out to sea, never to return.
Now it's been three months since Celia's disappearance, and Kasey has given up hope. Logic says that her sister must be dead. But as the public decries her stance, she starts to second guess herself and decides to retrace Celia's last steps. Where they'll lead her, she does not know. Her sister was full of secrets. But Kasey has a secret of her own.
Buy The Ones We're Meant to Find by Joan He.
Tokyo Ever After by Emiko Jean
Type: Novel
Publisher: Flatiron Books
Release date: May 14
Den of Geek says: We take a brief turn away from science fiction/fantasy to a different kind of fantasy. This quirky novel of a secret princess in the real world hits the same glamorous notes as Crazy Rich Asians.
Publisher's summary: Izumi Tanaka has never really felt like she fit in—it isn't easy being Japanese American in her small, mostly white, northern California town. Raised by a single mother, it's always been Izumi—or Izzy, because "It's easier this way"—and her mom against the world. But then Izumi discovers a clue to her previously unknown father's identity…and he's none other than the Crown Prince of Japan. Which means outspoken, irreverent Izzy is literally a princess.
In a whirlwind, Izumi travels to Japan to meet the father she never knew and discover the country she always dreamed of. But being a princess isn't all ball gowns and tiaras. There are conniving cousins, a hungry press, a scowling but handsome bodyguard who just might be her soulmate, and thousands of years of tradition and customs to learn practically overnight.
Izumi soon finds herself caught between worlds, and between versions of herself—back home, she was never "American" enough, and in Japan, she must prove she's "Japanese" enough. Will Izumi crumble under the weight of the crown, or will she live out her fairy tale, happily ever after?