Features
Top New Fantasy Books in July 2021
Fantasy novels provide escape, new perspectives, and some of the most inventive and diverse work happening in genre spaces today. Take a look at what's coming up in July 2021 …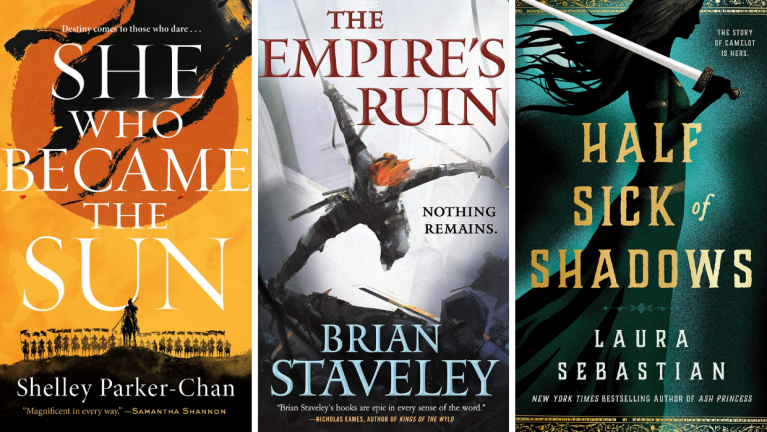 Fantasy novels provide escape, new perspectives and some of the most inventive and diverse work happening in genre spaces today. Take a look at what's coming up in July 2021 …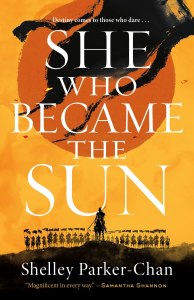 She Who Became the Sun by Shelley Parker-Chan
Type: Novel
Publisher: Tor Books
Release date: July 20
Den of Geek says: Blending a little bit of magic with historical intrigue, this novel has garnered praise from the likes of Samantha Shannon (The Priority of the Orange Tree) and A. K. Larkwood (The Unspoken Name). If it's anything like those it'll be a hefty but easy-to-read epic.
Publisher's summary: "I refuse to be nothing…"
In a famine-stricken village on a dusty yellow plain, two children are given two fates. A boy, greatness. A girl, nothingness…
In 1345, China lies under harsh Mongol rule. For the starving peasants of the Central Plains, greatness is something found only in stories. When the Zhu family's eighth-born son, Zhu Chongba, is given a fate of greatness, everyone is mystified as to how it will come to pass. The fate of nothingness received by the family's clever and capable second daughter, on the other hand, is only as expected.
When a bandit attack orphans the two children, though, it is Zhu Chongba who succumbs to despair and dies. Desperate to escape her own fated death, the girl uses her brother's identity to enter a monastery as a young male novice. There, propelled by her burning desire to survive, Zhu learns she is capable of doing whatever it takes, no matter how callous, to stay hidden from her fate.
After her sanctuary is destroyed for supporting the rebellion against Mongol rule, Zhu takes the chance to claim another future altogether: her brother's abandoned greatness.
Buy She Who Became the Sun by Shelley Parker-Chan.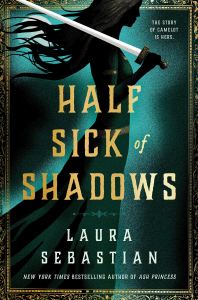 Half Sick of Shadows by Laura Sebastian
Type: Novel
Publisher: Ace
Release date: July 6
Den of Geek says: Fans of adaptations and retellings could do worse than this lush-looking Arthurian tale. Elaine, a half-sister of Arthur in the legends, adds a new perspective on the ancient heroes and villains.
Publisher's summary: Everyone knows the legend. Of Arthur, destined to be a king. Of the beautiful Guinevere, who will betray him with his most loyal knight, Lancelot. Of the bitter sorceress, Morgana, who will turn against them all. But Elaine alone carries the burden of knowing what is to come–for Elaine of Shalott is cursed to see the future.
On the mystical isle of Avalon, Elaine runs free and learns of the ancient prophecies surrounding her and her friends–countless possibilities, almost all of them tragic.
When their future comes to claim them, Elaine, Guinevere, Lancelot, and Morgana accompany Arthur to take his throne in stifling Camelot, where magic is outlawed, the rules of society chain them, and enemies are everywhere. Yet the most dangerous threats may come from within their own circle.
As visions are fulfilled and an inevitable fate closes in, Elaine must decide how far she will go to change destiny–and what she is willing to sacrifice along the way.
The Empire's Ruin by Brian Staveley
Type: Novel
Publisher: Tor Books
Release date: July 6

Den of Geek says: Popular epic fantasy writer Staveley begins a new series in his established Chronicle of the Unhewn Throne universe. There are "giant war hawks"!!!
Publisher's summary: The Annurian Empire is disintegrating. The advantages it used for millennia have fallen to ruin. The ranks of the Kettral have been decimated from within, and the kenta gates, granting instantaneous travel across the vast lands of the empire, can no longer be used.
In order to save the empire, one of the surviving Kettral must voyage beyond the edge of the known world through a land that warps and poisons all living things to find the nesting ground of the giant war hawks. Meanwhile, a monk turned con-artist may hold the secret to the kenta gates.
But time is running out. Deep within the southern reaches of the empire and ancient god-like race has begun to stir.
What they discover will change them and the Annurian Empire forever. If they can survive.