Features
Top New Fantasy Books in August 2021
Magic and adventure await in this month's new fantasy book releases ...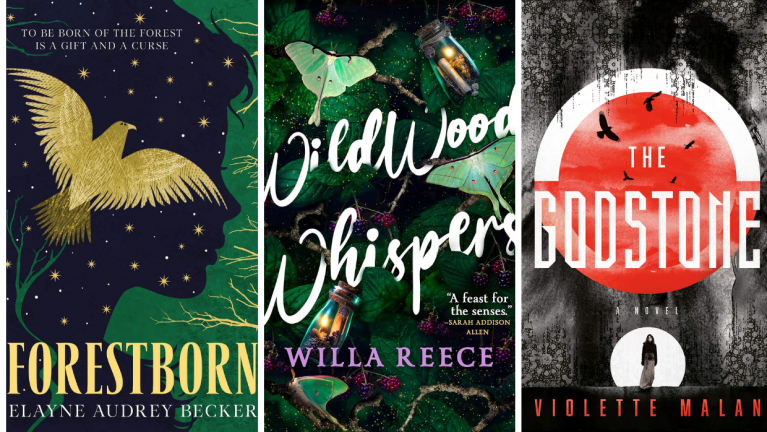 Magic and adventure await in this month's new fantasy book releases …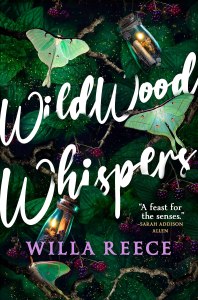 Wildwood Whispers by Willa Reece
Type: Novel
Publisher: Redhook
Release date: Aug. 17
Den of Geek says: We're big fans of stories about the magic of nature or magic that's connected, whether scientifically or in a more arcane manner, to the world around it. This book looks rooted in place and a little bit spooky.
Publisher's summary: At the age of eleven, Mel Smith's life found its purpose when she met Sarah Ross. Ten years later, Sarah's sudden death threatens to break her. To fulfill a final promise to her best friend, Mel travels to an idyllic small town nestled in the Appalachian Mountains. Yet Morgan's Gap is more than a land of morning mists and deep forest shadows.

There are secrets that call to Mel, in the gaze of the gnarled and knowing woman everyone calls Granny, in a salvaged remedy book filled with the magic of simple mountain traditions, and in the connection she feels to the Ross homestead and the wilderness around it.
With every taste of sweet honey and tart blackberries, the wildwood twines further into Mel's broken heart. But a threat lingers in the woods—one that may have something to do with Sarah's untimely death and that has now set its sight on Mel.
The wildwood is whispering. It has secrets to reveal—if you're willing to listen . . .
Buy Wildwood Whispers by Willa Reece.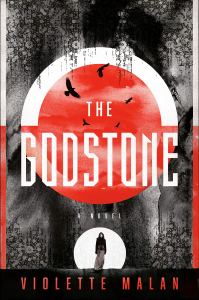 The Godstone by Violette Malan
Type: Novel
Publisher: DAW
Release date: Aug. 3
Den of Geek says: Epic fantasy can sometimes feel repetitive, with warring kings aplenty. This debut sets itself apart with focusing on a healer instead of a noble and describing the McGuffin as "possibly sentient."
Publisher's summary: Fenra Lowens has been a working Practitioner, using the magic of healing ever since she graduated from the White Court and left the City to live in the Outer Modes. When one of her patients, Arlyn Albainil, is summoned to the City to execute the final testament of a distant cousin, she agrees to help him. Arlyn suspects the White Court wants to access his cousin's Practitioner's vault. Arlyn can't ignore the summons: he knows the vault holds an artifact so dangerous he can't allow it to be freed.
Fenra quickly figures out that there is no cousin, that Arlyn himself is the missing Practitioner, the legendary Xandra Albainil, rumored to have made a Godstone with which he once almost destroyed the world. Sealing away the Godstone left Arlyn powerless and ill, and he needs Fenra to help him deal with the possibly sentient artifact before someone else finds and uses it.
Along the way they encounter Elvanyn Karamisk, an old friend whom Arlyn once betrayed. Convinced that Arlyn has not changed, and intends to use Fenra to recover the Godstone and with it all his power, Elvanyn joins them to keep Fenra safe and help her destroy the artifact.
Buy The Godstone by Violette Malan.
Forestborn by Elayne Audrey Becker
Type: Novel
Publisher: Tor Teen
Release date: Aug. 31
Den of Geek says: While billed as for teens, the world-building and high stakes in this adventure looks sturdy enough to stand up next to this month's adult fantasy.
Publisher's summary: Rora is a shifter, as magical as all those born in the wilderness―and as feared. She uses her abilities to spy for the king, traveling under different guises and listening for signs of trouble.
When a magical illness surfaces across the kingdom, Rora uncovers a devastating truth: Finley, the young prince and her best friend, has caught it, too. His only hope is stardust, the rarest of magical elements, found deep in the wilderness where Rora grew up―and to which she swore never to return.
But for her only friend, Rora will face her past and brave the dark, magical wood, journeying with her brother and the obstinate, older prince who insists on coming. Together, they must survive sentient forests and creatures unknown, battling an ever-changing landscape while escaping human pursuers who want them dead. With illness gripping the kingdom and war on the horizon, Finley's is not the only life that hangs in the balance.