Features
Top New Fantasy Books in May 2020
Here are the best new fantasy books in May 2020.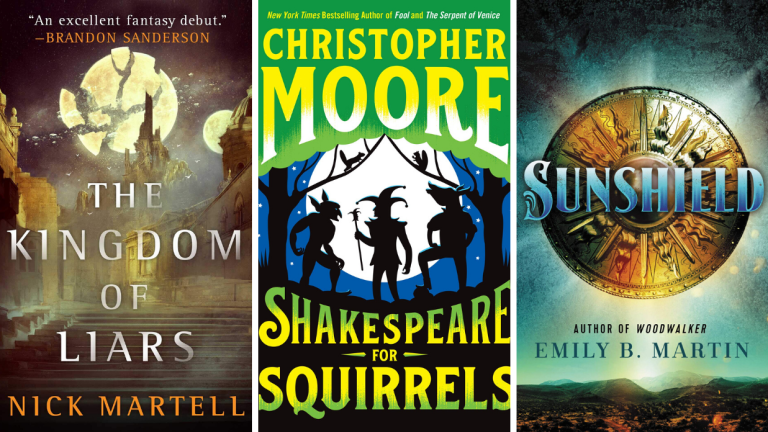 There's so much to look forward to in our speculative fiction future. Here are some of the fantasy books we're most excited about and/or are currently consuming…
Join the Den of Geek Book Club!
Top New Fantasy Fiction in May 2020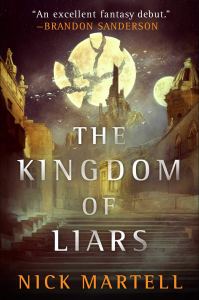 The Kingdom of Liars by Nick Martell
Type: Novel
Publisher: Gallery / Saga Press
Release date: May 5
Den of Geek says: Magic has to have a cost. That's one of the basic rules of fantasy writing, and this military fantasy novel takes that in a new direction with the cost of magic being memory. You have a lot to live up to if your narrator claims to tell " the greatest story ever told" in the first line.
Publisher's summary: Michael is branded a traitor as a child because of the murder of the king's nine-year-old son, by his father David Kingman. Ten years later on Michael lives a hardscrabble life, with his sister Gwen, performing crimes with his friends against minor royals in a weak attempt at striking back at the world that rejects him and his family.
In a world where memory is the coin that pays for magic, Michael knows something is there in the hot white emptiness of his mind. So when the opportunity arrives to get folded back into court, via the most politically dangerous member of the kingdom's royal council, Michael takes it, desperate to find a way back to his past. He discovers a royal family that is spiraling into a self-serving dictatorship as gun-wielding rebels clash against magically trained militia.
What the truth holds is a set of shocking revelations that will completely change the Hollows, if Michael and his friends and family can survive long enough to see it.
Buy The Kingdom of Liars by Nick Martell on Amazon.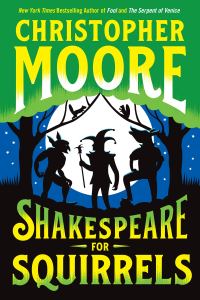 Shakespeare for Squirrels by Christopher Moore
Type: Novel
Publisher: William Morrow
Release date: May 12
Den of Geek says: You might know by now whether you like Moore's sense of humor. His goofy fantasy books are popular and reliable. A funny take on Shakespeare might be exactly what you need in self-isolation. And if you're not familiar with Moore, the summary's mention of "his sidekick, Drool, and pet monkey, Jeff" will probably tell you whether you'll get a laugh out of this or not.
Publisher's summary: Set adrift by his pirate crew, Pocket of Dog Snogging—last seen in The Serpent of Venice—washes up on the sun-bleached shores of Greece, where he hopes to dazzle the Duke with his comedic brilliance and become his trusted fool.
But the island is in turmoil. Egeus, the Duke's minister, is furious that his daughter Hermia is determined to marry Demetrius, instead of Lysander, the man he has chosen for her. The Duke decrees that if, by the time of the wedding, Hermia still refuses to marry Lysander, she shall be executed . . . or consigned to a nunnery. Pocket, being Pocket, cannot help but point out that this decree is complete bollocks, and that the Duke is an egregious weasel for having even suggested it. Irritated by the fool's impudence, the Duke orders his death. With the Duke's guards in pursuit, Pocket makes a daring escape.
He soon stumbles into the wooded realm of the fairy king Oberon, who, as luck would have it, IS short a fool. His jester Robin Goodfellow—the mischievous sprite better known as Puck—was found dead. Murdered. Oberon makes Pocket an offer he can't refuse: he will make Pocket his fool and have his death sentence lifted if Pocket finds out who killed Robin Goodfellow. But as anyone who is even vaguely aware of the Bard's most performed play ever will know, nearly every character has a motive for wanting the mischievous sprite dead.
With too many suspects and too little time, Pocket must work his own kind of magic to find the truth, save his neck, and ensure that all ends well.
A rollicking tale of love, magic, madness, and murder, Shakespeare for Squirrels is a Midsummer Night's noir—a wicked and brilliantly funny good time conjured by the singular imagination of Christopher Moore.
Buy Shakespeare for Squirrels by Christopher Moore on Amazon.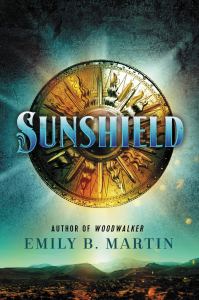 Sunshield by Emily B. Martin
Type: Novel
Publisher: Harper Voyager
Release date: May 26
Den of Geek says: I'll be honest, it's a slow month for fantasy. I was tempted to recommend Age of Empyre by Michael Sullivan, but at #6 in a series, even the cool dragon on the cover can't fly over the barrier of entry. Instead I'll take a risk on Sunshield, a standalone tale of desolate landscapes and a cutthroat court. A bandit finds herself involved in political upheaval, and might be able to take her "steal from the rich and give to the poor" work ethic to a higher level.
Publisher's summary: The desolate canyons of Alcoro—and the people desperate enough to hide there—couldn't be more different from the opulent glass palace and lush forests of Moquoia. But the harsh desert and gleaming court are linked through their past, present, and future: a history of abductions in the desert to power Moquoia's quarries and factories, and a bleak, inhumane future built on the sweat and sacrifice of these bond laborers.
But events unfolding in the present could change everything. In the desert, outlaw Lark—known to most as the Sunshield Bandit—has built a name for herself attacking slavers' wagons and freeing the captives inside. But while she shakes the foundation of Moquoia's stratified society, she also has to fight to protect her rescuees—and herself—from the unforgiving world around them.
In the Moquoian court, young ambassador Veran hopes to finally make his mark by dismantling the unjust labor system, if he can navigate the strict hierarchy and inexplicable hostility of the prince.
And caught in the middle of it all, Tamsin is trapped within four walls, the epicenter of a secret political coup to overthrow the Moquoian monarchy and perpetuate the age-old system of injustice.
Separated by seas of trees and sand, the outlaw, the diplomat, and the prisoner are more connected than anyone realizes. Their personal fates might just tip the balance of power in the Eastern World—if that very power doesn't destroy them first.
Buy Sunshield by Emily B. Martin.
Top New Fantasy Books in April 2020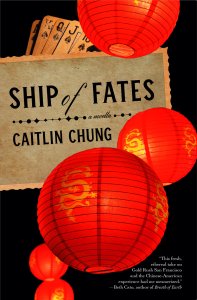 Ship of Fates by Caitlin Chung
Type: Novella
Publisher: Lanternfish Press
Release date: April 21
Den of Geek says: An atmospheric "fairy tale" of San Francisco, this novella looks like a mesmerizing glimpse into the immigrant experience, touched with magic.

Publisher's Summary: In the gridlocked harbor of San Francisco's Barbary Coast, a ship hung with red paper lanterns draws crowds eager to gamble and drink. Aboard this red-lit ship, the fates of two young women will be altered irrevocably and tied forever to that of an ancient lighthouse keeper who longs to be free. Set against the backdrop of Gold Rush-era San Francisco's Chinese immigrant community, Ship of Fates is a coming-of-age fairy tale that stretches across generations.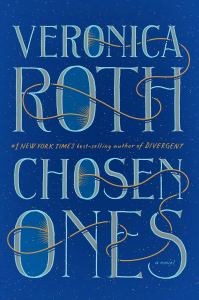 Chosen Ones by Veronica Roth
Type: Novel
Publisher: John Joseph Adams/Houghton Mifflin Harcourt
Release date: April 7
Den of Geek says: Veronica Roth was part of the largest wave of YA dystopias with Divergent. Her first novel for adults is a look at what happens after the teen heroes have won the war; potentially interesting commentary from a staple of the genre she's now becoming more playful with.

Publisher's Summary: Fifteen years ago, five ordinary teenagers were singled out by a prophecy to take down an impossibly powerful entity wreaking havoc across North America. He was known as the Dark One, and his weapon of choice—catastrophic events known as Drains—leveled cities and claimed thousands of lives. Chosen Ones, as the teens were known, gave everything they had to defeat him.
After the Dark One fell, the world went back to normal . . . for everyone but them. After all, what do you do when you're the most famous people on Earth, your only education was in magical destruction, and your purpose in life is now fulfilled?
Of the five, Sloane has had the hardest time adjusting. Everyone else blames the PTSD—and her huge attitude problem—but really, she's hiding secrets from them . . . secrets that keep her tied to the past and alienate her from the only four people in the world who understand her.
On the tenth anniversary of the Dark One's defeat, something unthinkable happens: one of the Chosen Ones dies. When the others gather for the funeral, they discover the Dark One's ultimate goal was much bigger than they, the government, or even prophecy could have foretold—bigger than the world itself.
And this time, fighting back might take more than Sloane has to give.
Buy Chosen Ones by Veronica Roth on Amazon.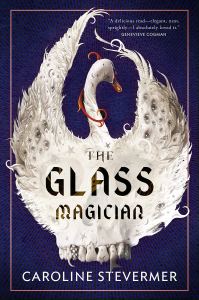 The Glass Magician by Caroline Stevermer
Type: Novel
Publisher: Tor Books
Release date: April 7
Den of Geek says: People who can shapeshift into animals and the gilded wealth of the 1900s New York makes for a potentially interesting texture. Add in stage magic, and there's a lot going on in this coming-of-age fantasy.

Publisher's Summary: New York 1905―The Vanderbilts. The Astors. The Morgans. They are the cream of society―and they own the nation on the cusp of a new century.

Thalia Cutler doesn't have any of those family connections. What she does know is stage magic and she dazzles audiences with an act that takes your breath away.

That is, until one night when a trick goes horribly awry. In surviving she discovers that she can shapeshift, and has the potential to take her place among the rich and powerful.

But first, she'll have to learn to control that power…before the real monsters descend to feast.
Buy The Glass Magician by Caroline Stevermer on Amazon.
Top New Fantasy Books in March 2020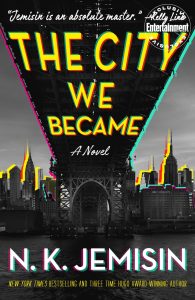 The City We Became by N.K. Jemisin
Type: Novel
Publisher: Hachette Book Group
Release Date: 3/24

Den of Geek Says: N.K. Jemisin's Broken Earth trilogy slammed into the books world like an earthquake with its lush, brutal prose and finely-drawn characters. Her next book, based on one of her short stories, begins a trilogy that is sure to feature thoroughly researched and thoroughly imaginative world-building in an eldritch fantasy New York City.
Publisher's Summary: Every great city has a soul. Some are as ancient as myths, and others are as new and destructive as children. New York City? She's got six.
But every city also has a dark side. A roiling, ancient evil stirs in the halls of power, threatening to destroy the city and her six newborn avatars unless they can come together and stop it once and for all.
Buy The City We Became on Amazon.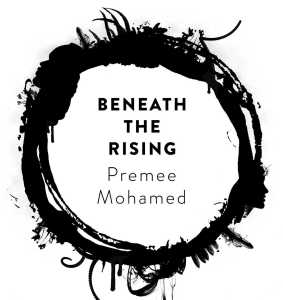 Beneath the Rising by Premee Mohamed
Type: Novel
Publisher: Solaris
Release date: March 3

Den of Geek says: Premee Mohamed's funny, goopy writing has been on our radar since her time travel camping trip-gone-wrong story "More Tomorrow." Her short stories continue to dazzle with creative, sometimes frightening, science fiction and fantasy. One of the most recent, "The Redoubtables," creates a palpable atmosphere of paranoia and threat. Her first traditionally published novel, "Beneath the Rising," promises more monsters and heart.

Publisher's Summary: All the Birds in the Sky meets Lovecraft Country in this whimsical coming-of-age story about two kids in the middle of a war of eldritch horrors from outside spacetime…
Nick Prasad and Joanna "Johnny" Chambers have been friends since childhood. She's rich, white, and a genius; he's poor, brown, and secretly in love with her.
But when Johnny invents a clean reactor that could eliminate fossil fuels and change the world, she awakens the primal, evil Ancient ones set on subjugating humanity.
From the oldest library in the world to the ruins of Nineveh, hunted at every turn, they need to trust each other completely to survive…
Buy Beneath the Rising on Amazon.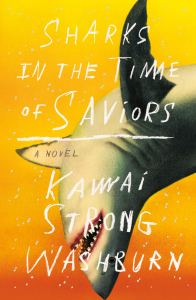 Sharks in the Time of Saviors by Kawai Strong Washburn
Type: Novel
Publisher: MCD
Release date: March 3

Den of Geek says: More magically-flavored literary fiction than outright fantasy, Sharks in the Time of Saviors nevertheless mixes the magical and the real in a story about family. I was drawn by praise from award-winning author Tommy Orange, and intrigued by the idea of a story soaked in legends intersecting with the real-life problems of a Hawaiian family who may or may not have encountered magic.

Publisher's Summary: In 1995 Kailua-Kona, Hawaii, on a rare family vacation, seven-year-old Nainoa Flores falls overboard a cruise ship into the Pacific Ocean. When a shiver of sharks appears in the water, everyone fears for the worst. But instead, Noa is gingerly delivered to his mother in the jaws of a shark, marking his story as the stuff of legends.
Nainoa's family, struggling amidst the collapse of the sugarcane industry, hails his rescue as a sign of favor from ancient Hawaiian gods–a belief that appears validated after he exhibits puzzling new abilities. But as time passes, this supposed divine favor begins to drive the family apart: Nainoa, working now as a paramedic on the streets of Portland, struggles to fathom the full measure of his expanding abilities; further north in Washington, his older brother Dean hurtles into the world of elite college athletics, obsessed with wealth and fame; while in California, risk-obsessed younger sister Kaui navigates an unforgiving academic workload in an attempt to forge her independence from the family's legacy.
When supernatural events revisit the Flores family in Hawai'i–with tragic consequences–they are all forced to reckon with the bonds of family, the meaning of heritage, and the cost of survival.
Buy Sharks in the Time of Saviors on Amazon.
Top New Fantasy Books in February 2020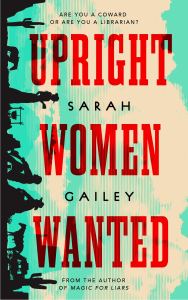 Upright Women Wanted by Sarah Gailey
Type: Novella
Publisher: Tor/Forge/Tor.com
Release date: 2/4/20
Den of Geek says: Slangy prose and a unique "weird West" conceit elevate this novel from River of Teeth author Sarah Gailey.
Publisher's summary: In Upright Women Wanted, award-winning author Sarah Gailey reinvents the pulp Western with an explicitly antifascist, near-future story of queer identity.
"That girl's got more wrong notions than a barn owl's got mean looks."
Esther is a stowaway. She's hidden herself away in the Librarian's book wagon in an attempt to escape the marriage her father has arranged for her—a marriage to the man who was previously engaged to her best friend. Her best friend who she was in love with. Her best friend who was just executed for possession of resistance propaganda.
The future American Southwest is full of bandits, fascists, and queer librarian spies on horseback trying to do the right thing.
Buy Upright Women Wanted by Sarah Gailey on Amazon.
Mazes of Power by Juliette Wade
Type: Novel
Publisher: DAW
Release date: 2/4/20
Den of Geek says: The claustrophobic setting looks like it will dovetail perfectly with the tension of this plot.
Publisher's summary: This debut work of sociological science fiction follows a deadly battle for succession, where brother is pitted against brother in a singular chance to win power and influence for their family.
The cavern city of Pelismara has stood for a thousand years. The Great Families of the nobility cling to the myths of their golden age while the city's technology wanes.
When a fever strikes, and the Eminence dies, seventeen-year-old Tagaret is pushed to represent his Family in the competition for Heir to the Throne. To win would give him the power to rescue his mother from his abusive father, and marry the girl he loves.
But the struggle for power distorts everything in this highly stratified society, and the fever is still loose among the inbred, susceptible nobles. Tagaret's sociopathic younger brother, Nekantor, is obsessed with their family's success. Nekantor is willing to exploit Tagaret, his mother, and her new servant Aloran to defeat their opponents.
Can he be stopped? Should he be stopped? And will they recognize themselves after the struggle has changed them?
Buy Mazes of Power by Juliette Wade on Amazon.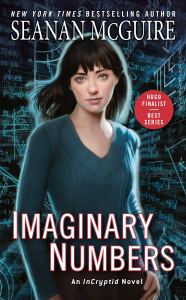 Imaginary Numbers (InCryptid) by Seanan McGuire
Type: Novel
Publisher: DAW
Release date: 2/25/20
Den of Geek says: Seanan McGuire charms with dark, fairy tale-inspired fantasy, and the latest in her long-running InCryptid looks like it will continue to do just that.
Publisher's Summary: The ninth book in the fast-paced InCryptid urban fantasy series returns to the mishaps of the Price family, eccentric cryptozoologists who safeguard the world of magical creatures living in secret among humans.
Sarah Zellaby has always been in an interesting position. Adopted into the Price family at a young age, she's never been able to escape the biological reality of her origins: she's a cuckoo, a telepathic ambush predator closer akin to a parasitic wasp than a human being. Friend, cousin, mathematician; it's never been enough to dispel the fear that one day, nature will win out over nurture, and everything will change.
Maybe that time has finally come.
After spending the last several years recuperating in Ohio with her adoptive parents, Sarah is ready to return to the world–and most importantly, to her cousin Artie, with whom she has been head-over-heels in love since childhood. But there are cuckoos everywhere, and when the question of her own survival is weighed against the survival of her family, Sarah's choices all add up to one inescapable conclusion.
Buy Imaginary Numbers by Seanan McGuire on Amazon.
What new speculative fiction books are on your radar? Let us know in the comments below or over at the Den of Geek Book Club!
Megan Crouse writes about Star Wars and pop culture for StarWars.com, Star Wars Insider, and Den of Geek. Read more of her work here. Find her on Twitter @blogfullofwords.