News
The Winds of Winter: George R.R. Martin Hopes Book is Finished by 2021
George R.R. Martin says coronavirus has forced him to make steady progress on The Winds of Winter, which he hopes to have done by next year.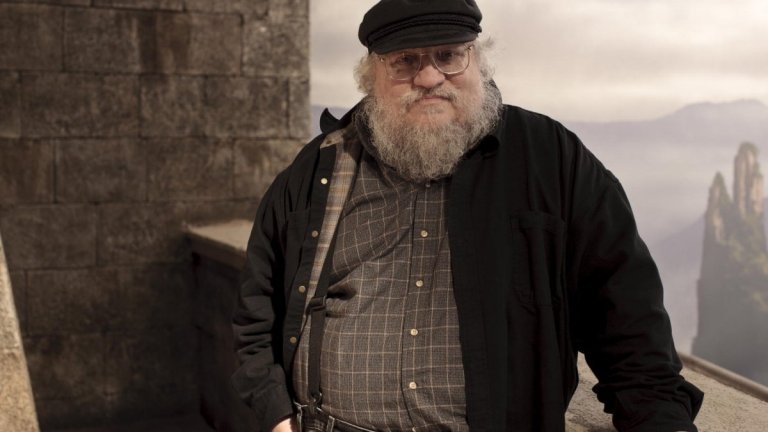 Sit down summer child, because does George R.R. Martin ever have a story to tell. No, The Winds of Winter is not done yet. Nor will it be done this year. However, taking to his blog to confirm his good spirits and health, Martin revealed that the coronavirus pandemic has forced him to spend long hours trapped in a literal cabin writing about the lands of Westeros Essos. At long last, winter might finally be coming on the page.
"I have to confess after half a year of pandemic, quarantine, and social distancing, I am showing signs of cabin fever… half of which is quite literal in my case," Martin wrote on his, as charmingly as ever, antiquated blog. "Yes, I am in an actual cabin in the mountains. No, I have no fever. Yay! For the present at least, I am healthy… for an out-of-shape guy of 71, at least… and doing all I can to stay that way.
"If nothing else, the enforced isolation has helped me to write. I am spending long hours every day on THE WINDS OF WINTER, and making steady progress. I finished a new chapter yesterday, another one three days ago, another one the previous week. But no, this does not mean that the book will be finished tomorrow or published next week. It's going to be a huge book, and I shall have a long way to go."
He went on to add which characters and places he's been visiting in his mind.
"Of late I have been visiting with Cersei, Asha, Tyrion, Ser Barristan, and Areo Hotah. I will be dropping back into Braavos next week. I have bad days, which get me down, and good days, which lift me up, but all in all I am pleased with the way things are doing."
At the risk of being one of those "sites" Martin loathes for inspecting his blog, it's worth noting he mentioned Ser Barristan Selmy, who at this point in the greater "A Song of Ice and Fire" narrative is still essentially running Meereen in Daenerys Targaryen's absence as Hand of the Queen. One could view it as a tacit note about how his story will differentiate from what fans have already seen on HBO's Game of Thrones. Aye, whereas Barristan Selmy is Hand of the Queen going into the events after her capture by Dothraki, he was long dead by that point on the TV series.
In any event, while Martin has set deadlines for himself he's missed before, he seems pretty confident that The Winds of Winter will be finished by 2021. While speaking of the recently cancelled CoNZealand, Martin said he had hope he'd travel to New Zealand next year with a finished book.
"I can always visit Wellington next year when I hope that both Covid-19 and THE WINDS OF WINTER will be done."
We pray to the olds and the new that this holds true. This time.