Features
Mary Shelley director Haifaa Al-Mansour interview: on trailblazing artists and how creative women can find a voice
In our interview Saudi director Haifaa Al-Mansour talks feminism, conquering new frontiers and her new film Mary Shelley
A woman desperate to find her voice, blazing a trail against a culture and a time period that has her at a disadvantage, makes a major creative breakthrough that resonates for generations. You could be talking about Frankenstein author Mary Shelley or Haifaa Al-Mansour, the Saudi director who's bringing her story to life in biographical drama Mary Shelley out in cinemas this weekend.
It's a romance, and a moving true-life story about a teenage girl trying to live authentically and tell a story about loss and abandonment that was close to her heart.
Saudi Arabia's first female director isn't, on paper, perhaps the most obvious choice for a movie about a British novelist set in the early 1800s but for Al-Mansour its themes just spoke to her.
"They sent me the script and I was a little surprised. I said 'I'm from Saudi Arabia' I told my agent 'do they know really?' and then I read the script and I really sympathised with the character. I understood her journey," says Mansour, chatting to me at the Hoxton Hotel in Holborn, London, ahead of the film's UK premiere at the Edinburgh Film Festival.
"I felt there was a connection that transcends across culture, across race, across everything. I felt like her journey should be celebrated by women, period, everywhere because that is what we want to do, to conquer new frontiers like she did. That legacy and celebrating her makes us succeed because people will always doubt you as a woman."
Al-Mansour knows something about going beyond culture and conquering new frontiers. One of eight siblings, she grew up during a time when there was no Saudi cinema at all. Starting with shorts, and following with a documentary Women Without Shadows focusing on the lives of Arab women, which picked up a raft of awards on the way, her first narrative feature Wadjda broke a whole range of new ground. Al-Mansour is the first female Saudi filmmaker, Wadjda was the first full length feature to be entirely shot in Saudi Arabia and went on to become Saudi's very first entry for the best foreign language film Oscar. It didn't achieve a nomination but at the BAFTAs it did – another major first.
"When I started making films it hurt," she says. "I was in Saudi and cinema was illegal and people did not believe in my work and didn't believe in me. I was like a joke. It really hurts when people dismiss you creatively. When you are a creative you wear your heart on your sleeve. You put part of yourself out there."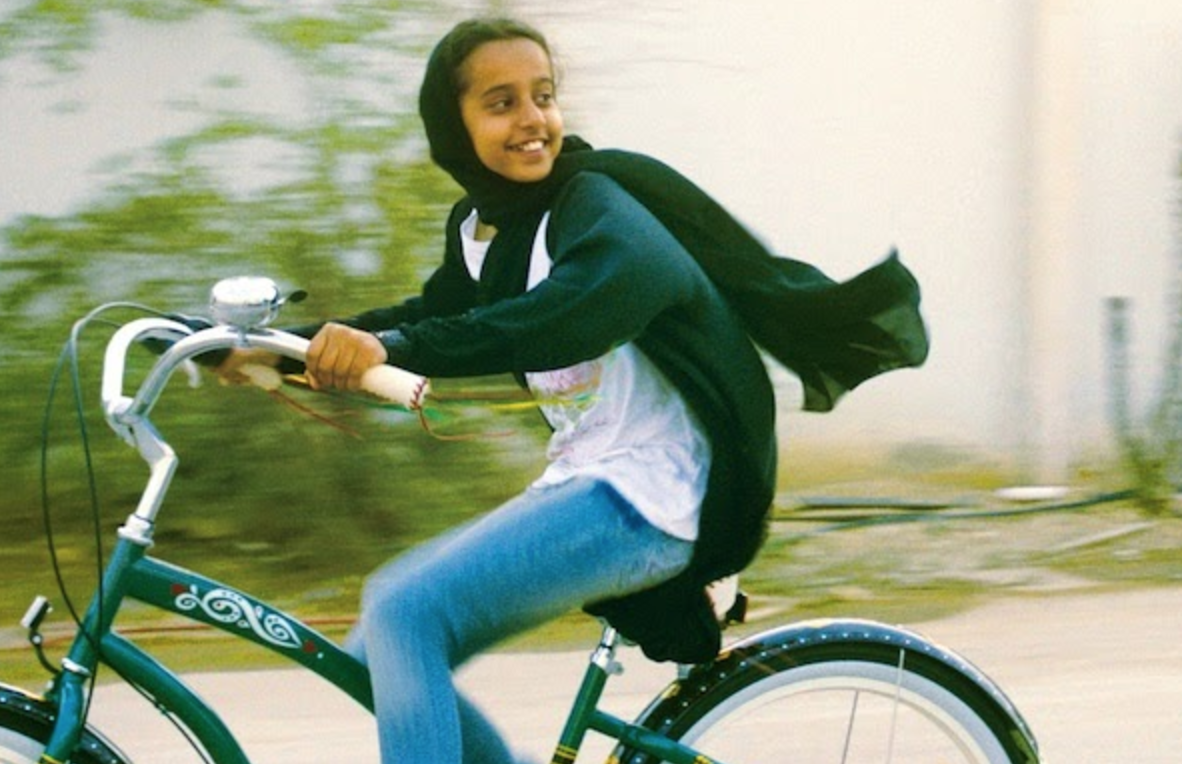 No wonder Mary Shelley's story resonates.
The daughter of women's rights activist Mary Wollstonecraft, Mary Shelley lost her mother at a young age (11 days old to be precise), growing up with her father, philosopher William Godwin. But at age 16 Mary met and began a relationship with poet Percy Bysshe Shelley who was already married, and travelled with him and Mary's sister Claire Clairemont throughout Europe, including the infamous stay in Geneva where Mary first conceived of the idea for her iconic story Frankenstein, or The Modern Prometheus.
Al-Mansour's film charts Mary's journey from age 16 to 18 and the loves and losses she experienced which all fed into her story.
"If she hadn't eloped with Percy and didn't have children, if she hadn't had that life and left from her father's book shop she would never be the same person, she would never have been able to write the book," says Mansour.
"I think it's not only falling in love but having a chance to experience life. It was really important to see what happened with things in Frankenstein and relate them to her life, as sort of a blueprint for what to include from her life in the film. And that great sense of abandonment and loss and loneliness, it's very much in her relationship with Percy."
Mary Shelley is a film about how the story came about – and not the story of Frankenstein itself – so the 'monster' is very much in the shadows. More it's a tale of Mary and Percy's love affair, Percy's infidelities, and the loss of the couple's first child.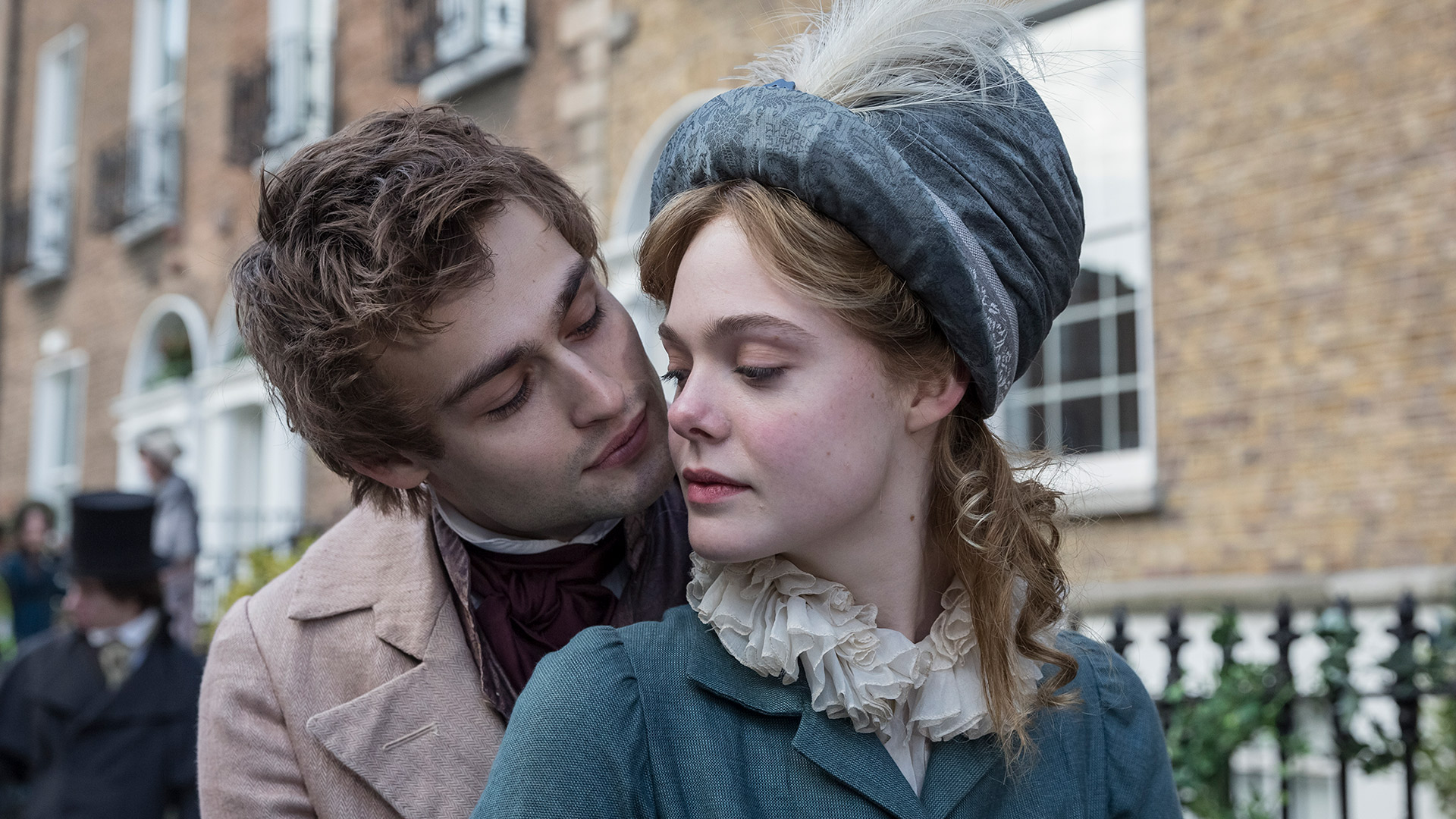 Casting the movie was therefore, key. In the title role is Elle Fanning – notably not British herself. Al-Mansour was confident Fanning could nail the accent having seen her in Brit film Ginger And Rosa and was drawn to her "effortlessness and elegance" but also the fact that Elle is the right age to play Mary – she was 17 and turned 18 during the shoot. Indeed, the fact of how very young Mary was to have lived such a life and produced such a book is striking.
For Percy she cast Brit Douglas Booth, who threw himself into the role even creating a signature perfume for the part which he wore every day. Though much is made of the affairs, Al-Mansour wasn't interested in judging Percy so it was Booth's "boyishness and innocence" that won him the role. For Claire Clairemont, she cast Bel Powley who she calls "one of the most amazing actresses of her generation."
A co-production with funding from a range of different sources including The BFI Film Fund as well as production companies in Luxembourg and the States, the logistics of shooting locations was one of the biggest challenges, with exteriors masquerading as London shot in Ireland, interiors in a studio in Luxembourg and France standing in for Geneva. But then, as Al-Mansour says – this is a story that transcends specific cultures, and fortunately it's seamless.
With a film so clearly about a woman desperate to be heard creatively, I want to know whether Al-Mansour considers it a feminist film and how that relates to the current climate in Hollywood.
"Yes, I tried to make it a feminist film," she says. "I hope people see how deliberate that was."
"I think now we live in a feminism reawakening and it's important to live that moment with #MeToo and #Times Up, women asking for equal pay and asking for better opportunities and a safe working environment. We need to progress – it's amazing to see Wonder Woman doing really well with a woman behind the camera and in front of the camera. They always say only guys can bring box office success, that is not the situation anymore. It is now women who have proved to dominate box office and we need to have the chances to grow as filmmakers and advance in our careers exactly like men. And not only in film, in corporate, and science and anything, we just need to have equal opportunities."
[Above: Patty Jenkins directs Wonder Woman]
So what advice would she give to other female creatives who are struggling to be heard?
"It is hard to break into any industry but I think that starting from the bottom is always the right way," she says. "Work your way up. Take opportunities. Trying to find cracks in the system is also very important because it is very hard.
"I started making films in Saudi because there were no movies, so I got recognition and I did Wadjda and that allowed me to go and do Mary Shelley, a bigger film, an English speaking film. But although Wadjda was BAFTA nominated and it was the first film to be put up for an Oscar from Saudi Arabia it took me five years to be able to make this film. It takes a while and you should not give up. It is not easy and it takes time. But always work hard.
"A lot of people said 'you are brave doing films in Saudi Arabia' but it's really about being crazy, just being passionate about something. Don't worry about what people think, be focused on a goal and what you want to do."
Growing up without specific cinematic models in a time when there were few female writer-directors (she cites The Bionic Woman as an influence "For me it was really cool to see this woman with supernatural powers. I thought she was the coolest woman on earth with the hair and everything!") Al-Mansour is encouraged that things are changing for the better in terms of female representation. But when I ask her whether she considers herself a role model, she's circumspect.
"I hope that I can encourage women to take unconventional careers. Not only to be filmmakers but if they wanted to do something different, like be an Astronaut, even in Saudi Arabia, just go and try! I hope that encourages them, and opens paths for them."
Shoot for the moon.
Mary Shelley opens in cinemas on 6 July.