News
Holly Black Announces First Adult Novel at TorCon
We have more details on Book of Night, the dark fantasy that will mark Holly Black's adult debut.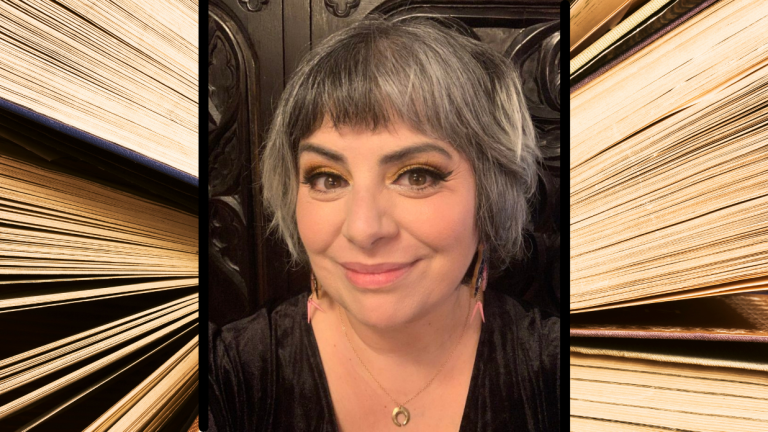 Holly Black has published over 30 novels for kids and teens, including The Spiderwick Chronicles and The Cruel Prince, but never before has she spun a tale explicitly for adult readers. That is about to change. As part of this past weekend's TorCon 2021 celebrations, Black announced her upcoming first adult novel, a dark fantasy called Book of Night, and it sounds amazing. Set in a world of shadow magic, Book of Night follows Charlie, a con artist pulled back into the underground world of shadow trading by her complicated past. Check out the full synopsis below, and then read on for more insight from Black herself:
"In Charlie Hall's world, shadows can be altered, for entertainment and cosmetic preferences—but also to increase power and influence. You can alter someone's feelings—and memories—but manipulating shadows has a cost, with the potential to take hours or days from your life. Your shadow holds all the parts of you that you want to keep hidden—a second self, standing just to your left, walking behind you into lit rooms. And sometimes, it has a life of its own."
"Charlie is a low-level con artist, working as a bartender while trying to distance herself from the powerful and dangerous underground world of shadow trading. She gets by doing odd jobs for her patrons and the naive new money in her town at the edge of the Berkshires. But when a terrible figure from her past returns, Charlie's present life is thrown into chaos, and her future seems at best, unclear—and at worst, non-existent."
"Determined to survive, Charlie throws herself into a maelstrom of secrets and murder, setting her against a cast of doppelgangers, mercurial billionaires, shadow thieves, and her own sister—all desperate to control the magic of the shadows. With sharp angles and prose, and a sinister bent, Holly Black is a master of shadow and story stitching. Remember while you read, light isn't playing tricks in Book of Night, the people are."
"As every right-thinking book lover, I've long been a fan of Holly Black and her brilliant, slightly twisted fantasy series," said Senior Editor Miriam Weinberg, who acquired North American rights for the novel from Joanna Volpe at New Leaf Literary & Media. "We finally have been blessed with a Holly Black adult novel, and I can't use enough enthusiasm when I say that if you liked Leigh Bardugo's Ninth House, SyFy's The Magicians, and Rian Johnson's Knives Out—and you've been craving something to devour next—this book will be for you. But hope that the shadowy thieves and secret societies stay safely within the pages, in case the magical world of Holly Black devours you first."
"I am thrilled to be working with Miriam Weinberg who I've known and admired for many years, and everyone at Tor, on Book of Night," said Black. "The book introduces us to a thief and con artist with a messy personal life and a compulsion for disaster, Charlie Hall. Her world seems familiar—but beware the shadows, where magic can be used . . . or used against you."
Book of Night is slated to hit shelves on May 3, 2022. The book will be published in the UK by Penguin Random House. You can pre-order Book of Night now, using this link.