Sponsored
Giveaway: Win a Copy of Axiom's End by Lindsay Ellis
Enter to win a copy of Lindsay Ellis' first contact adventure Axiom's End.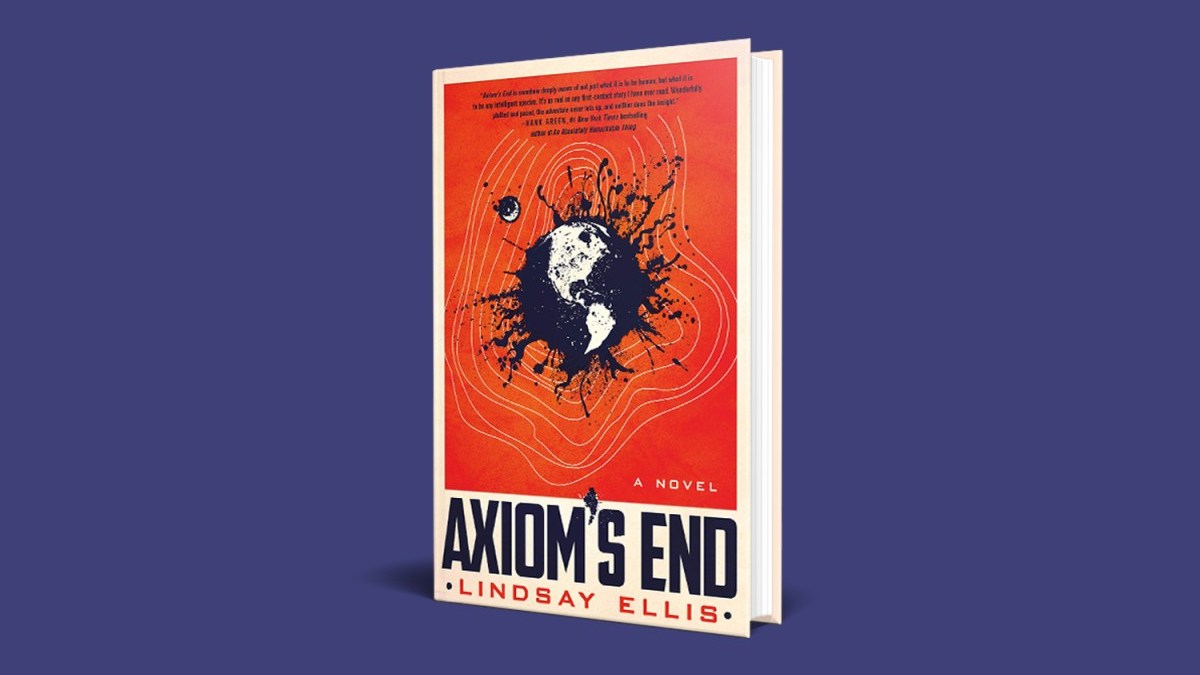 Den of Geek is hosting this giveaway in partnership with St. Martin's Press.
Hugo-nominated video essayist Lindsay Ellis has been entertaining and fascinating us with her critical analysis of pop culture for years. Now, she's moving into the speculative fiction world with her debut novel, Axiom's End, a first contact story set in an alternate history 2007, and we're giving away five copies!
Click here to enter via our official giveaway page!
Here's the official Axiom's End synopsis:
By the fall of 2007, one well-timed leak revealing that the U.S. government might have engaged in first contact has sent the country into turmoil, and it is all Cora Sabino can do to avoid the whole mess. The force driving this controversy is Cora's whistleblower father, and even though she hasn't spoken to him in years, his celebrity has caught the attention of the press, the Internet, the paparazzi, and the government–and redirected it to her. She neither knows nor cares whether her father's leaks are a hoax, and wants nothing to do with him—until she learns just how deeply entrenched her family is in the cover-up, and that an extraterrestrial presence has been on Earth for decades.

To save her own life, she offers her services as an interpreterto a monster, and the monster accepts.

Learning the extent to which both she and the public have been lied to, she sets out to gather as much information as she can, and finds that the best way for her to find the truth is not as a whistleblower, but as an intermediary. The alien presence has been completely uncommunicative until she convinces one of them that she can act as their interpreter, becoming the first and only human vessel of communication. But in becoming an interpreter, she begins to realize that she has become the voice for a being she cannot ever truly know or understand, and starts to question who she's speaking for– and what future she's setting up for all of humanity.
Entries will be accepted until Saturday, August 22nd. Five (5) lucky winner will be chosen and then notified via email. The winner must reply to the email within 48 hours with shipping information in order to accept the prize, otherwise another winner will be chosen. Good luck!