Features
Get Your Asterix Fix With our Tantalising Gaulish Quiz
Asterix and The Chieftain's Daughter is out now, pit your wits against our cunning Asterix quiz!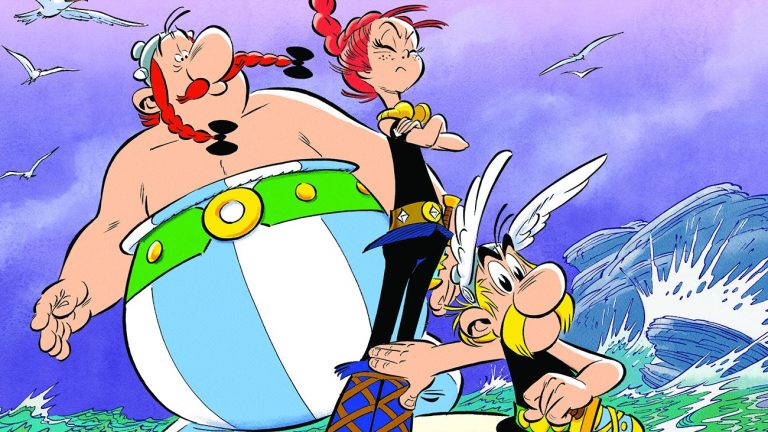 This article is sponsored by Hachette Children's Books.
The latest story in the long running adventures of Asterix The Gaul has arrived and to celebrate we invite you to channel your inner Getafix, take your potion, and see how you fare in our Asterix brain teaser. Ten tricky questions await to see if you know your Amorica from your Celtica, and your Cacophonix from your Dogmatix.
The 38th album in the series, Asterix and the Chieftain's Daughter sees our diminutive Gaulish hero and his trusty side-kick Obelix embark on a new escapable when they encounter the teenage daughter of venerated chieftain Vercingetorix, who's on the run from the Romans. Young Adrenalin seeks refuge in the Gaulish stronghold and it's Asterix and Obelix who are tasked with keeping an eye on the headstrong teen.
Here's the official synopsis:
"Upheavals and pandemonium are definitely on the horizon! The daughter of the famous Gaulish chieftain Vercingetorix is being hunted down by the Romans. She secretly finds refuge in the village of our indomitable Gauls – the only place in Roman-occupied Gaul that can guarantee her protection. And let's just say that having this very special teenager around will cause a fair few intergenerational ructions …"
Teenage angst comes to the forefront, and so that Adrenlin doesn't have to "die of boredom" or surf on her stone tablet throughout the book, she makes a gang of teenage friends her own age including boys Blinix and Selfipix who are mostly interested in scrapping and defying their parents. It's a fresh and modern new angle for the much loved, long-running series.
This is the fourth collaboration between writer-designer Jean-Yves Ferri and illustrator Didier Conrad and it promises to be an action-packed romp set within the legendary world devised by René Goscinny and Albert Uderzo. It's been more than 60 years since the characters first appeared in Franco-Belgian magazine Pilote in 1959 and it's a tribute to the longevity and versatility of the characters that a story set in Gaul in 50 BC is as popular today as it's ever been.
The book is available to buy now from Orion Childrens' books.
In the meantime, gather your wits, chomp on a wild boar and test your knowledge of all things Asterix. Let us know how you score in the comments.