Sponsored
Breaking Time & Other Books For Outlander Fans
In honor of Breaking Time's book release, we're recommending some of our favorite time travel romances for fans of Outlander.
This feature is sponsored by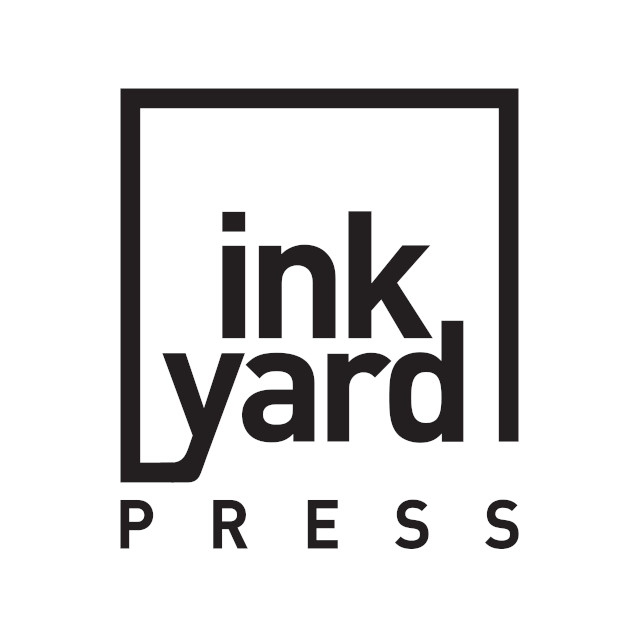 The Outlander book series by Diana Gabaldon may contain literally millions of words, but there only so many times you can read the saga and watch its stellar adaptation before you need something else to add to the time travel romance adventure rotation. When this moment comes, look no further than the following list of recommendations, composed of other epic romances that span time and space…
Breaking Time by Sasha Alsberg
A romance that defies the laws of time. A lush (and magical) Scottish setting. An adventure-driven narrative that will have you flipping the pages to find out what happens both with this slow-burn love story and and the deadly forces that have brought these two people together. If you love Outlander for its high-stakes tale of love and adventure amidst the tides of history, then you should check out Sasha Alsberg's Breaking Time, which was directly inspired by Alsberg's love for the Gabaldon story and its live-action adaptation. (She has good taste.)
The love story of Breaking Time begins when Klara hits Callum—a mysterious (and handsome) Scotsman fresh in from the 16th century—with her car. From there, science-loving skeptic Klara must grapple with not only the fact that hopping through time is possible, but that she is a Pillar of Time, aka one of a group of magical people who serve as an anchor for the world's timeline. Oh, and she is the last Pillar, as Callum was unable to protect the previous Pillar from a gruesome fate. He's determined not to fail this time, but it's not going to be easy. A demi-god is hunting the Klara in order to steal her powers, and of course the pesky feelings Klara and Callum begin to have for one another only complicate the situation.
Alsberg uses the alternating POVs of Klara and Callum to weave this young adult, coming-of-age story that also includes a thoughtful exploration of loss and grief. The author uses elements from Scottish and Celtic mythology to build the fantastical world, where time travel is possible and love is only one of many high-stake factors. With a cliffhanger ending that sees Klara making a big choice, this feels like only the start of Klara and Callum's epic love story. Breaking Time hits bookshelves on June 14th, but you can pre-order it now.
All Souls (Series) by Deborah Harkness
The All Souls trilogy begins with A Discovery of Witches, which sees young academic Diana Bishop pulled into a world of danger and magic. Actually, it's in her blood. Diana is the descendant of witches and, when she stumbles upon an enchanted manuscript in Oxford's Bodleian Library, the fantastical underworld that she has been trying to avoid comes calling. This comes in many forms—daemons, witches, and vampires—but the most handsome is Matthew Clairmont, a centuries-old vampire geneticist. (Edward Cullen could never.) The two quickly fall in love, breaking an age-old taboo that dictates vampires and witches to be enemies. Though this story begins in our modern world, it doesn't stay there over the course of the addictive trilogy, as Diana and Matthew go to great lengths not only to stay together, but to solve the mystery of the magical world's deadly machinations.
The Pillars of the Earth by Ken Follett
Before Pillars of the Earth, Ken Follett was best known for writing thrillers. Thank god he didn't confine himself to that genre because this historical epic is something special. Incredibly ambitious in scope yet also grounded in the intimacies of the human experience, Pillars of the Earth is worth every minute of the time it will take you to read its 1,000 pages—and it has a live-action miniseries adaptation starring a young Hayley Atwell and Eddie Redmayne in the central love story as a bonus!
The Pillars of the Earth is set in the fictional town of Kingsbridge, and tells the story of the building of a mighty Gothic cathedral in 12th century England. While the book doesn't include time travel in the traditional sense of the trope, it does allow readers to travel through time as its six-part story spans generations. Kingsbridge Cathedral is the constant, but the story also centers itself around a several memorable (for better and worse) characters. This includes soulmates Jack, an artist who will become a master builder, and Aliena, a resilient noblewoman hiding a dangerous secret. Among other gripping storylines, The Pillars of the Earth tells multiple passionate love stories amidst the Middle Ages political struggle between church and state. Also, it will forever change the way you see centuries-old cathedrals.
Highlander (Series) by Karen Marie Moning
OK, back to Scotland for another story about an independent 20th-century women who travels back in time to 16th-century Scotland, is forced to marry a roguish Scot, and finds herself falling in love with him. Karen Marie Moning's Highlander series begins with Beyond the Highland Mist and, like Outlander before it, hits all of those delicious plot beats—and then does it again and again in the series' subsequent volumes. Each book in the Highlander series (which gets better and better) tells a different story of magical time travel romance (hey, if the tropes ain't broke!), so if you like Beyond the Highland Mist, there's more where that came from.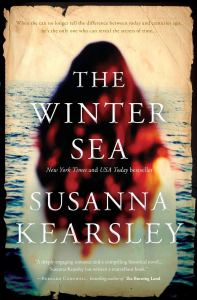 The Winter Sea by Susanna Kearsley
When a historical fiction writer named Claire decides to use the failed Jacobite rebellion of 1708 as the setting for her next novel, she is unexpectedly pulled into the mind of her ancestor Sophia Paterson, who tells Claire the story of her romance with Scottish rebel John Moray. Told in a dual timeline structure through the concept of "genetic memory," The Winter Sea is a fresh take on the historical romance "time travel" genre that is beautifully told and will have you feeling just as invested in the Sophia/John love story as Claire is. If you love Outlander's setting and its grounding in real-life history, then you should give The Winter Sea a try.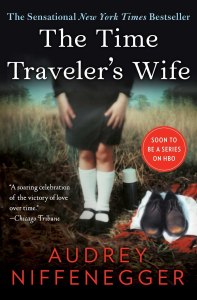 The Time Traveler's Wife by Audrey Niffenegger
I couldn't make this list without The Time Traveler's Wife, which is currently enjoying its own live-action TV adaptation (after an underwhelming 2009 movie adaptation) on HBO. Audrey Niffenegger's debut novel made major waves when it was published in 2003, and for good reason. The love story of Henry, who has a rare genetic disorder that causes him to involuntarily time travel to different points in his own life, and Clare, is a roller coaster of emotions that will stay with you long after you close the book. (Seriously, this reading experience is not for the feint of heart and if you are looking for an unabashed happy ending, you will not find it here.) Told in alternating first-person POVs, Niffenegger gives us both Clare and Henry's perspectives on their lives together—the sad times and the happy ones—culminating in a love story that persists despite all of the timey-wimey elements standing in its way.
What are your favorite time travel romance books? Let us know in the comments below! You can order Breaking Time now.