News
Book Giveaway: Win a Copy of Vengeful by V.E. Schwab
We're giving away FIVE copies of Vengeful, the brilliant follow-up to Vicious, of V.E. Schwab's Villains series.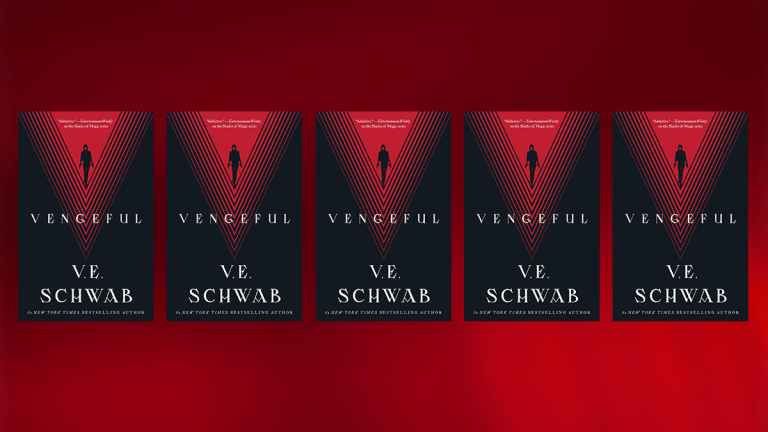 Den of Geek is hosting this giveaway in partnership with Tor Books.
V.E. Schwab is one of our favorite authors here at Den of Geek. From the Shades of Magic series to spooky middle grade read City of Ghosts to her "In Search of Doors" speech delivered at the J.R.R. Tolkien Lecture on Fantasy Literature, we're really just big Schwab fans.
We're particularly excited about her Villainsseries, which begins with the clever, heartbreaking Vicious. Schwab paints the story of two college roomates, Victor Vale and Eli Ever, who discover the secret to supernatural abilities lies in near death experiences. The discovery proves to be the very thing that splits them apart, turning them into ExtraOrdinary persons, sure, but also turning them against one another.
Schwab's follow-up, Vengeful, checks back in with Victor, Eli, and the other characters we first met in Vicious, as well as introducing some new EO characters with their own ambitious goals to the world of Villains. With each page, the story grows faster, denser, and more inescapable, like all good books should. Vengeful, like Vicious before it, is one of those books, and Schwab is one of those writers. As bona fide Schwab fans, we want to spread the joy—so we're giving away five copies of Vengefulto five lucky readers!
Entry in the giveaway is simple:
– Join the Den of Geek Book Club over on Goodreads.

– Comment in the Introduce Yourself discussion thread, or one of the other open discussion threads (and be sure to let us know it was this giveaway that sent you there!)
Unfortunately, only readers who reside in the United States qualify for this contest. Final entries will be accepted Friday, January 31st! Five (5) winners will be drawn at random and contacted via Goodreads message. Good luck!
Brian Berman is the Social Media Manager at Den of Geek. He's also an avid gamer, an obsessive foodie, and a technology turbo-nerd. Read more by Brian here.