Features
Best New Young Adult Books to Read in March 2022
Our YA book picks for March are all about leaving home and coming back a different person.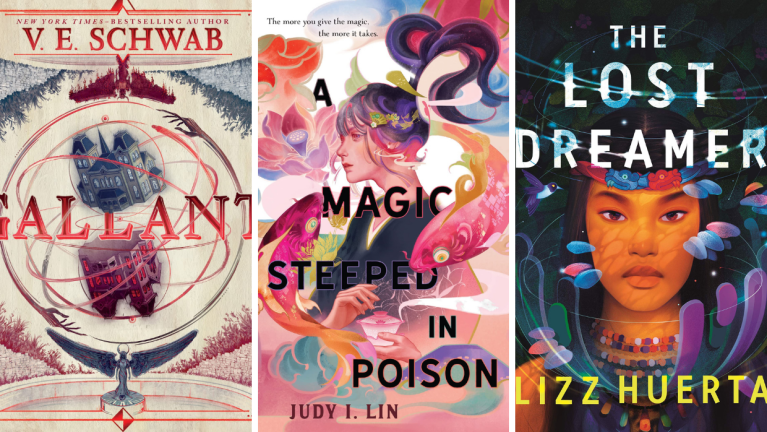 Find stories of going out into the world for the first time (or returning home a different person) in today's trendy YA. Take a look at our top picks for new YA books in March 2022.
Gallant by V.E. Schwab
Type: Novel
Publisher: Greenwillow Books
Release date: March 1

Den of Geek says: One of the trendiest authors in YA, Schwab turns her pen to the liminal spaces between reality and fantasy in this Gothic adventure.
Publisher's summary: Olivia Prior has grown up in Merilance School for Girls, and all she has of her past is her mother's journal—which seems to unravel into madness. Then, a letter invites Olivia to come home to Gallant. Yet when Olivia arrives, no one is expecting her. But Olivia is not about to leave the first place that feels like home; it doesn't matter if her cousin Matthew is hostile, or if she sees half-formed ghouls haunting the hallways.
Olivia knows that Gallant is hiding secrets, and she is determined to uncover them. When she crosses a ruined wall at just the right moment, Olivia finds herself in a place that is Gallant—but not. The manor is crumbling, the ghouls are solid, and a mysterious figure rules over all. Now Olivia sees what has unraveled generations of her family, and where her father may have come from.
Olivia has always wanted to belong somewhere, but will she take her place as a Prior, protecting our world against the Master of the House? Or will she take her place beside him?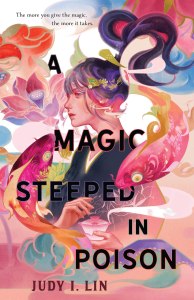 A Magic Steeped in Poison by Judy I. Lin
Type: Novel
Publisher: Feiwel & Friends
Release date: March 29

Den of Geek says: Magic and tea promise unique world-building and intrigue. That gorgeous cover makes a difference, too.
Publisher's summary: I used to look at my hands with pride. Now all I can think is, "These are the hands that buried my mother."
For Ning, the only thing worse than losing her mother is knowing that it's her own fault. She was the one who unknowingly brewed the poison tea that killed her―the poison tea that now threatens to also take her sister, Shu.
When Ning hears of a competition to find the kingdom's greatest shennong-shi―masters of the ancient and magical art of tea-making―she travels to the imperial city to compete. The winner will receive a favor from the princess, which may be Ning's only chance to save her sister's life.
But between the backstabbing competitors, bloody court politics, and a mysterious (and handsome) boy with a shocking secret, Ning might actually be the one in more danger.
Buy A Magic Steeped in Poison by Judy I. Lin.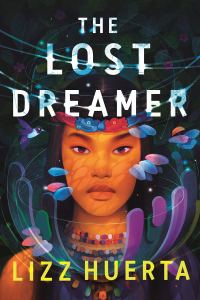 The Lost Dreamer by Lizz Huerta
Type: Novel
Publisher: Farrar, Straus and Giroux
Release date: March 1
Den of Geek says: YA protagonists come from a wide variety of cultures and backgrounds, and this Mesoamerican-inspired novel introduces a bold world for a new hero.
Publisher's summary: Indir is a Dreamer, descended from a long line of seers; able to see beyond reality, she carries the rare gift of Dreaming truth. But when the beloved king dies, his son has no respect for this time-honored tradition. King Alcan wants an opportunity to bring the Dreamers to a permanent end―an opportunity Indir will give him if he discovers the two secrets she is struggling to keep. As violent change shakes Indir's world to its core, she is forced to make an impossible choice: fight for her home or fight to survive.
Saya is a seer, but not a Dreamer―she has never been formally trained. Her mother exploits her daughter's gift, passing it off as her own as they travel from village to village, never staying in one place too long. Almost as if they're running from something. Almost as if they're being hunted. When Saya loses the necklace she's worn since birth, she discovers that seeing isn't her only gift―and begins to suspect that everything she knows about her life has been a carefully-constructed lie. As she comes to distrust the only family she's ever known, Saya will do what she's never done before, go where she's never been, and risk it all in the search of answers.
With a detailed, supernaturally-charged setting and topical themes of patriarchal power and female strength, Lizz Huerta's The Lost Dreamer brings an ancient world to life, mirroring the challenges of our modern one.