Features
Oscars 2020: Where to Watch the Nominees
From The Irishman to Parasite, we round up where you can watch all the Oscar nominees available for streaming and digital download.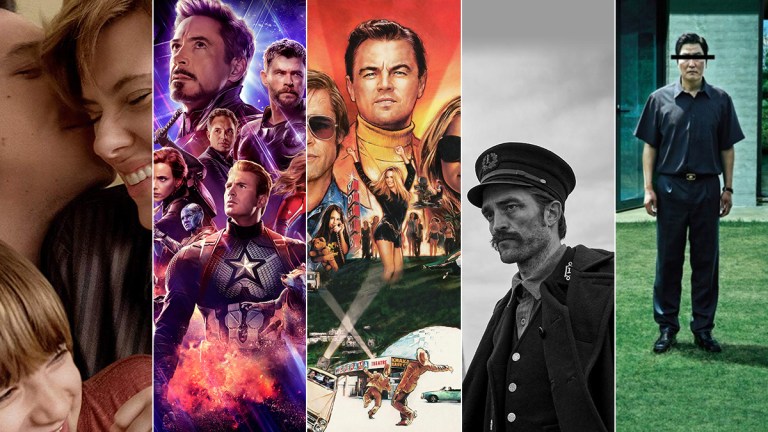 The Oscar nominees for the 92nd Academy Awards have been announced, and 2019 has been an impressively strong year for film. You don't have to look much further than Bong Joon-ho's meditation on class and capitalism in Parasite, or Quentin Tarantino's groovy romancing of Hollywood days gone by, to appreciate the mostly strong quality amongst the nominees this year, big and small. Here's where you can watch many of them on streaming services.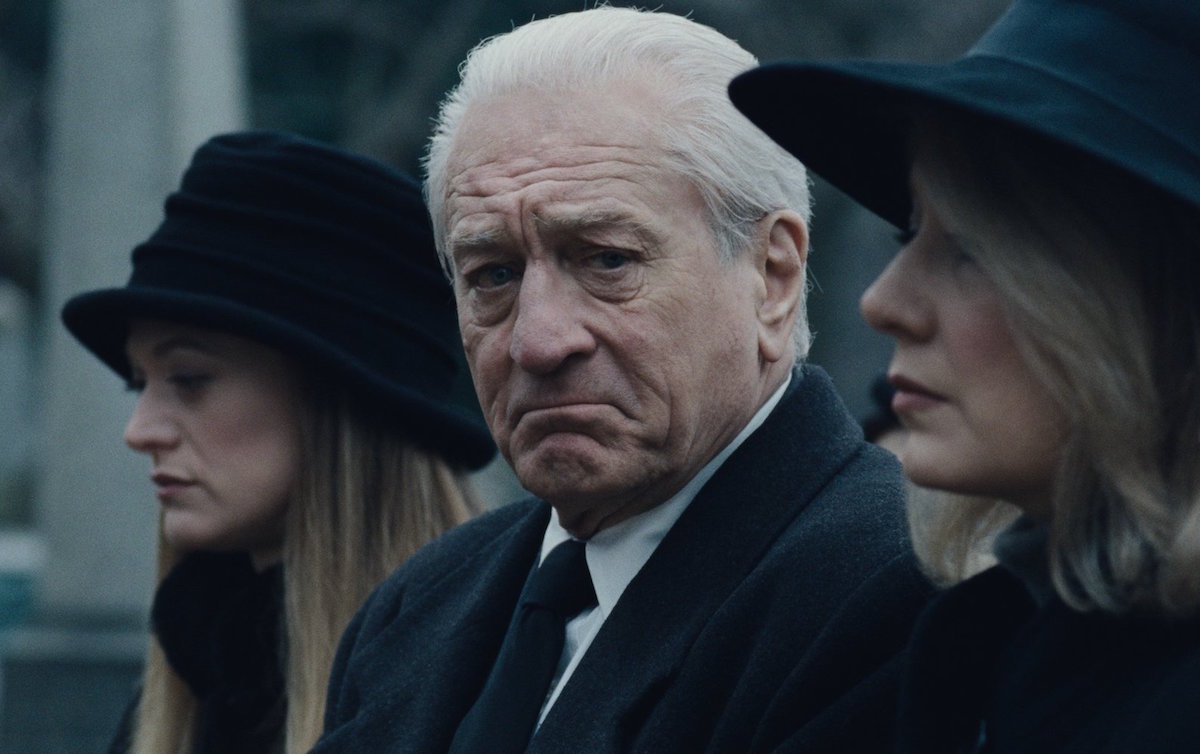 The Irishman
A good place to start is with Netflix's frontrunner for Best Picture. More than just a prestige project from a streaming service though, The Irishman is a beautiful and brittle eulogy offered by Martin Scorsese toward his legacy—and a final, exacting judgment on the gangsters and wiseguys associated with it.
read more: The Real Gangsters of The Irishman
Much more measured and pensive than the manic Goodfellas, The Irishman is still a vigorous movie that glides through the decades and its three and a half hour running time to chronicle a life lived at the crossroads of American labor and American crime. It's also a lifetime marred by rich regret. Yet there is nothing to regret about spending one more movie with Marty, Robert De Niro, Joe Pesci, and even Al Pacino all sharing the same space. One last time.
Available on: Netflix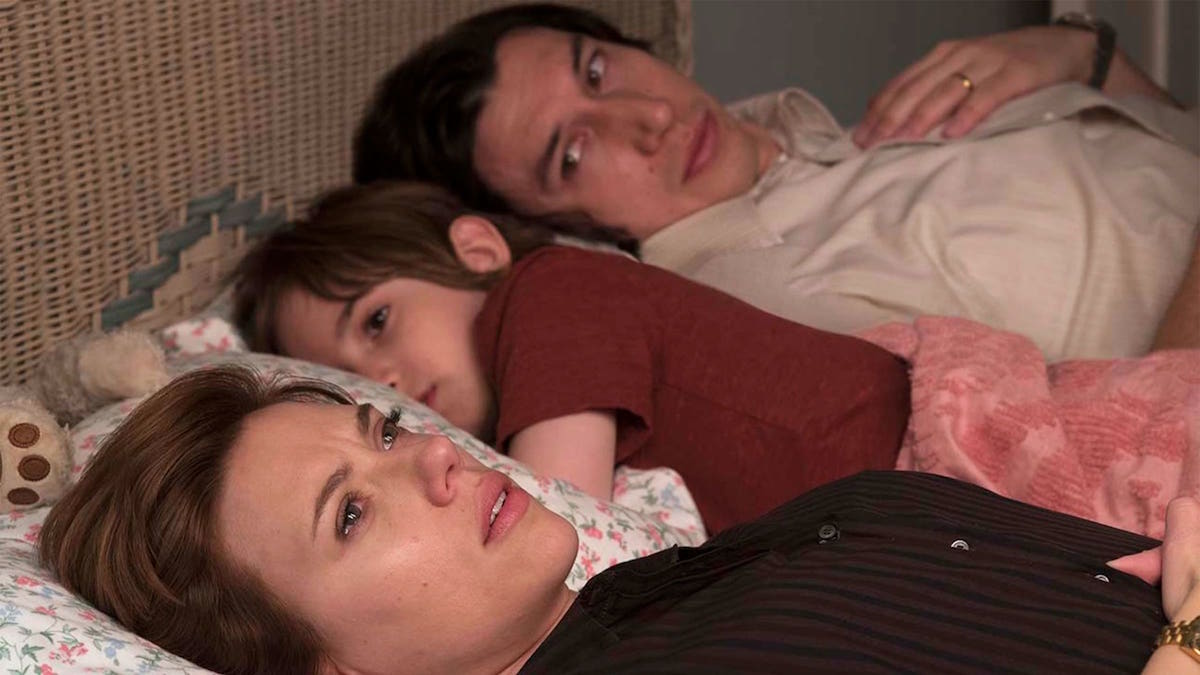 Marriage Story
The other Netflix film nominated for Best Picture is a triumph in its own right. A deeply personal film from writer-director Noah Baumbach, he attempts to tell a love story by looking only at how it ended: in a grueling divorce.
read more: Oscars 2020 Predictions and Analysis
Featuring career-best performances from Adam Driver and Scarlett Johansson, Marriage Story eschews melodrama and histrionics in favor of an authentically human, and often warm, story about two people whose time together has ended—but whose lives will remain irrevocably linked. That said, it still might suggest divorce lawyers are the devil…
Available on: Netflix
Joker
Love it or hate it, Joker is one of the most talked about movies of the year for a reason. By taking a globally recognizable comic book character and placing him in a 1970s influenced drama, evocative of early Martin Scorsese efforts, writer-director Todd Phillips drew attention around the world for what is otherwise an intimate (and grotesque) character study.
read more: Joker Controversy Aims at Wrong Target
Some of us find it too derivative of its more sophisticated forebears, such as Taxi Driver and The King of Comedy, but there's no denying Joaquin Phoenix's performance as a disturbed man turned mass murderer is one for the ages.
Available on: Amazon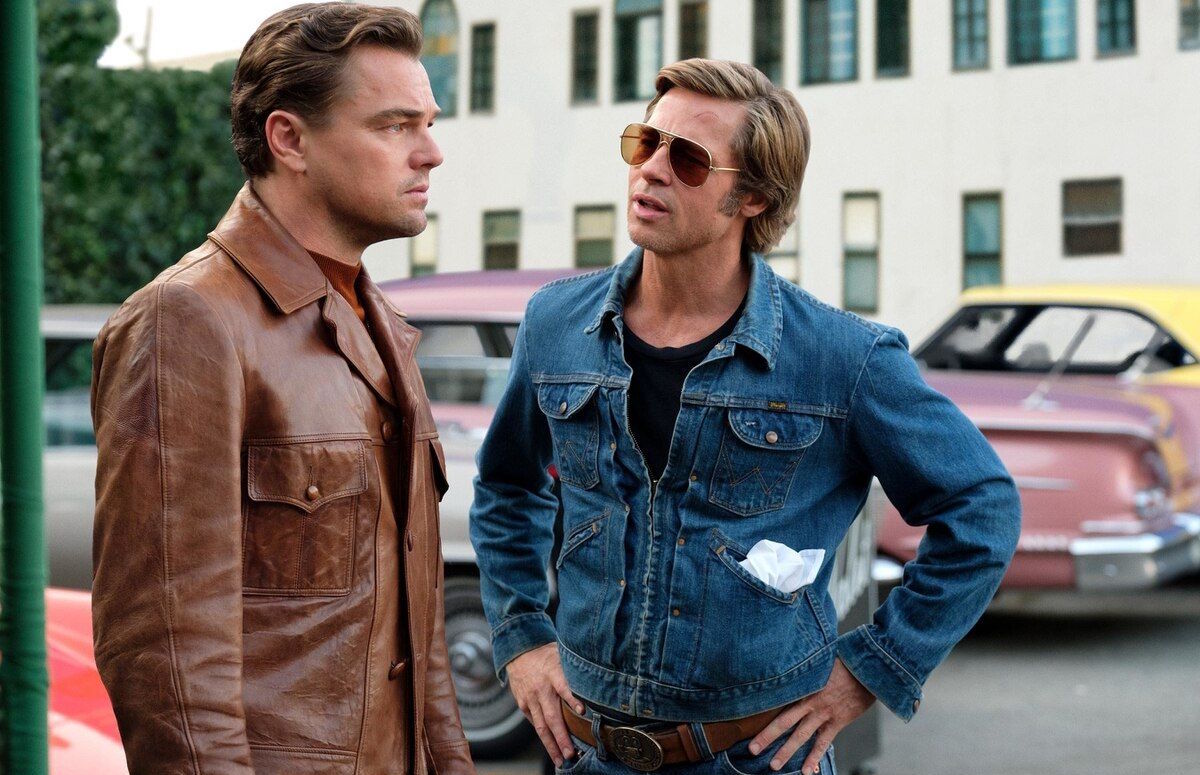 Once Upon a Time in Hollywood
Quentin Tarantino's ninth and allegedly penultimate film reflects a filmmaker aware that the world around him is changing, even if he stays the same. Obviously a love letter to the Hollywood of his childhood, which by 1969 saw the studio system of the Golden Age in its death throes, Once Upon a Time… in Hollywood is also a rumination on talent of a certain vintage recognizing they've reached their sell-by date as New Hollywood and hippies spring up around them.
read more: Once Upon a Time in Hollywood Easter Egg and Reference Guide
With that said, Tarantino and his two avatars of old school cool—Brad Pitt and Leonardo DiCaprio—have an absolute blast drifting through this landscape and its many wistful callbacks to the Los Angeles that dreams were made of… and some of the bright lights that were unfairly snuffed out in it, such as Sharon Tate (Margot Robbie).
Available on: Amazon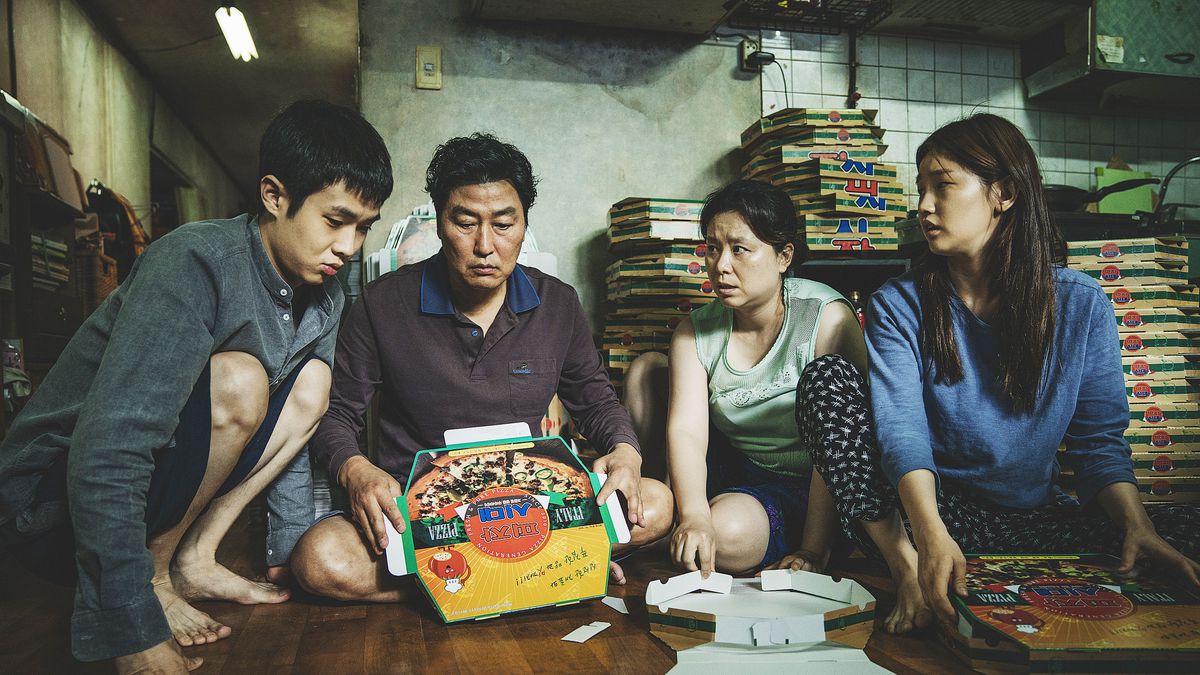 Parasite
A film many, including ourselves, believe to be the year's best, Parasite has done the rare thing and punched above its weight class in the Best International Film category. Nominated for Best Picture, Best Director, and Best Screenplay, it is for good reason the Academy could not resist Bong Joon-ho's fable.
read more: Oscars 2020 Snubs and Surprises
Idiosyncratic and impossible to fully categorize, Parasite shifts between dark comedy and satire to drama and tragedy in the blink of an eye, all while having a complete command of its twisty narrative that entangles the lives of one impoverished family, the Kims, and a rich one, the Parks. Who is the parasite though? Well, watch and decide for yourself.
Available on: Amazon
The Two Popes
Missing out on Best Picture, Fernando Meirelles' The Two Popes was still celebrated by an Academy who nominated it for Best Actor, Best Supporting Actor, and Best Adapted Screenplay. And the performances of Jonathan Pryce as Pope Francis and Anthony Hopkins as Pope Benedict XVI do make this a worthwhile effort, turning two Holy Fathers into a couple of sparring buddies who just need to go on an adventure in the country to work out their—and the entire Catholic Church's—differences.
Available on: Netflix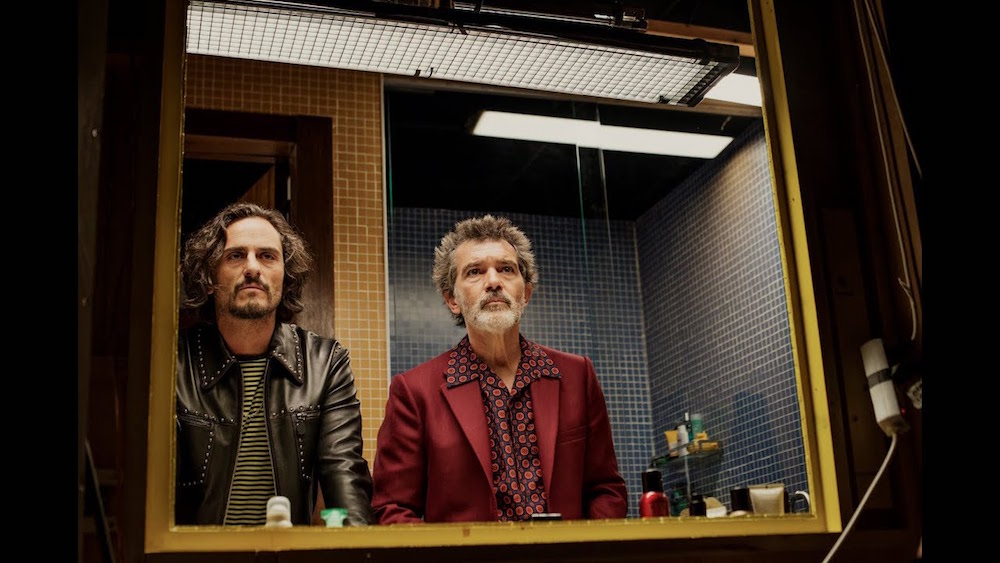 Pain and Glory
Pedro Almodóvar and Antonio Banderas have been making movies together for decades. But it's not surprising that on their eighth collaboration, the Academy finally noticed Banderas' contributions: he plays an aging and faded director with narcissistic tendencies who is forced to remember past loves and triumphs. Can we say Oscar bingo?
read more: Must See Movies of 2019
Among his past acquaintances is another Almodóvar muse, Penelope Cruz. Together they craft one of the best movies of the year that may have been overlooked stateside due to its subtitles.
Available on: Amazon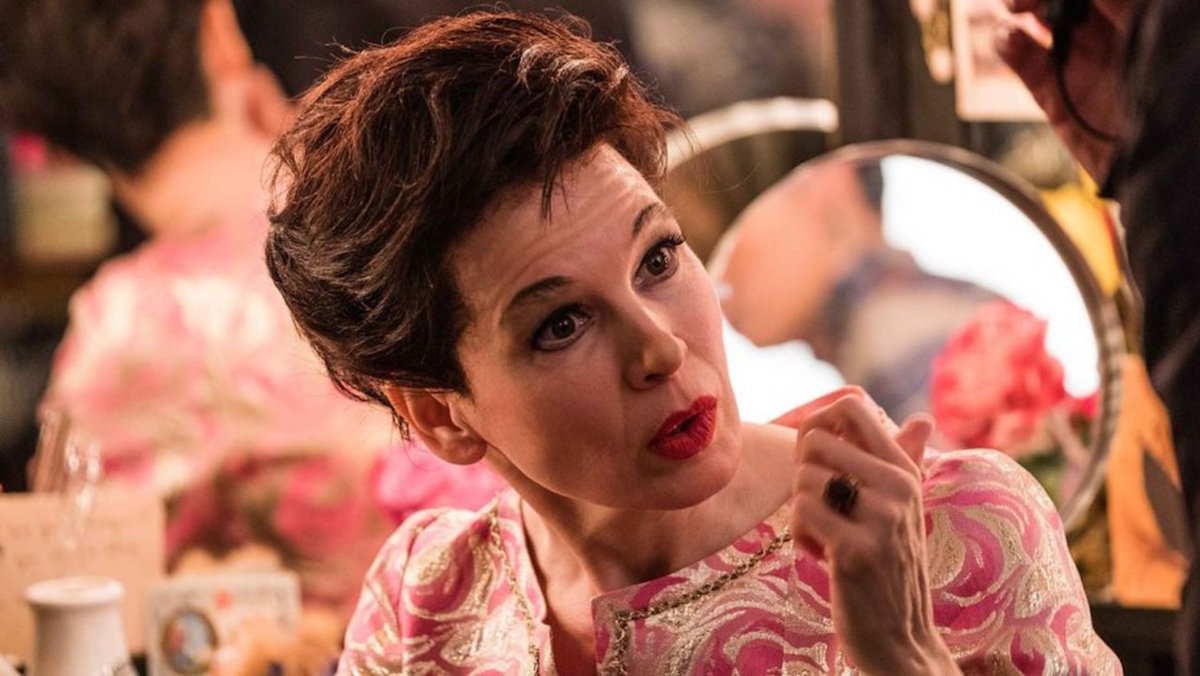 Judy
Renée Zellweger's comeback film comes with a hell of a pedigree. Playing one of the most beloved movie stars in Hollywood history—and one whom the Academy notoriously slighted on more than one occasion—she portrays Judy Garland at the end of her life and after decades of addiction and disappointments have taken their toll. But even with a talent somewhat fractured, you see why Garland shined, and why Zellweger is a frontrunner for elevating an otherwise forgettable biopic.
Available on: Amazon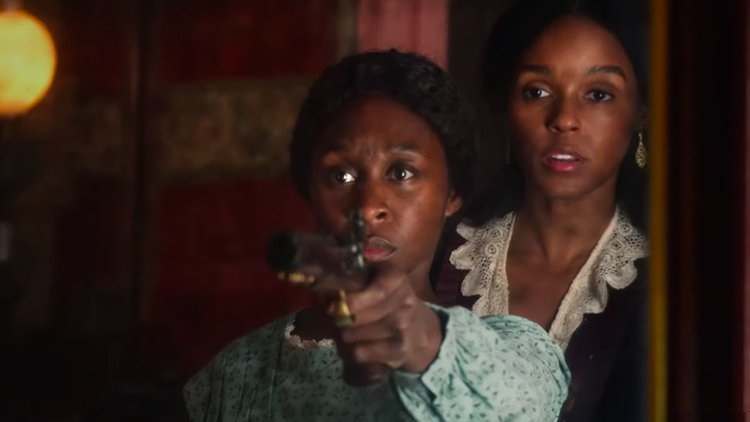 Harriet
It is hard to believe that it took this long for the Harriet Tubman story to get the lavish Hollywood treatment. Alas, we wish we could report the movie made about her was better than this flawed and heavy handed biopic, but Cynthia Erivo is a force to be reckoned with in the movie. Ferocious and heartbreaking, she makes the movie worth seeing in spite of the tonal confusion around her.
Available on: Amazon
The Lighthouse
Sadly only recognized in the Best Cinematography category, Robert Eggers' The Lighthouse is still a deliciously weird fever dream that defies definitive analysis or even logic. Set on a barren island in turn of the 20th century New England, the film follows two lighthouse keepers who drive each other mad… if they weren't already such due to a supernatural force that might be there with them.
read more: The Lighthouse Ending Explained
Very much deserving of awards recognition for its starkly nostalgic black and white photography, the film is also buoyed by two magnificent lead performances from Willem Dafoe and Robert Pattinson. We recommend watching this movie on a cold night with the warmest of sweaters.
Available on: Amazon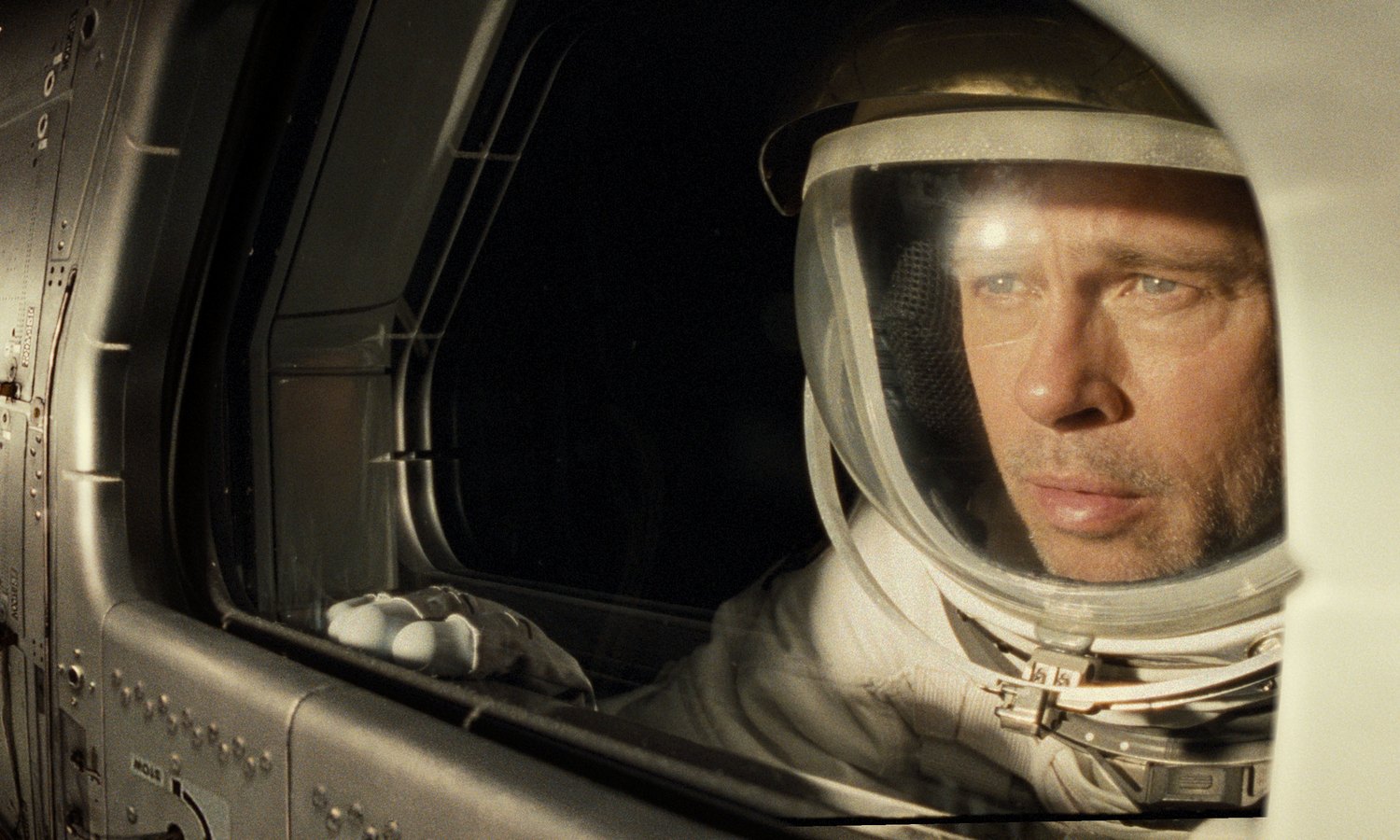 Ad Astra
Only nominated for Best Sound Mixing, Ad Astra still has many admirers. Something of a sci-fi take on Heart of Darkness (or Apocalypse Now), the film tracks a middle aged man (Brad Pitt) traveling to the end of our solar system in order to find his long-believed to be dead astronaut father (Tommy Lee Jones).
read more: Ad Astra Ending Explained
The movie is a little too artful and esoteric for its own good, but it features dazzling visuals like its opening, near fatal freefall from orbit, and is another impressive looking piece of hard-nosed science fiction.
Available on: Amazon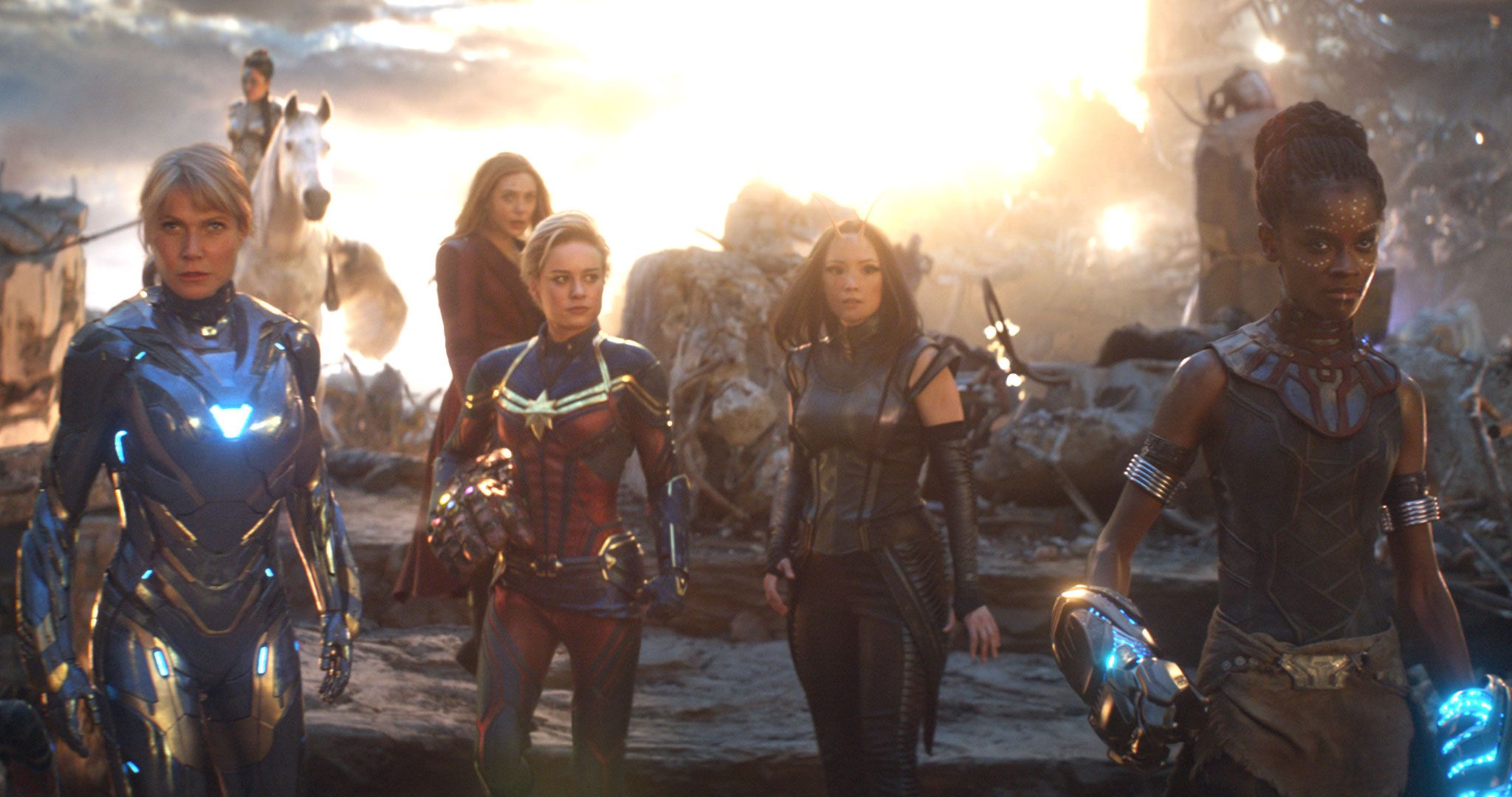 Avengers: Endgame
The highest grossing movie of all time was only nominated for a single Oscar, Best Visual Effects, but we imagine its fans are already plenty pleased about this epic extravaganza.
read more – Avengers: Endgame Easter Egg and Reference Guide
Acting as an exclamation point on a decade of Marvel superhero movies dominating the multiplex and industry, Avengers: Endgame includes nearly every character who's ever appeared in a Marvel Studios movie. And producer Kevin Feige surprises again when he makes it all run smooth in this fan servicing, but highly enjoyable, romp that features time travel, alternate realities, and Captain America wielding a mighty big hammer. Its success really does feel inevitable.
Enjoy a FREE TRIAL of Disney+, courtesy of Den of Geek!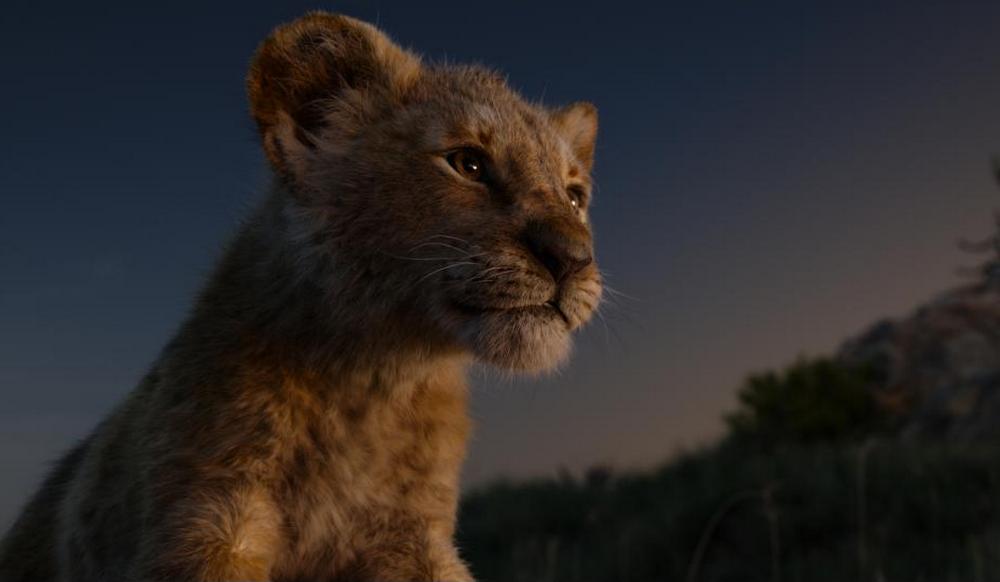 The Lion King
I had an unusual experience watching Disney and Jon Favreau's remake of The Lion King: I was taken back to that queasy anxiety only last experienced watching Gus Van Sant's woefully misguided Psycho remake. Here is the exact same movie and story, scene by scene if not shot by shot in Disney's case (though there are plenty of shot recreations too), and yet the magic and wonder is gone. All that's left is an empty, garish monstrosity. But hey, at least the lions look photorealistic. Hence the Visual Effects nomination.
Available on: Amazon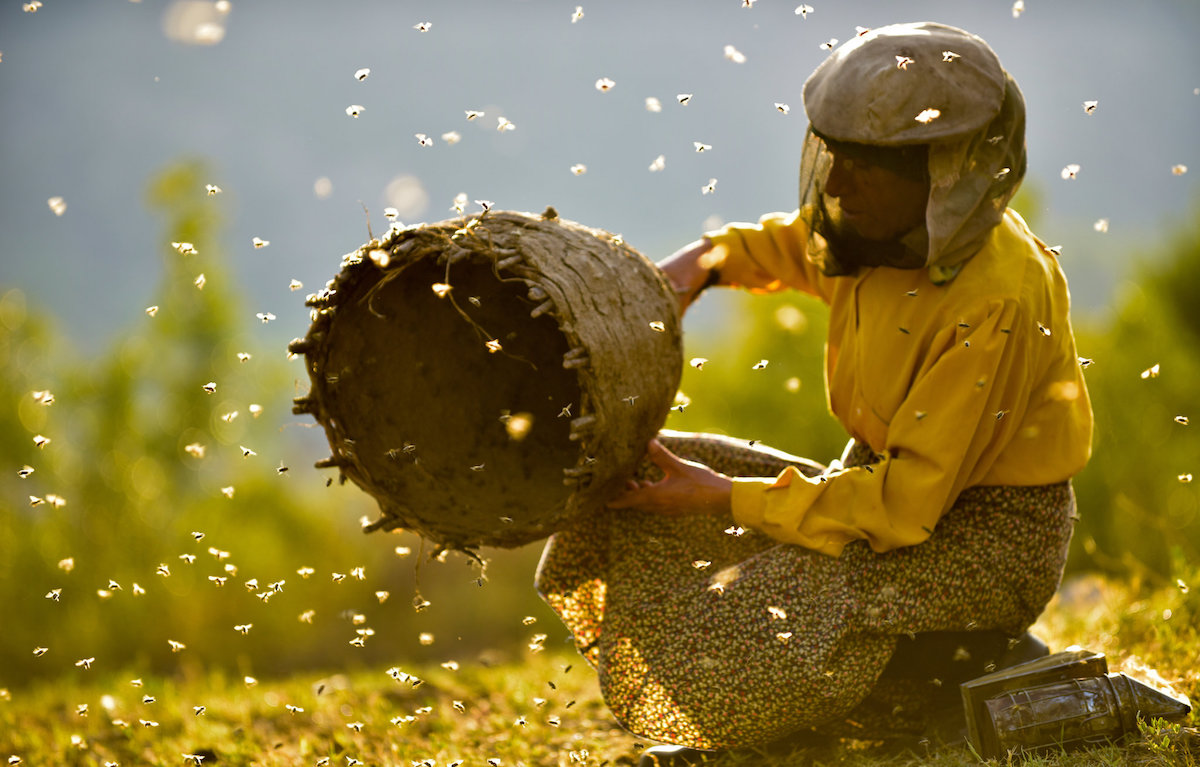 Honeyland
This Macedonian effort wound up in both the Best International Film and Best Documentary categories, and for good reason. Directed by Tamara Kotevska and Ljubomir Stefanov, it chronicles the last woman beekeeper in Europe—and her determination to save the honey-producing creatures. The filmmakers followed Hatidze Muratova for over three years, shooting more than 400 hours of footage that covered her daily struggles. Check it out.
Available on: Amazon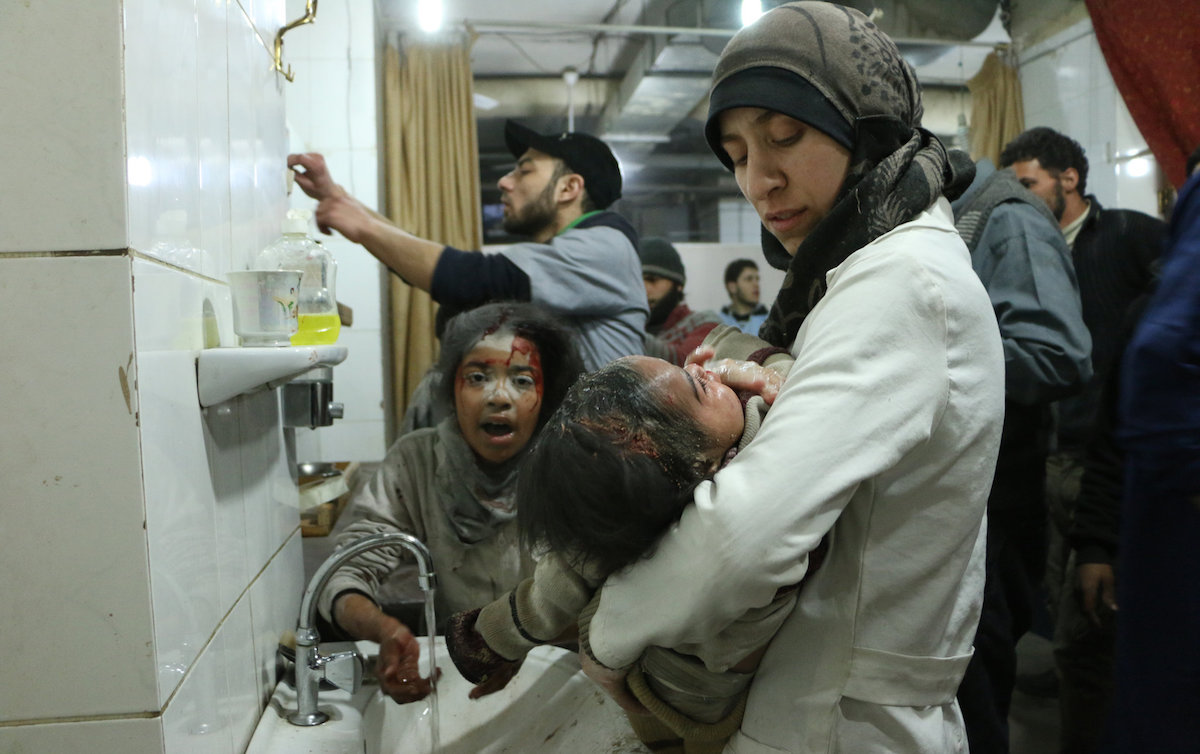 The Cave
We admittedly haven't seen this one, but have heard nothing but good things about this documentary that focuses on an underground Syrian hospital run by a young female pediatrician.
Available on: Amazon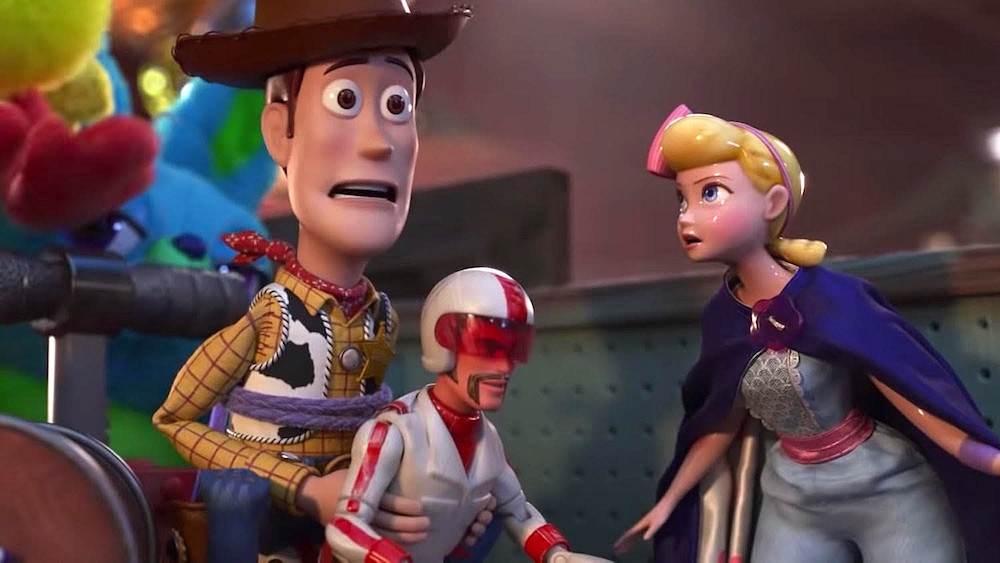 Toy Story 4
Nominated for Best Animated Feature, the fourth Toy Story movie arguably doesn't need to exist. But we're glad it does, as it's a sweet epilogue to the original Toy Story trilogy. If those films grew with their child audience, Toy Story 4 skips a few years ahead and tackles midlife crises in a thoughtful and nuanced way, all while finally allowing Annie Potts' Bo Peep to have her moment.
Available on: Amazon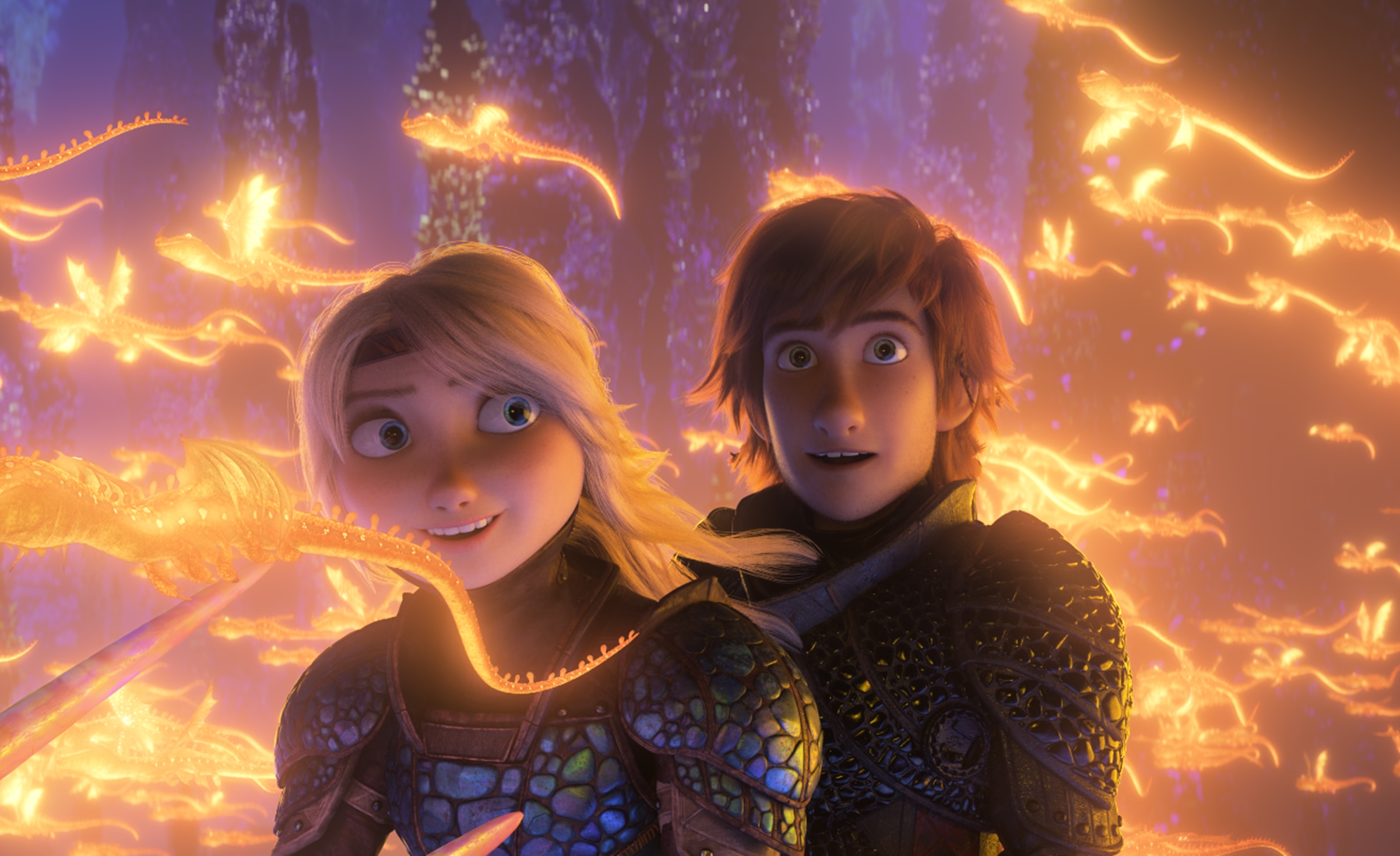 How to Train Your Dragon: The Hidden World
The story comes to an end with How to Train Your Dragon: The Hidden World, written and directed once again by Dean DeBlois (who had the same duties on the second film while co-directing and co-writing the first), and based loosely off the dozen novels penned by Cressida Cowell. Having one major creative voice leading the thousands who work on a film like this–in this case that of DeBlois–is perhaps a key factor in their consistency both visually and thematically, as DeBlois and his vast team have crafted a poignant and satisfying capper to their story.
Available on: Hulu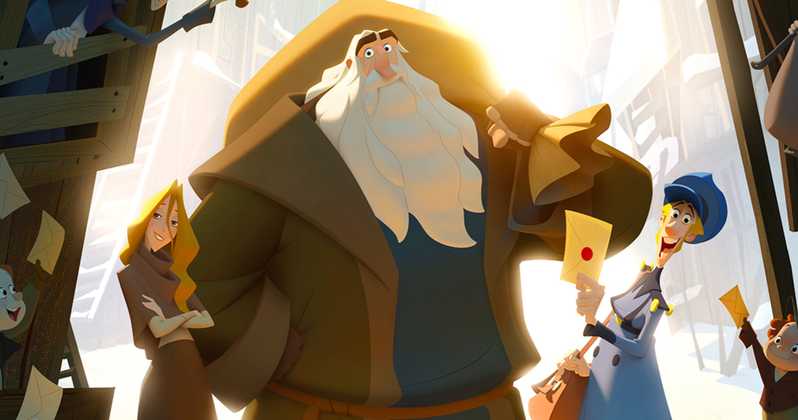 Klaus
Still, the feel-good reimagining of the Santa legend, talented voice cast, and impressive animation style makes Klaus a winning first entry in Netflix's original feature animation efforts. With stiff competition on the horizon, they'll need more projects in a similar vein.
Watch on: Netflix
Missing Link
Missing Link doesn't have the emotional resonance of LAIKA's best work but showcases some of the most imaginative and enchanting imagery you're likely to see in any movie this year, and while the story is a little lean, the unlikely duo of Frost and Link leave a lasting impression.
Watch on: Amazon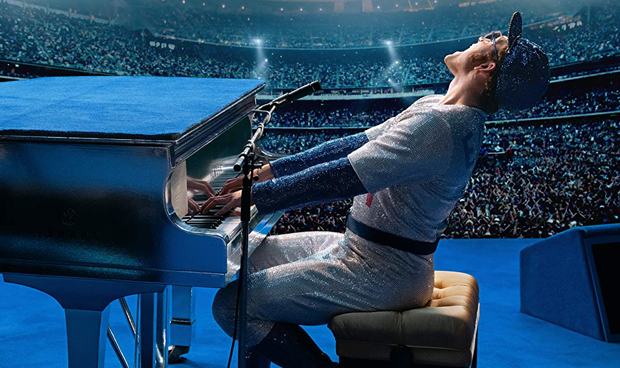 Rocketman
Did you like Bohemian Rhapsody? Would you like to see it again with Elton John? Well here you go! 
To be fair, this is a much better film since director Dexter Fletcher (who came in to finish Bohemian Rhapsody) elects for a slightly less conventional musical approach wherein characters can break the fourth wall and burst into song like it's Moulin Rouge! 'Tis a pity the rest of the scriptwriting wasn't so inventive, but Taron Egerton is quite good as Sir Elton, and the real knighted singer wrote a new song for the film with Bernie Taupin, "I'm Gonna Love Me Again," which did get an Oscar nod.