News
Link Tank: Jack Quaid on Lower Decks, Superman, and The Boys Season 3
Jack Quaid, historical facts about Pride Month, a review of Netflix's Eden, and more in today's Link Tank!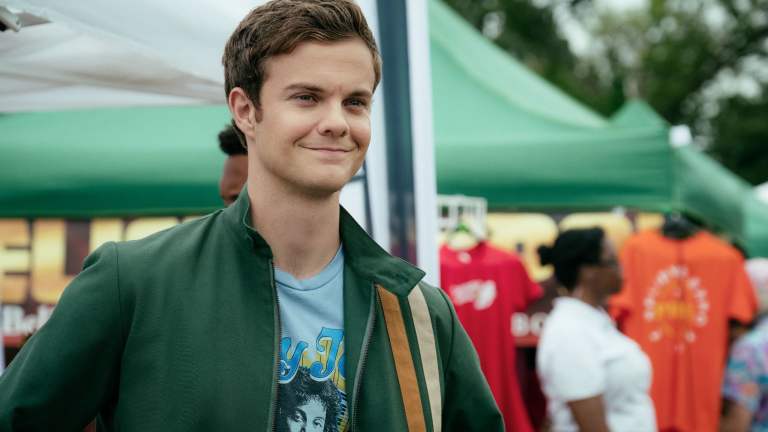 Jack Quaid has been slowly invading fandoms. His latest feat? Voicing Superman in HBO Max's upcoming animated series My Adventures With Superman.
"Whichever fandom you belong to, there's a good chance Jack Quaid is involved. After two seasons playing vigilante Hughie Campbell on Amazon's smash-hit series The Boys, Quaid joined the Star Trek franchise, lending his nervous vocal stylings to the role of Brad Boimler in Paramount+'s animated Lower Decks."
This June marks the 51st anniversary of the first ever pride march in the U.S. Learn some historical facts about Pride Month, and how it came about.
"Since 1970, the LGBTQ community has marked June as Pride Month—a time to celebrate what it means to be lesbian, gay, bisexual, and/or transgender while demanding equality and liberation from cis and heteronormative constraints. Pride parades, which are traditionally held on the last weekend in June, commemorate the anniversary of the Stonewall Uprising, a watershed moment in LGBTQ history when patrons of The Stonewall Inn, a gay bar in Manhattan that is now a national monument, fought back against a police raid."
Jupiter's Legacy is a wrap, but Netflix isn't done with the Millarverse yet as the streaming platform considers an anthology franchise.
"Jupiter's Legacy premiered on Netflix just a month ago, and the streamer has already decided it's a wrap on the superhero series based on Mark Millar and Frank Quitely's Jupiter's Legacy comics. But it's not the end for this corner of the Millarverse; instead, the property is pivoting to an anthology format that will explore other characters within it."
Netflix's latest anime film Eden is a heartwarming story about two robots in a post-human world finding and raising a human child.
"Netflix has quickly become one of the go-to streaming platforms for original anime series, possessing a vast library of movies and critically acclaimed series like Aggretsuko, Castlevania, and Shinichirō Watanabe's Carole and Tuesday. Its latest, which debuted at the end of May, is Eden, a short, four-episode series from Yasuhiro Irie, who directed Fullmetal Alchemist: Brotherhood, about two robots living in a post-humanity future who accidentally find a small child and decide to raise her far away from their human-hating overlords."
Wikipedia has come a long way from its early reputation as an unreliable source of information on the internet. How trustworthy is it now?
"Wikipedia is a fascinating corner of the web—a font of knowledge that leads to expected places. But as any teacher or professor will tell you, it's not a primary source. Use it as a jumping-off point, but scroll to the bottom and seek out original sources for the 'truth.'"
Actress Kelly Marie Tran opens up about why she left social media following the attack on her and her Star Wars character Rose Tico.
"Kelly Marie Tran is one of the strongest people out there. Starring as Rose Tico in Star Wars was no easy feat and was made that much harder by the gross racist and sexist attacks thrown at her by 'fans' of the franchise. I say 'fans' because they are not the kind of people who learned anything from this series that they claim to love."