Features
Top New Horror Books in June 2021
From the gory to the eerie, horror brings us cathartic chills and gritty adventure. Here are the best horror books coming out just in time for long days in June 2021 ...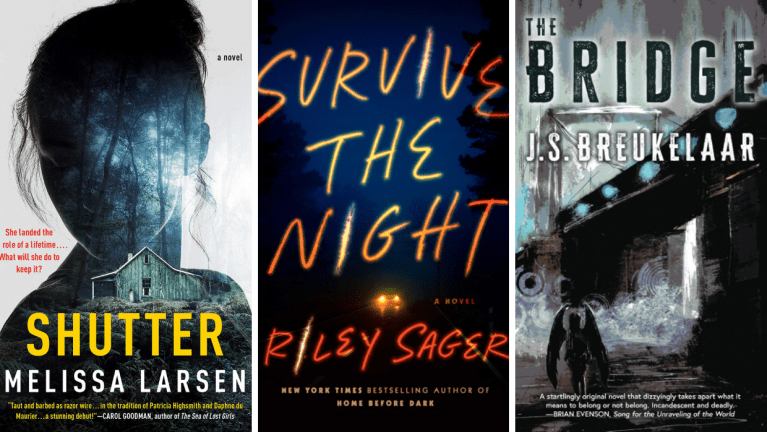 From the gory to the eerie, horror brings us cathartic chills and gritty adventure. Here are the best horror books coming out just in time for long days in June 2021 …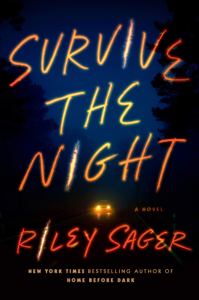 Survive the Night by Riley Sager
Type: Novel
Publisher: Dutton
Release date: June 29
Den of Geek says: Thriller bestseller Sager returns with the pop scares of the summer.
Publisher's summary: It's November 1991. Nirvana's in the tape deck, George H. W. Bush is in the White House, and movie-obsessed college student Charlie Jordan is in a car with a man who might be a serial killer.
Josh Baxter, the man behind the wheel, is a virtual stranger to Charlie. They met at the campus ride board, each looking to share the long drive home to Ohio. Both have good reasons for wanting to get away. For Charlie, it's guilt and grief over the shocking murder of her best friend, who became the third victim of the man known as the Campus Killer. For Josh, it's to help care for his sick father—or so he says.

The longer she sits in the passenger seat, the more Charlie notices there's something suspicious about Josh, from the holes in his story about his father to how he doesn't want her to see inside the trunk. As they travel an empty, twisty highway in the dead of night, an increasingly anxious Charlie begins to think she's sharing a car with the Campus Killer. Is Josh truly dangerous? Or is Charlie's jittery mistrust merely a figment of her movie-fueled imagination?

One thing is certain—Charlie has nowhere to run and no way to call for help. Trapped in a terrifying game of cat and mouse played out on pitch-black roads and in neon-lit parking lots, Charlie knows the only way to win is to survive the night.
Buy Survive the Night by Riley Sager.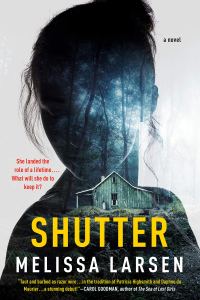 Shutter by Melissa Larsen
Type: Novel
Publisher: Berkley
Release date: June 15
Den of Geek says: Moviemaking on a remote island sounds like a logistics nightmare already. It turns into a nightmare of a different kind when the new star's sense of the difference between reality and the world of the film starts to blur.
Publisher's summary: In the wake of her father's death, Betty Roux doesn't allow herself to mourn. Instead, she pushes away her mother, breaks up with her boyfriend, and leaves everything behind to move to New York City. She doesn't know what she wants, except to run.
When she's offered the chance to play the leading role in mysterious indie filmmaker Anthony Marino's new project, she jumps at the opportunity. For a month Betty will live in a cabin on a private island off the coast of Maine, with a five-person cast and crew. Her mother warns against it, but Betty is too drawn to the charismatic Anthony to say no.
Anthony gives her a new identity–Lola–and Betty tells herself that this is exactly what she's been looking for. The chance to reinvent herself. That is, until they begin filming and she meets Sammy, the island's caretaker, and Betty realizes just how little she knows about the movie and its director.
Buy Shutter by Melissa Larsen.
The Bridge by J.S. Breukelaar
Type: Novel
Publisher: Meerkat Press
Release date: June 22
Den of Geek says: The Bridge is a bit of a gamble, since we're not too familiar with the small press from which it comes. However, the author's credentials (Lightspeed, Women Writing the Weird, and a finalist spot for the Shirley Jackson Award) look good for an audience who also likes geeky stuff in general, as does the plot and vibes of this dark fantasy.
Publisher's summary: Meera and her twin sister Kai are among thousands of hybrid women—called Mades—bred by the Father in his Blood Temple cult. Meera is rescued by a mysterious healer and storyteller, Narn, but her sister, Kai, does not survive the Father's "unmaking." Years later, when the cult is discovered and abolished, Meera, still racked with guilt and grief, enrolls in college to take advantage of a generous new Redress Program.
When Narn's conjure stories buy Meera a free ride to a notorious horror reading series, she is soon the darling of the lit set, feted by the other students, finally whole, finally free of the idea that she should have died instead of her sister. But college is not all it seems—Narn has lost a sister too, and Meera agrees to try and find her if Narn will keep feeding Meera the stories that are opening her up to memories she's never acknowledged, secrets she's never wanted to know, about Narn's and the Father's connection to a violent campus stalker.
Buy The Bridge by J.S. Breukelaar.
Things Have Gotten Worse Since We Last Spoke by Eric LaRocca
Type: Novella
Publisher: Weirdpunk Books
Release date: June 1
Den of Geek says: As someone who grew up on the internet in the early 2000s, I'm instantly intrigued by the way "locked room" horror can also take place in a chat room. This looks like it angles toward the bloodier, more disturbing side of things.
Publisher's summary: Sadomasochism. Obsession. Death.
A whirlpool of darkness churns at the heart of a macabre ballet between two lonely young women in an internet chat room in the early 2000s — a darkness that threatens to forever transform them once they finally succumb to their most horrific desires.
What have you done today to deserve your eyes?