Christian A. Brown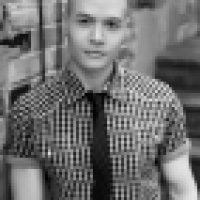 Bestselling author of the critically acclaimed Feast of Fates, Christian A. Brown received a Kirkus star in 2014 for the first novel in his genre-changing Four Feasts of Darkness series and a Best of Book of 2015 award. He also received a Foreward Reviews' 2014 IndieFab Book of the Year Honorable Mention. After spending most of his career in the health and fitness industry, Brown quit his job to care for his mother when she was diagnosed with non-Hodgkins lymphoma in 2010. 
Having dabbled with the novel that would eventually become Feast of Fates for over a decade, Brown was finally able to finish the project. His mother, who was able to read a beginning version of the novel before she passed away, has since imbued the story with deeper sentiments of loss, love, and meaning.
A lover of the weird and wonderful, Brown considers himself an eccentric with a talent for cat-whispering. A funny and charismatic speaker, he is passionate about changing people's perceptions of the fantasy genre and has appeared on a variety of media shows including Newstalk 1010, Daytime Rogers, The Mary Sue, Get Bold Today with LeGrande Green, ​Pop Culture Tonight, Huffington Post, and ​AM640.