News
Zorro TV Reboot in the Works
The female-led series will be "a modern-day retelling of the Zorro mythology."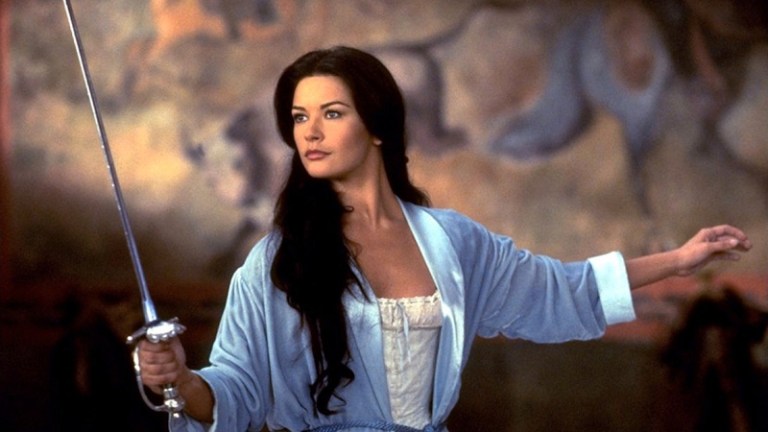 Zorro is being rebooted again, this time as a new TV series that will cast a female lead as the legendary masked vigilante.
CBS TV Studios is working on the new Zorro show with Ben Silverman and Howard Owens' production company, Propagate, and it will be written by Burn Notice vet Alfredo Barrios Jr.
Deadline broke the news in a new report on Propagate's upcoming projects, and describes the new Zorro as "a modern-day retelling of the Zorro mythology that follows Z, a female descendant of warrior bloodline, who will go to great lengths to protect the defenseless in her community." It'll air on NBC stateside, if all goes well.
The last major outing for Zorro was in a pair of big screen projects. 1998's The Mask of Zorro starred Anthony Hopkins as an aging Don Diego de la Vega, and Antonio Banderas as Alejandro Murrieta, a cowboy who is groomed to replace him. Sequel The Legend of Zorro in 2005 saw Antonio Banderas reprise the role to about $100 million less cash at the box office, so we've not seen the Zorro IP be relaunched since, although the Banderas-voiced Puss in Boots is basically Zorro innit.
"Ben and Howard are two of the most creative and prolific producers working in television today," said CBS Television Studios President David Stapf. "They have an uncanny ability to ferret out concepts and formats that resonate with viewers. Their unique perspective and superb taste will be a fantastic addition to the already powerful CBS Television Studios roster."
No details on casting just yet or when production might start. It sounds like this new take on Zorro is in its very early days. More news as we get it.