News
Z Nation Season 3: Murphy's Miracle Trailer, Episode Guide, and More
Here's everything we know about Z Nation Season 3, from trailers to premiere date and beyond...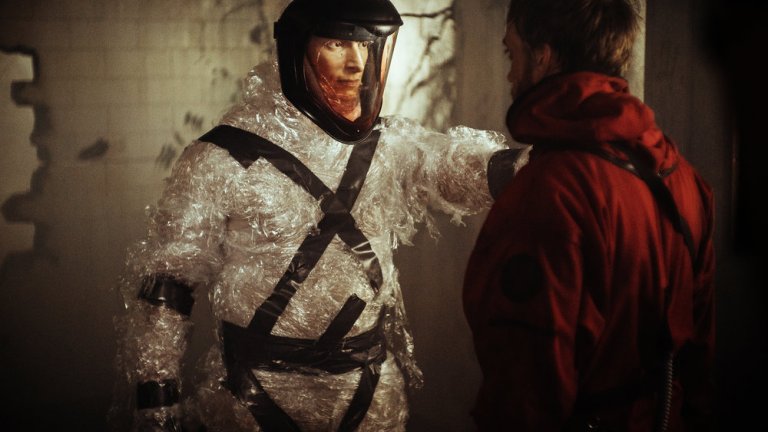 Be it prestige zombie drama or the campy undead fun on Syfy, walking corpses are here to stay. Z Nation season 3 will be back soon, keeping the dream of curing a zombie virus alive and well.
The horror-comedy, which takes place three years after a zombie virus devastated the country, follows a team tasked with transporting the lone survivor of the plague across the country with the hope of creating a cure. The show has performed well for Syfy in the 10 p.m. Friday timeslot, averaging 1.5 million viewers (Live+7) a week.
Z Nation debuted in 2014 with a 13-episode first season, and the network bumped the order to 15 for season two. Syfy said Z Nation season 3 will be 15-hours. The show stars Kellita Smith, DJ Qualls, Keith Allan, Anastasia Baranova, Russell Hodgkinson, Nat Zang and Matt Cedeño.
With the new season now underway, we'll be keeping our news hub fresh with episode information, reviews, and synopsis. This article will be updated each week to reflect new information.
Z Nation Season 3 Release Date
Z Nation season 3 is currently airing on Syfy. The season continues with episode four, "Murphy's Miracle" on September 30th. 
Z Nation Season 3 Episodes and Reviews: 
Taking place during season 2, this 2 hour special has the gang protecting the town against a new enemy.
Original Air Date: September 16
Warren and gang are taken prisoner, while Murphy escapes the sub with his newly formed group of blends.
Original Air Date: September 23
Z Nation Season 3 Episode 3: Murphy's Miracle
Warren and team encounter the sole inhabitant of a strange town, while Murphy begins his new mission.
Air Date: September 30
Z Nation Season 3 Trailer