News
Yvette Nicole Brown Will Host The Talking Dead In Chris Hardwick's Absence
As AMC continues its internal investigation regarding Chris Hardwick, Yvette Nicole Brown will take over as host of The Talking Dead.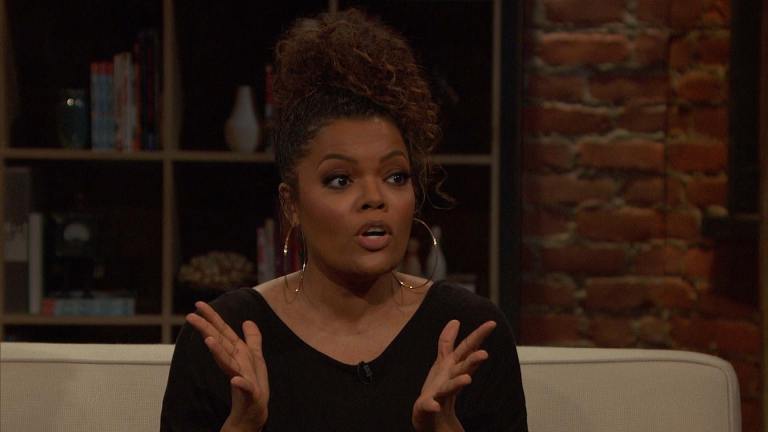 Longtime The Walking Dead fan and Community actress Yvette Nicole Brown will take over hosting duties on post-episode talk show The Talking Dead from Chris Hardwick on an interim basis.
Walking Dead and Talking Dead network AMC is currently conducting an internal assessment of Hardwick after ex-girlfriend Chloe Dykstra publicly accused him of emotional and sexual abuse. The network had previously announced that Brown would take over moderating duties from Hardwick for the show's San Diego Comic-Con panel to be held on July 20 after Hardwick "decided to step aside." Now, with two Talking Dead shows fast approaching after Comic-Con, AMC sought out Brown as a familiar face to guest host.
"Yvette Nicole Brown will step in as an interim guest host of The Walking Dead Season 9 Preview Special on August 5 and Talking Dead when it returns following the premiere of Fear the Walking Dead on August 12, as we work to complete our assessment related to Chris Hardwick," a representative of the network told Deadline. 
There is no word on how much longer the network's investigation into Hardwick will last. Brown explained her replacing Hardwick on the Comic-Con panel via Twitter.
— yvette nicole brown (@YNB)
July 4, 2018
After AMC's The Talking Dead announcement, Brown took to Twitter again to reiterate the position is temporary.
— yvette nicole brown (@YNB)
July 15, 2018
Brown is a natural choice for an interim replacement or even permanent replacement should the situation require. She has been a frequent guest on The Talking Dead and an outspoken, passionate fan of both The Walking Dead and Fear the Walking Dead. 
The Walking Dead Season 9 does not have an official release date yet though it is likely to be in October. One would have to imagine that the permanent host of The Talking Dead will be made clear before then.